I picked this settee and chairs up from my upholsterer the other day & when I brought them back to the studio I asked the hubby to take a few shots for the inventory site. Then I realized what a perfect opportunity to show how putting together an entire vignette can really make an impact!
So I started with a lonely settee…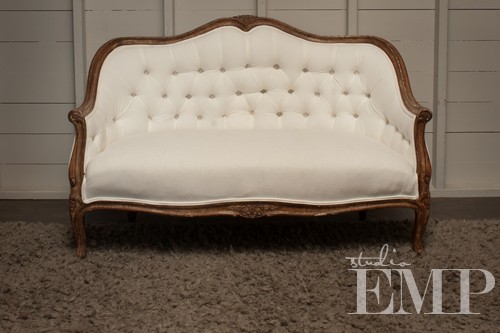 Added a couple chairs…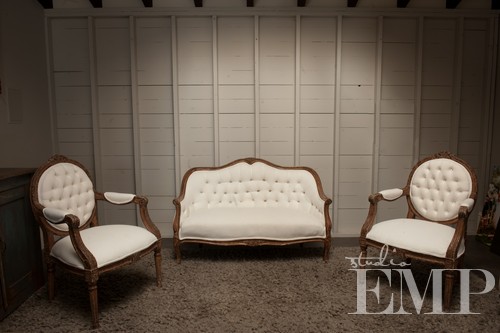 A little backdrop…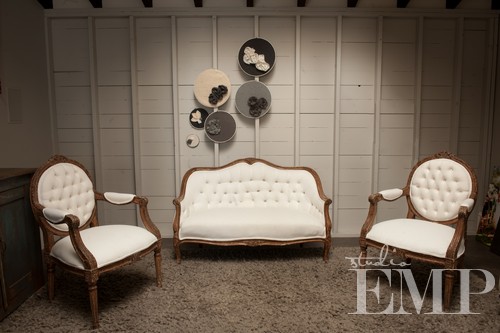 Side tables…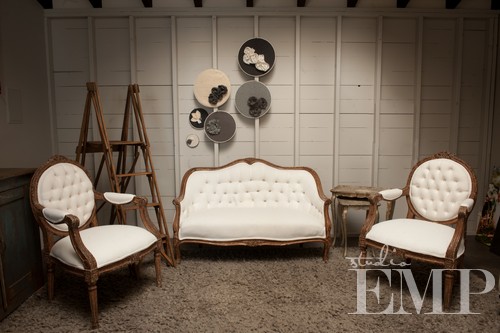 A pillow and some accessories…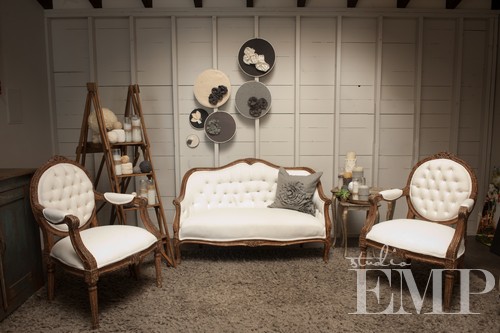 A coffee table (or something "serving" as a coffee table)…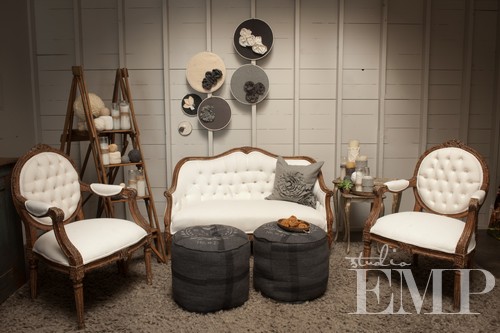 And there you have it! A complete vignette that is comfy, inviting, and such an impact!
Happy Wednesday!
~jeni
Found Pieces: Laine Armchairs, Bronwin White Settee, Burns Ladder, Powell Silver Nesting Tables (pair), Pillow,  and Haversham Plaid Ottoman