Autumn Saddlerock Ranch Wedding with a Rockin' Escort Card Table
To be honest, we were a last minute addition to this incredible autumn wedding but when Angel of Love & Splendor called us up, we were happy to oblige. We jump at the chance to collaborate with her and this celebration was no disappointment. We just love the autumnal details and oh-so-happy couple. What a joy to work with clients like these.
Saddlerock Ranch just happens to be one our favorite venues. They recently acquired this beautiful carousel. What a perfect backdrop for this lovely couple!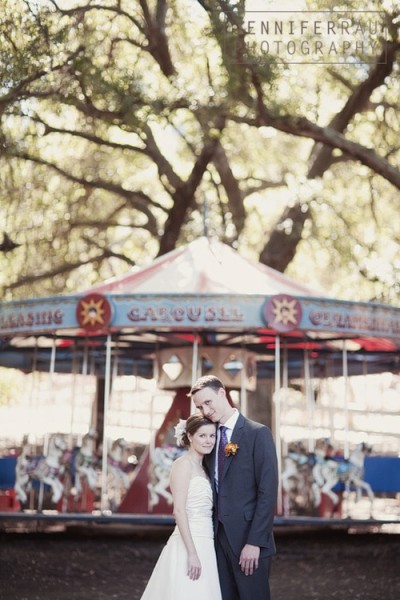 Leslie is a positively glowing bride. Isn't she?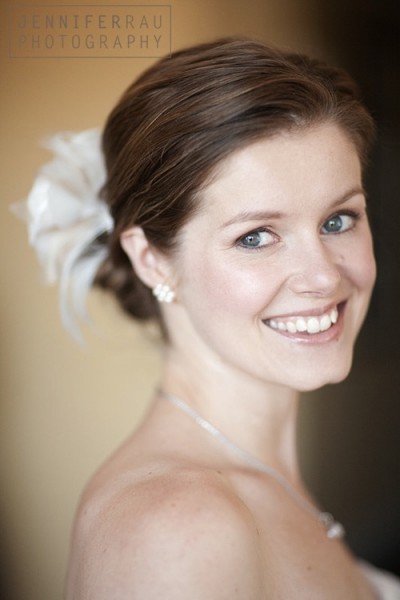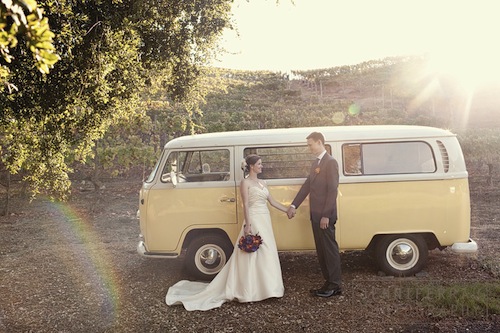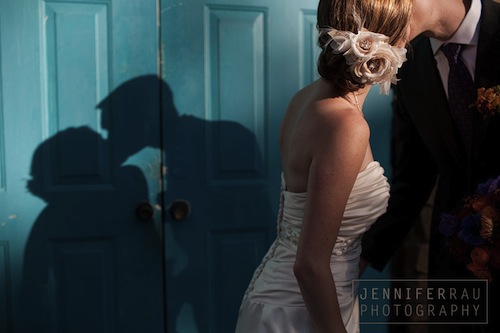 Here is the rockin' escort card table that Angel put together. We're definitely biased but we think it is just lovely. The fall leaf cards pointed guests to their seats. She incorporated our Natural Wood Topped Farm Table, Orange Leather & Wood Chair, and collection of assorted wooden boxes & crates, as well as Scrabble tiles.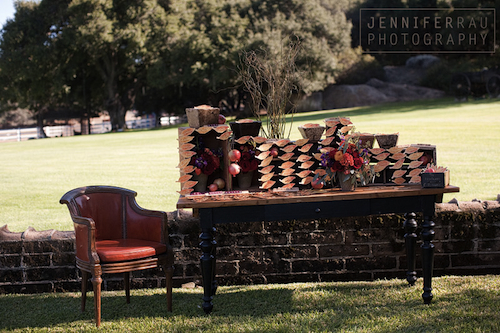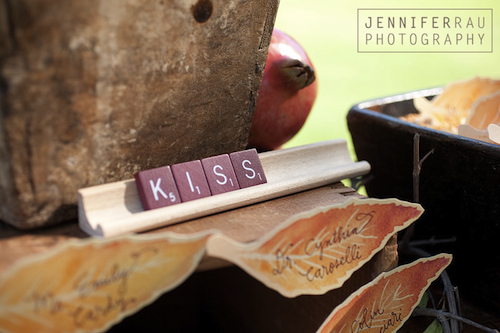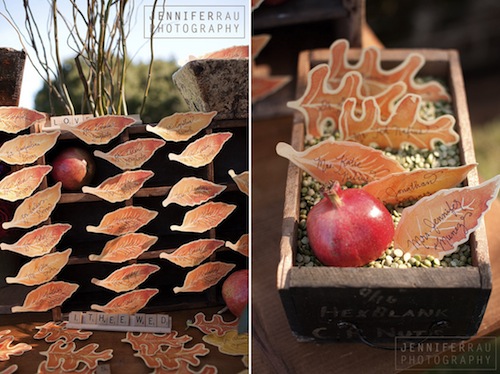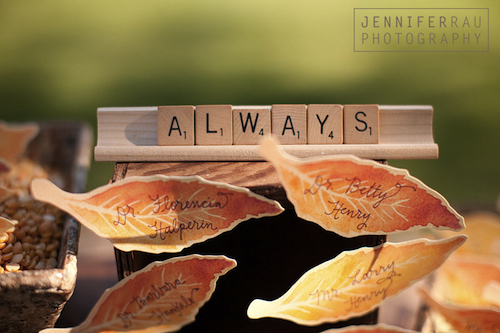 This bridal bouquet by The Treasured Petal brings together the perfect warm fall palette; oranges, deep reds, and a splash of purple.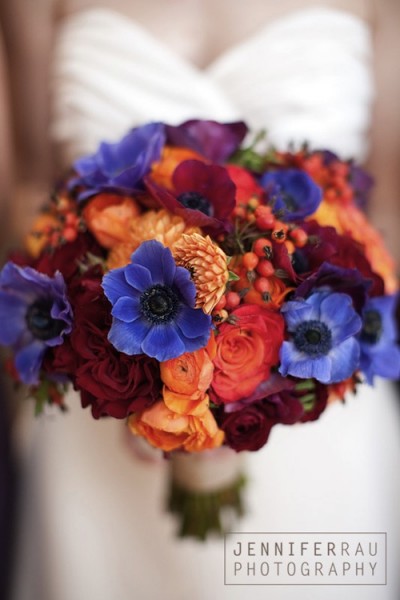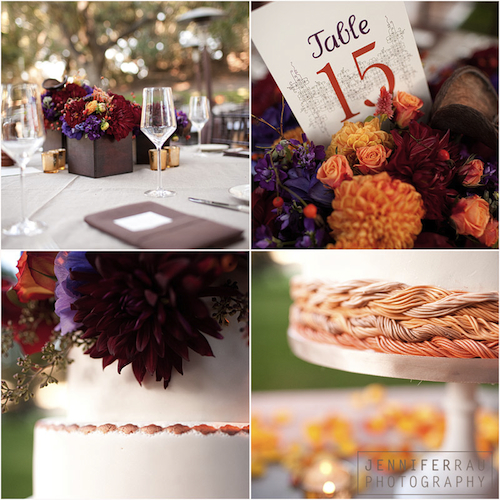 The cake for this dessert display was made by none other than our sweet friend Melody over at Sweet & Saucy Shop. Yum!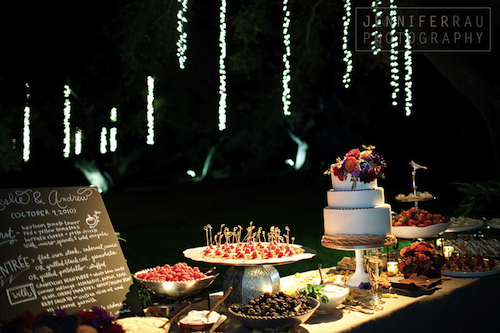 And because this might be one of my favorite wedding photos of all time. So dramatic!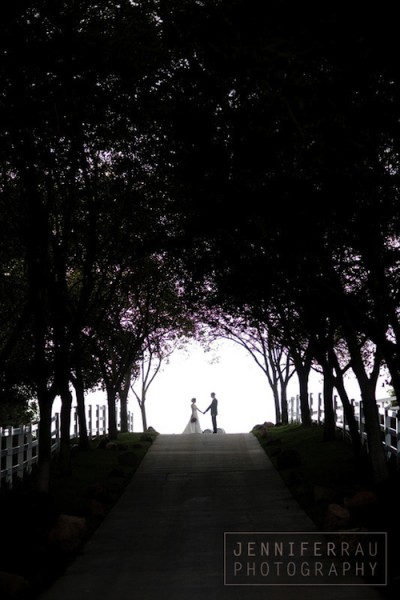 So grateful for the lovely images from Jennifer Rau Photography!