I have been SO excited to share this! Our house in a magazine! What!!!! A dream come true, and I am so completely honored to be in a magazine that I admire so much!
How it all happened: I was contacted by Heather Bullard to use some of my furniture for a photo shoot for Flea Market Style about a year ago. She is absolutely FANTASTIC, & we hit it off immediately. On one of her visits to the studio she asked if we knew of any great houses to shoot & Allison quickly shouted out "Jeni & Joels!" So we hopped in her car and drove up to the house (since it is only a mile away from the studio) and the whole ride I was thinking "did I wash the dishes from breakfast this morning, did the kids put their shoes away"…..I don't know why I was worried, Heather is absolutely wonderful and completely down to earth! She saw past the shoes on the floor and cereal bowls in the sink & said she would love to shoot our house! Luckily, I had a couple of months to get some little things completed, (small things on the extremely long list of things I would still love to do) & in February my fabulous hubby, Heather and Ki (yes, the Ki Nassauer) spent four wonderful days styling and taking pictures of our house! It was an amazing experience, and I am so excited to see it in print. Let me know what you think!
Here are just a few of the spreads….GO out and get a copy to see the whole article!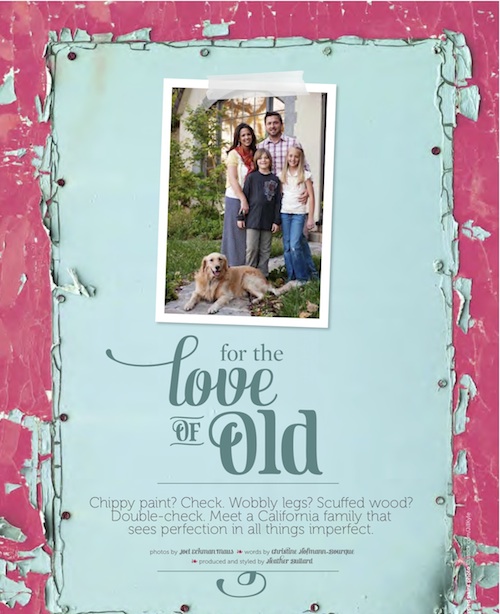 Heather and Ki wanted to add some "pops of color" into our house as it is normally a monotone pallette of white, gray, black & brown.  There is some variation from how we live everyday (ie:we have a white couch: this one was nabbed from my inventory)…I still hope you enjoy this little window into our world :)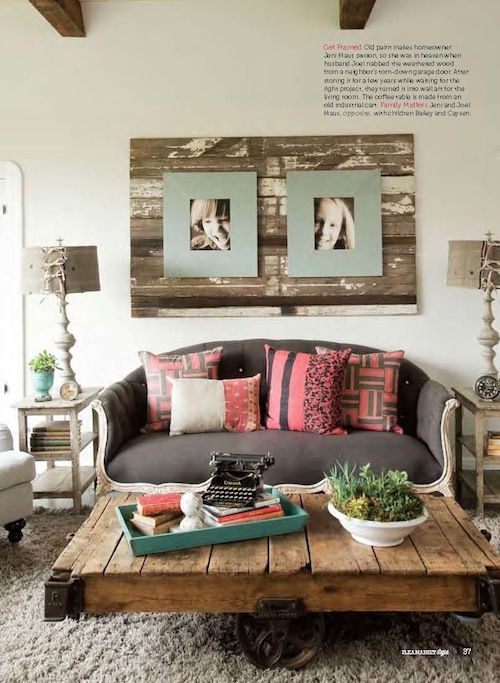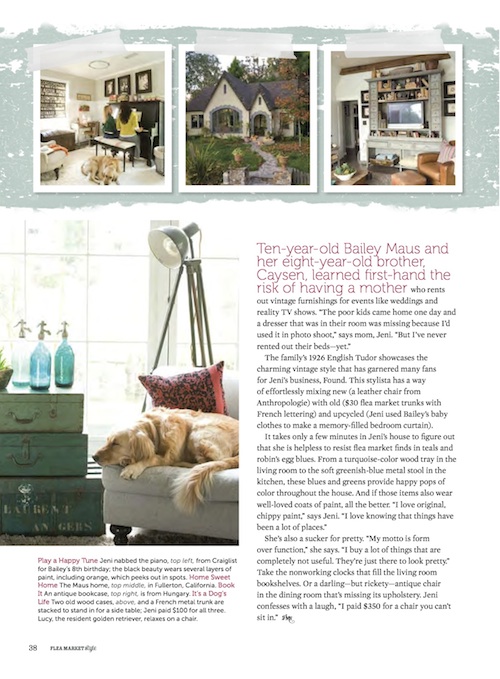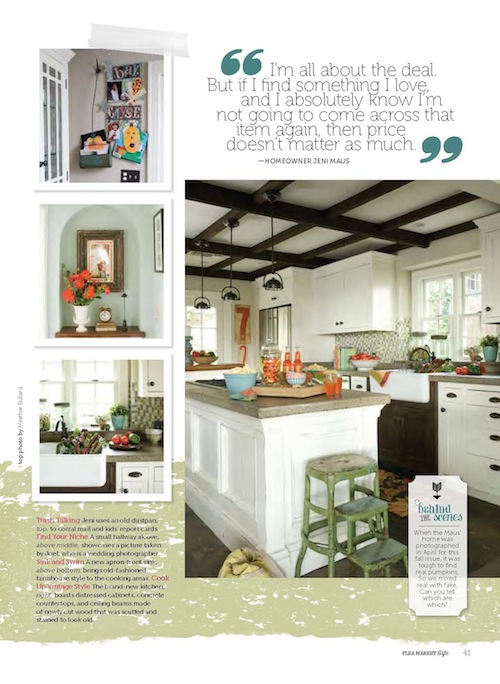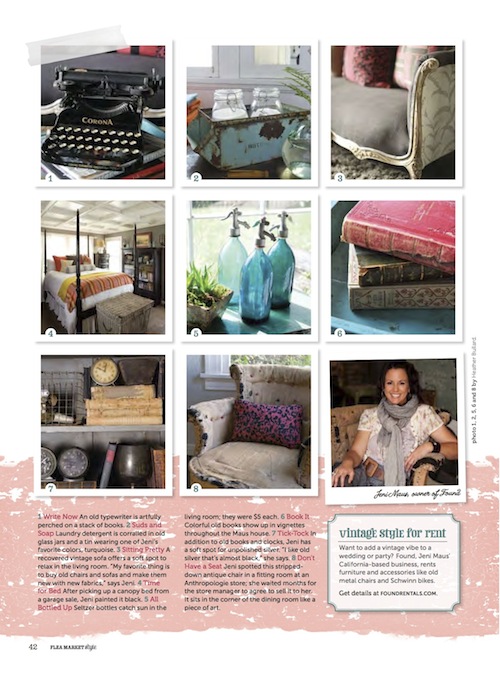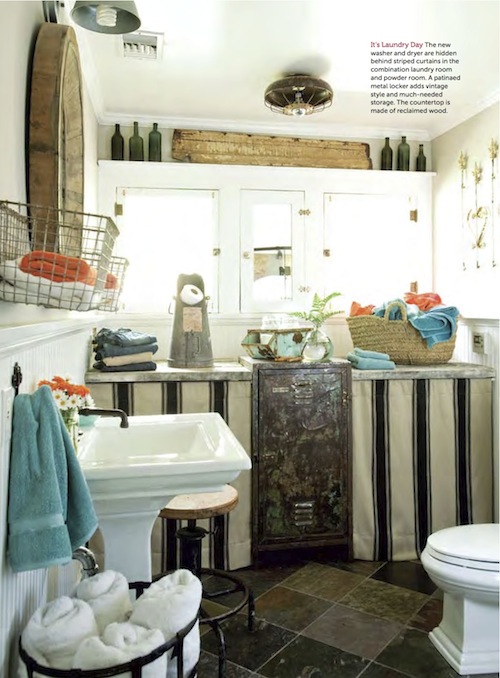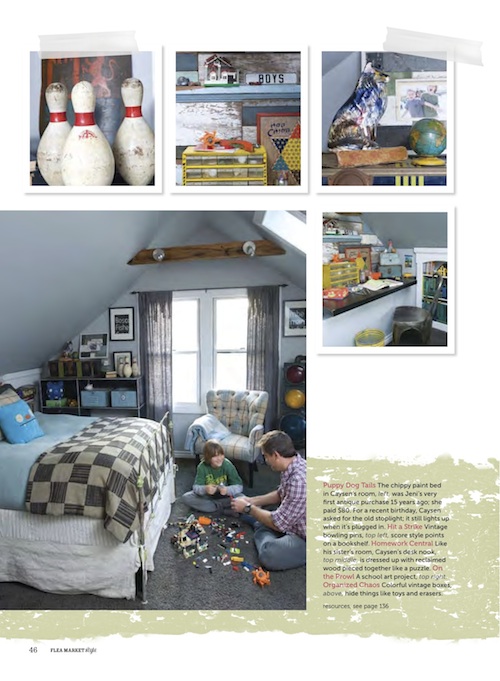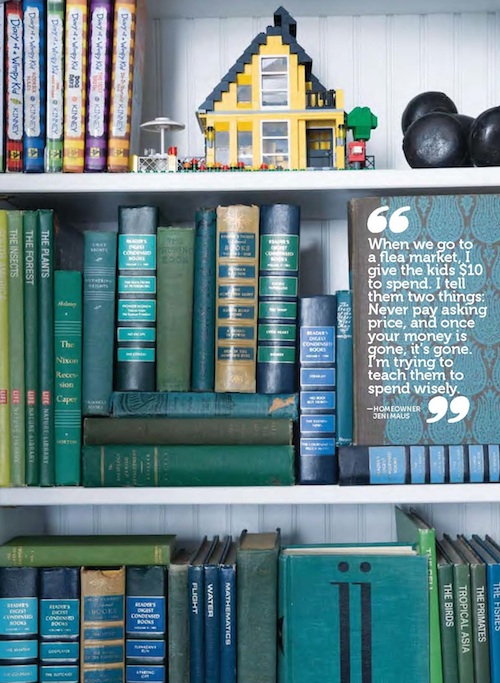 This second article in the magazine was also shot in our backyard with my dear friends as the models :) We had a great time, and all the kids LOVED sampling s'mores when we were done shooting!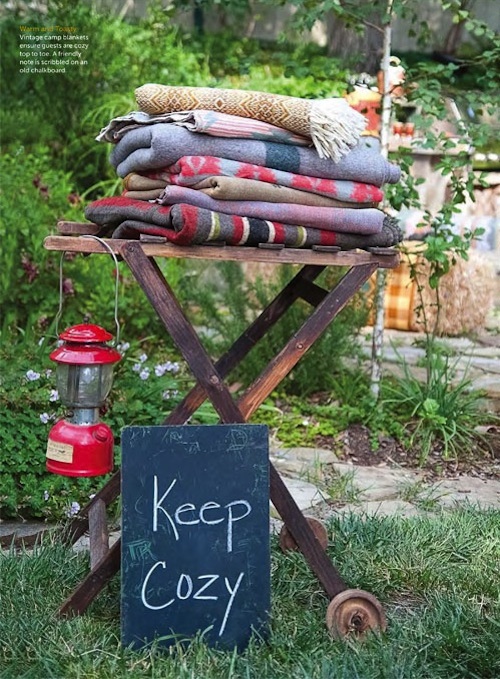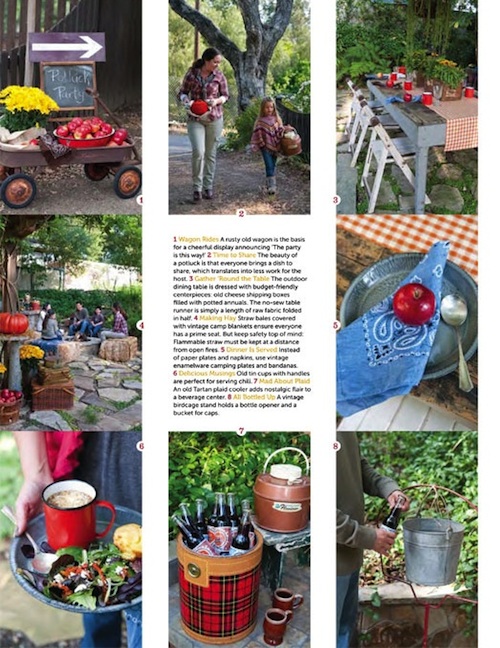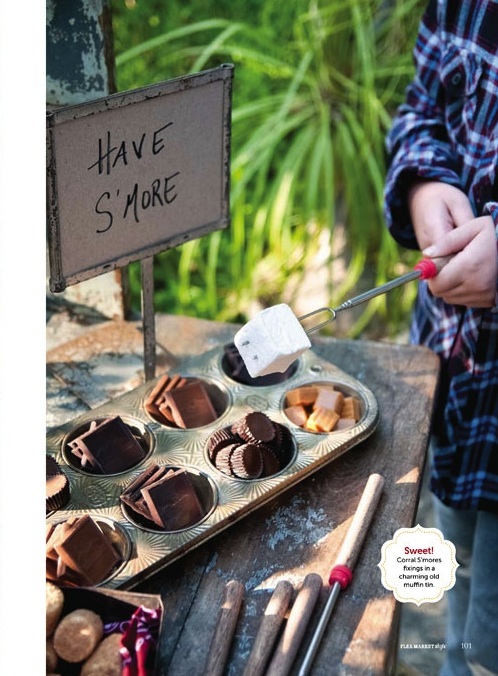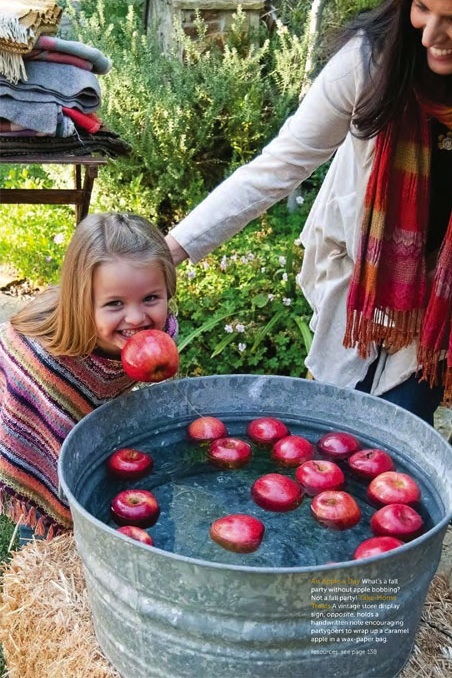 So run out right now and grab yourself a copy of Flea Market Style Magazine! There is SO much information packed inside, and a plethera of ideas for fun ways to decorate with vintage treasures. Then drop me a line and let me know what you think, I would love to hear from you!!!
~jeni
Again, almost all of these beautiful shots were taken by my "better half", Joel of Studio Emp :)