Found Vintage Rentals got Hitched!
We were so thrilled to be part of this year's Hitched event. For those of you not-in-the-know, Hitched was an alternative indie un-bridaly-fair bridal show that took place at Smog Shoppe in Culver City (one of our FAVE venues). It was put together by the incredible ladies at Bash Please & Urbanic Paper. These chicks know fresh & funky weddings and they certainly know how to throw a fabulous party.
We toted along quite a few of our favorite pieces to make the night a little brighter. Check out our turquoise cubby hole shelf sporting all of the goodies from the Hitched peeps. We also displayed the bags themselves on our collection of vintage ladders and included the chippy turquoise metal shelves for some extra space.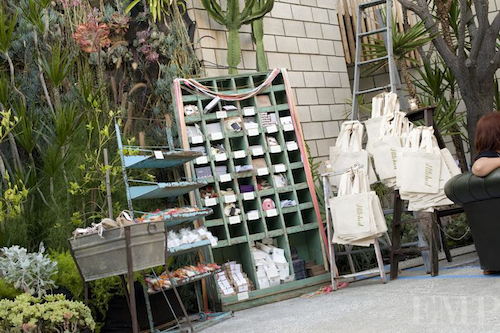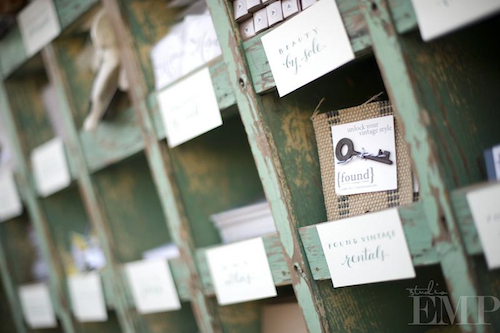 To add a little texture to an otherwise dark corner of the environ, we brought in layers and layers of vintage doors and architectural pieces. Aren't these fabric flowers that Jeni made incredible? Just the pop of color that little hallway needed. Think how fabulous this would be as a ceremony backdrop or behind a dessert display!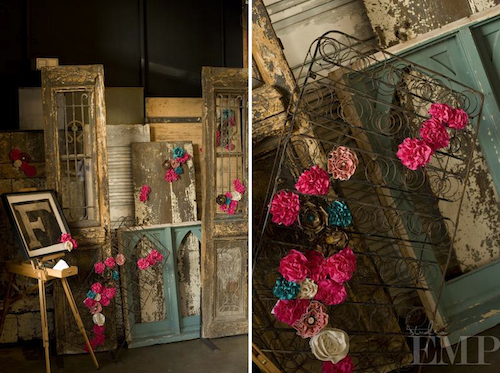 I'll share more tomorrow about this display and our styling services.
Our little blue metal table and new-to-us theater seats graced the entrace and greeted guests as they arrived at the foot-stompin', finger-lickin', fun-had-by-all event.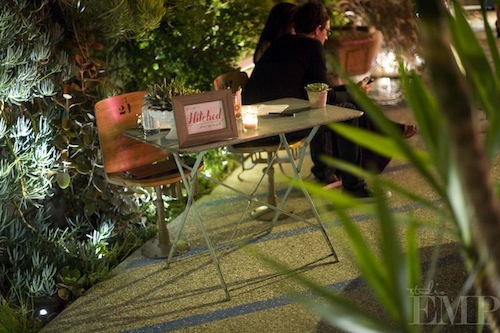 We set up some lounge furniture around the dance floor for brides-to-be to rest up in between getting their groove on. The Flash Dance definitely wore them out so we provided plenty of pretty seats.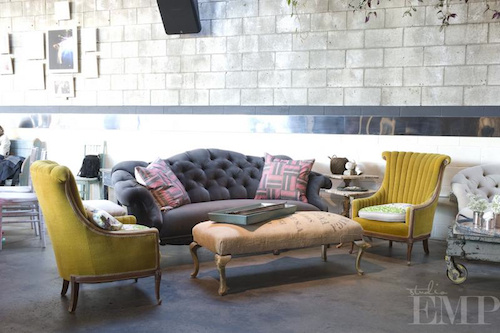 Here is our grey velvet couch, chartreuse chairs, and coffee-sack ottoman coffee table. Don't miss the fabric-covered nesting tables and upholstered patchwork side table.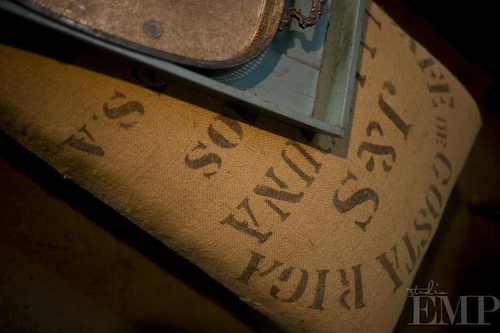 The Hitched-inspired hot pink settee and beige settee with our grey industrial cart coffee table took center stage. The round turquoise iron table was tucked in the corner with the chippy blue shelf behind.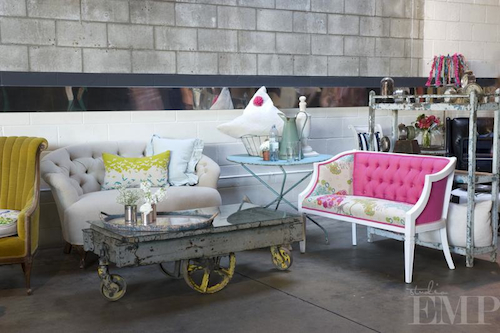 Our black & white corner included a punch of color with a deconstructed lampshade and custom pillow on the black leather settee. The route sign ottomans made themselves at home in the sweet little vignette.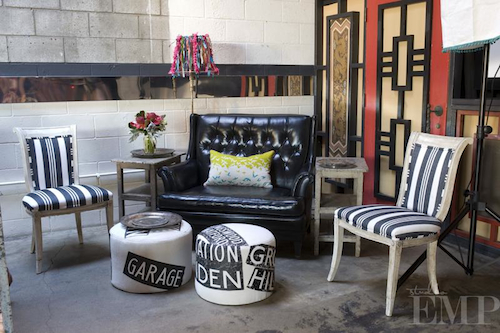 At an event like Hitched, you can't have too many shelves so we brought along plenty for accessories and the shoe shelf for a bar back with some personality.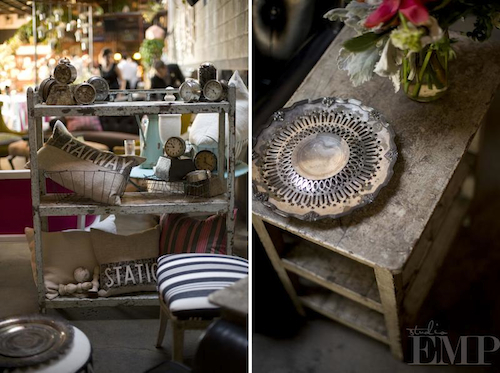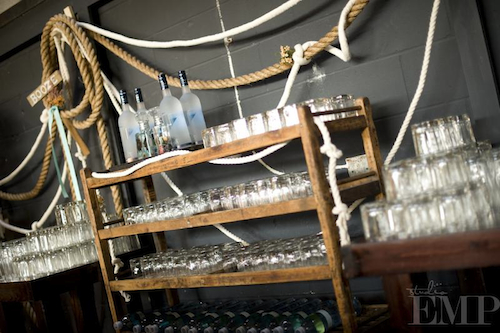 How fun was that night? With a paint-by-number guest book & awesome tablescapes like this one from Jesi Haack & Dandelion Ranch, who wouldn't have a good time?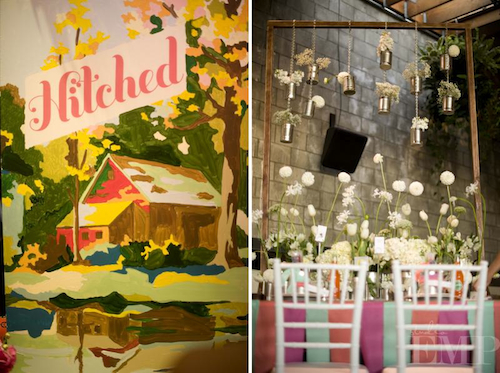 We hope that Hitched gave brides who know us a chance to see some of our collection in the flesh and made new fans out of brides-to-be but we were certainly honored just to take part. What a privilege to be surrounded by such quality professionals and overwhelming creativity. And to top it all off, we had a smashing good time!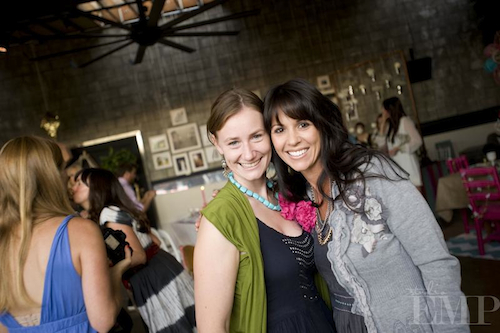 Enjoy these pics of Jeni & I having a wonderful evening (in the always-exciting Smile Booth). Thanks to all who made it such a fun night!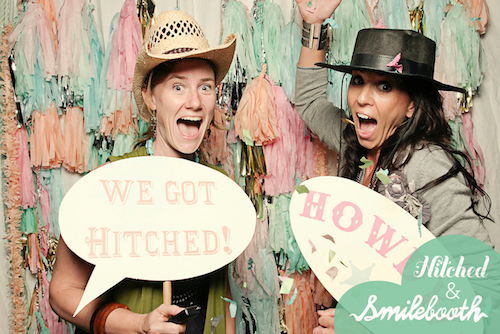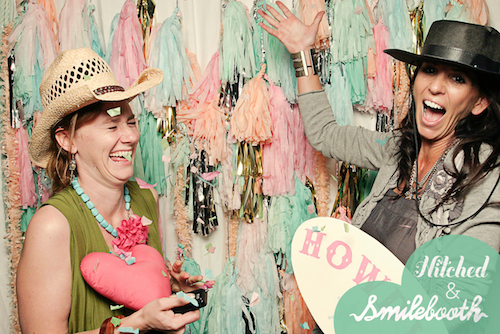 As always, we're forever grateful to Studio EMP for the wonderful photographs of the lovely night.