SO much new inventory….so little time to get it all photographed and entered into the inventory system. With wedding season in full swing, filling orders, deliveries and custom pieces have consumed so much time lately. Also, it's not easy to pull Joel away from his own business to take pictures of my stuff….that's why I waited until he went on a mountain bike trip up to Santa Barbara and snagged his assistant (Stefanie) to photograph all of my new finds, some pictures of the studio and just a few of my favorite new additions to the found collection. ;)
I love 4th of July, so I had a lot of fun decorating the studio (with lots of help from my fantastic intern, Anna) in some good ol' red, white, & blue.
This is the window display (which I change out all the time) at the studio. Lots of fabric, vintage scarves & ribbon…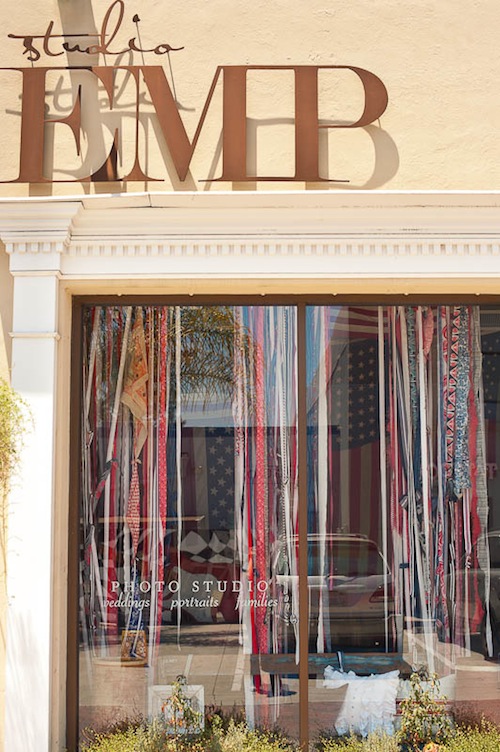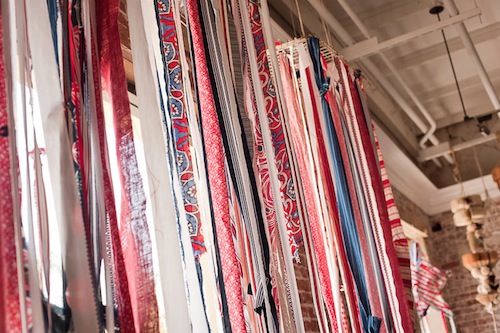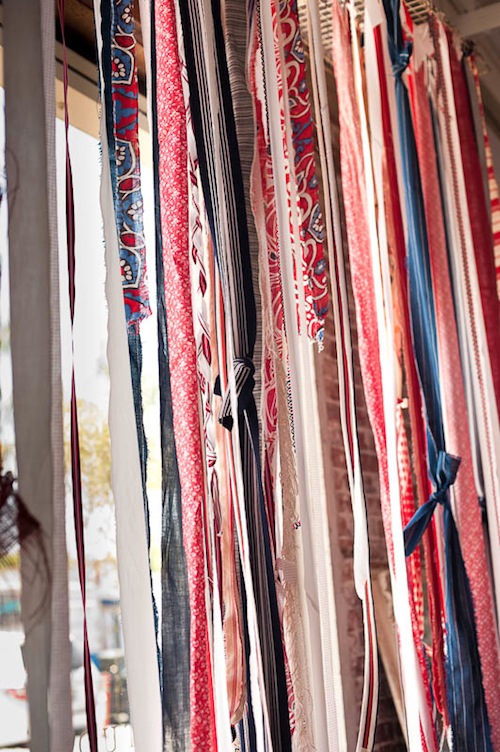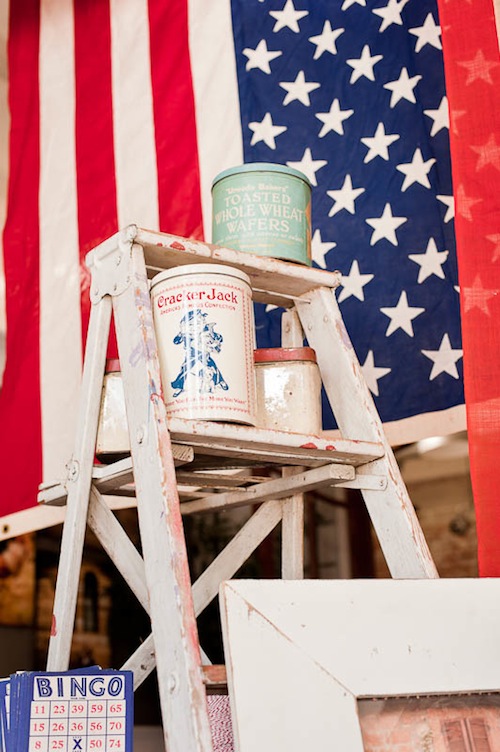 Inside the studio, I hung flags of all different sizes (some of which only have 48 stars!) from my collection. I love them and all of their history. Especially the tattered, worn and discolored ones. I would just love to know where they have been before I got my hands on them.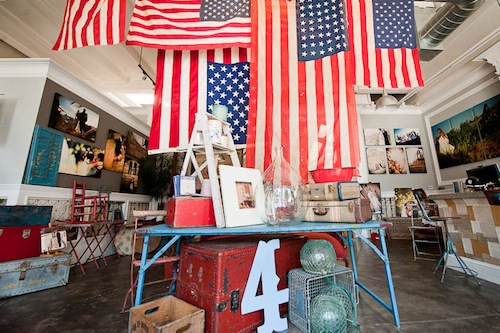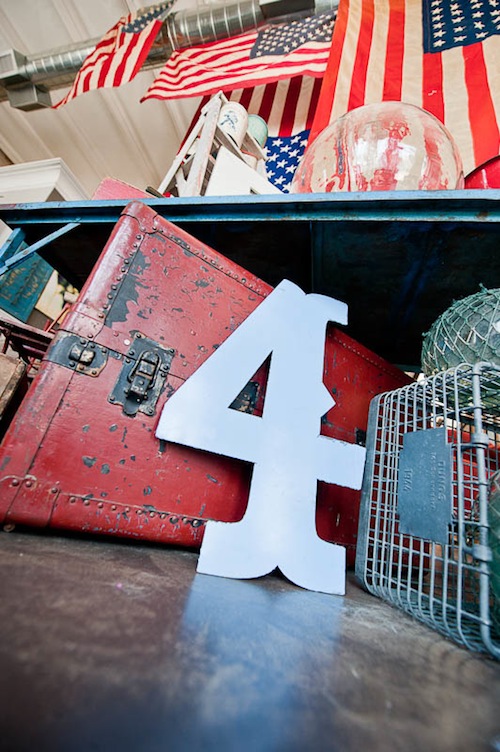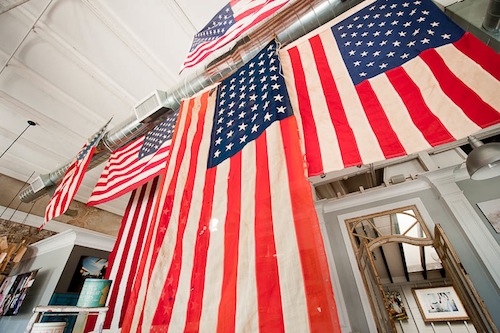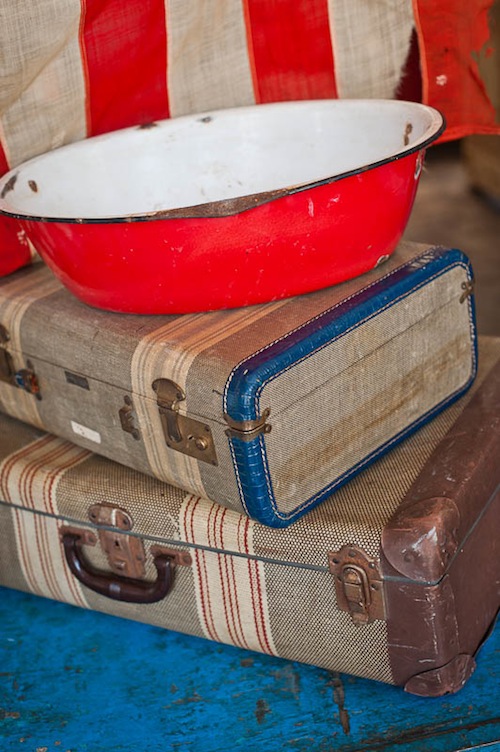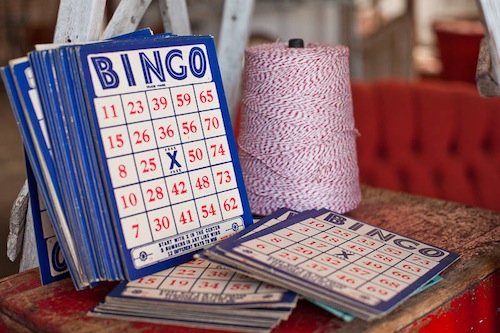 Yes, I put red, white and blue EVERYWHERE in the studio, but do I have more you ask? Yes, yes I do!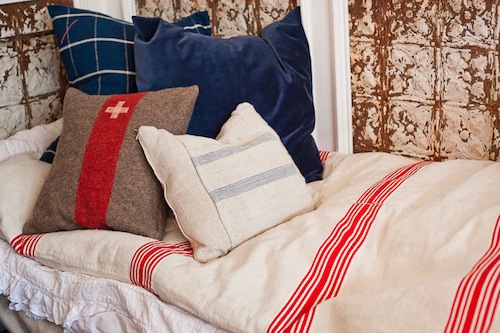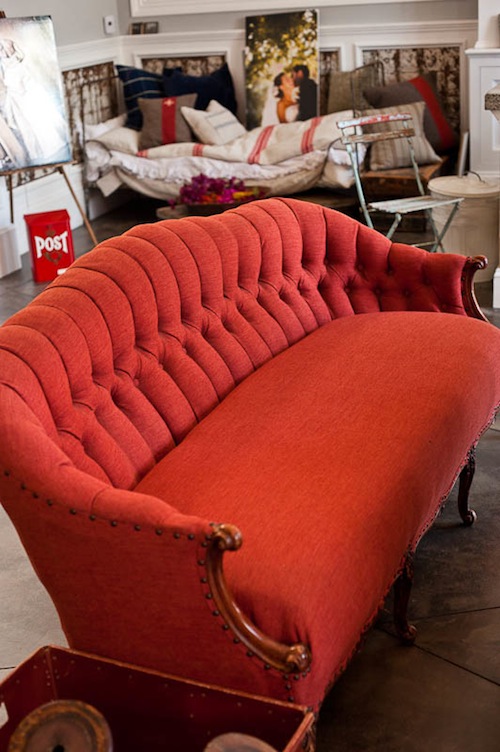 Ok, so here are just a few of my newest pieces. These settees might just be my favorite that I have ever had re-done. I took all kinds of fabric to my upholster, and told him exactly how to place it all. I love a variety of fabrics put together to create something beautiful and unique. I think navy blue is the new grey….it can go with just about any color and look great.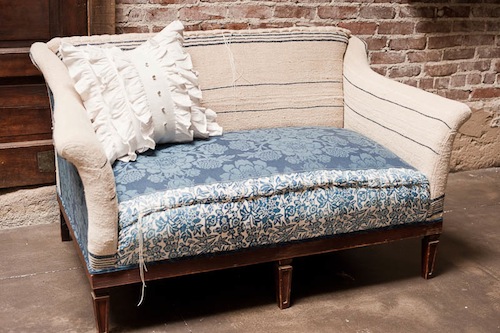 And the back….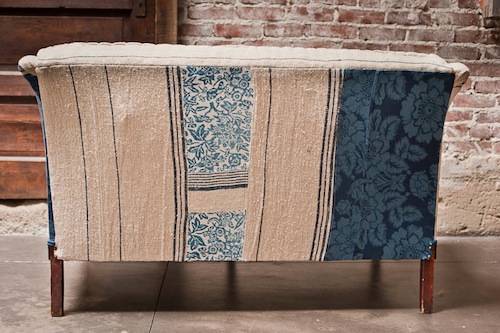 This one is just so cute I thought about bringing it home! But, I don't think I could possibly fit another piece of furniture in our house. Instead I decided it should be out there making events unique and fun. Can't wait to see it in pictures at real events!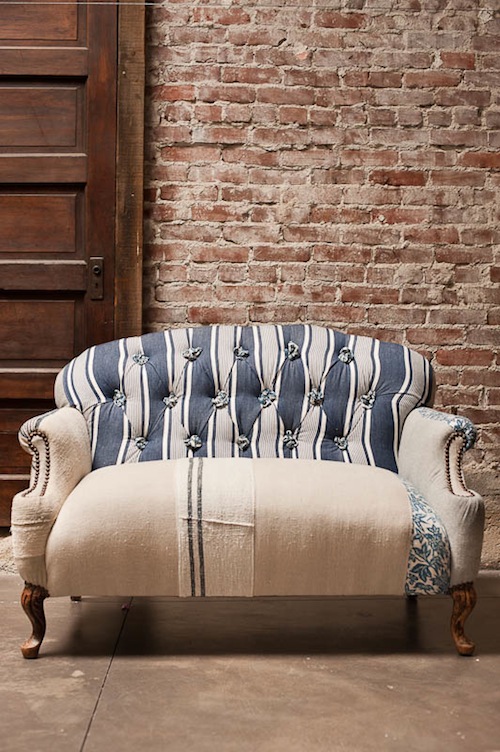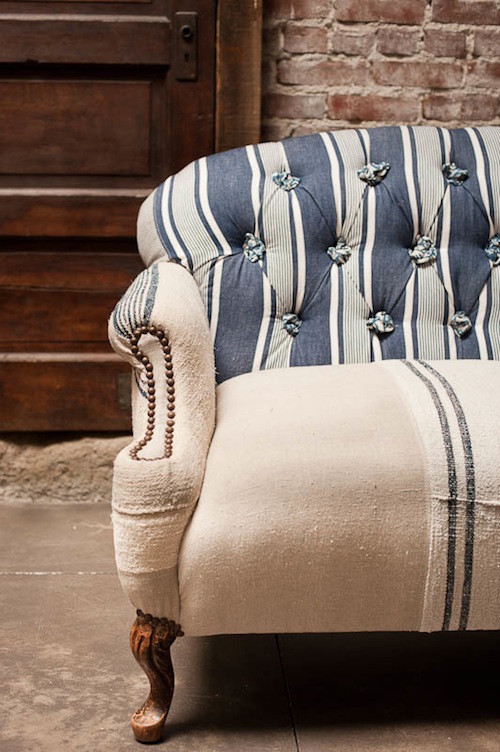 And the back …isn't she cute?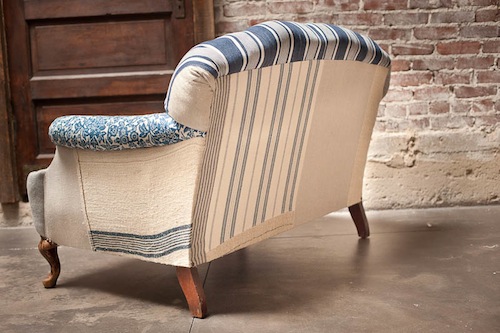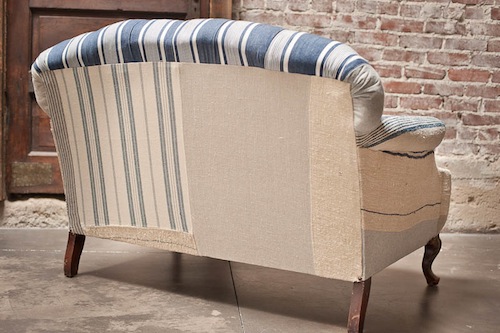 I love these benches/old school pews. I got 4 of them and think they are just beautiful to be incorporated in with ceremony seating, or even setting up a vignette during the reception…blue, chippy paint? What more can you ask for?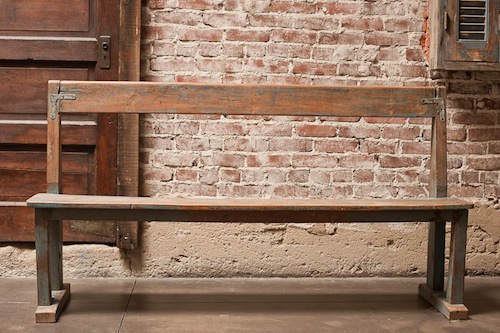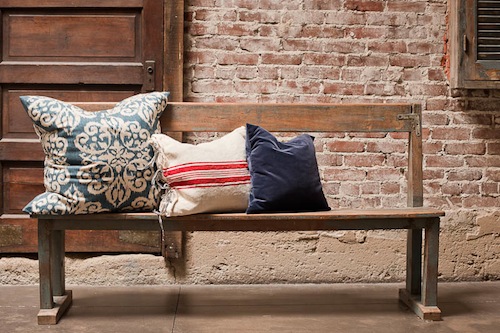 I just made this pillow for a styled shoot that I will share with you all soon. Ikat…..it is all over the design world, and I think we will start seeing it in the wedding world any day now. I am so excited to share the shoot…Especially since my hubby shot it!!!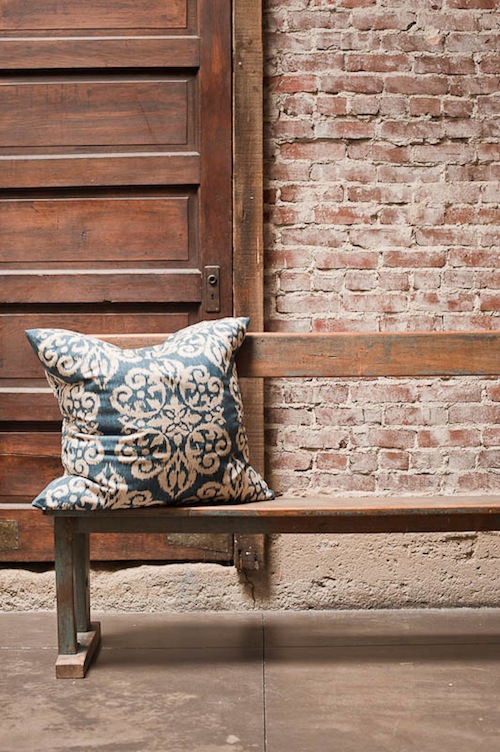 Dish dryer? That's what I'm told this was used for in India….Crazy, right?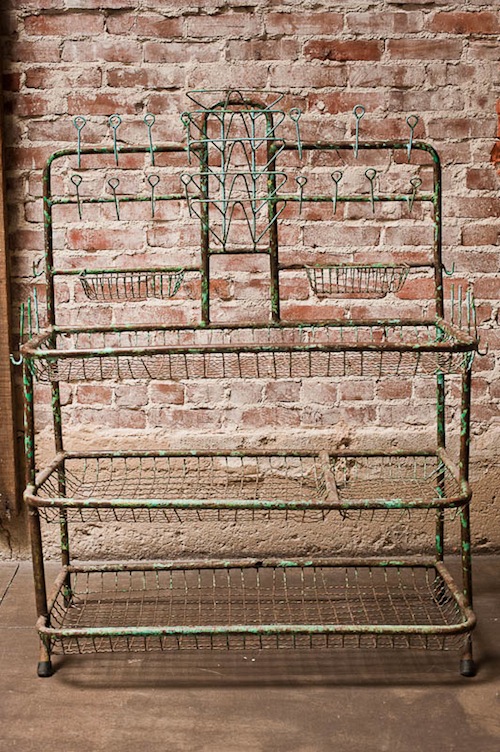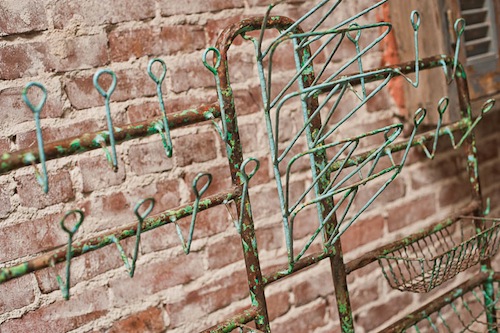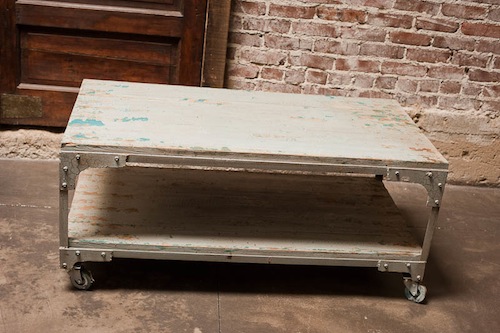 This is one of my favorite new tables. After getting this one, I picked up another base (with the sewing machine too) and I am having some reclaimed wood with green chippy paint put on the top.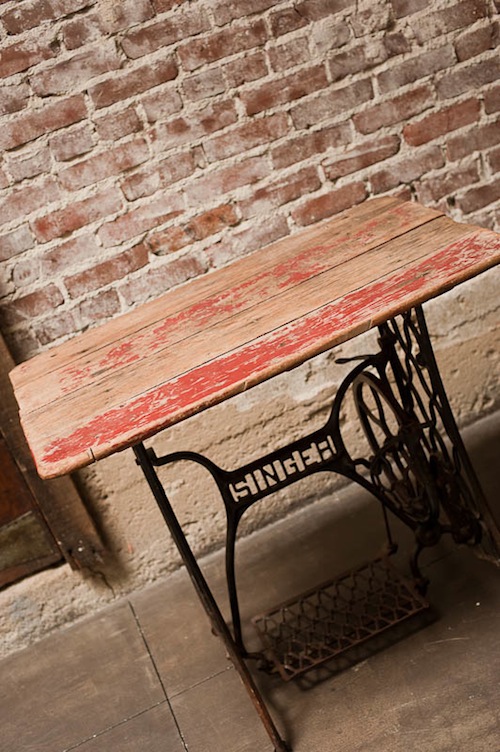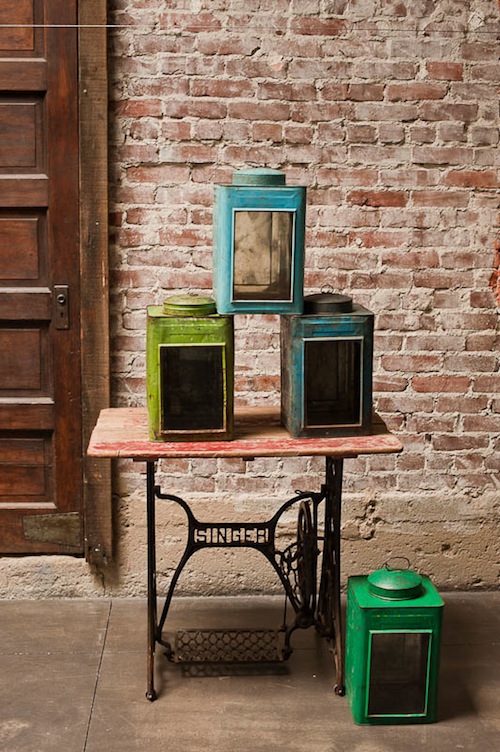 My newest farm table. I love it!!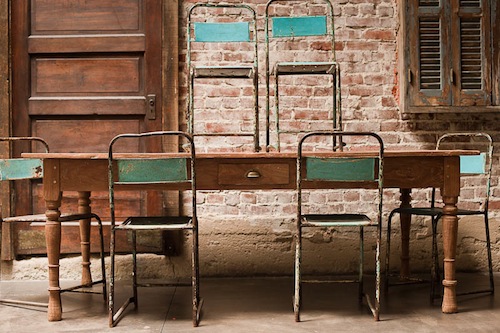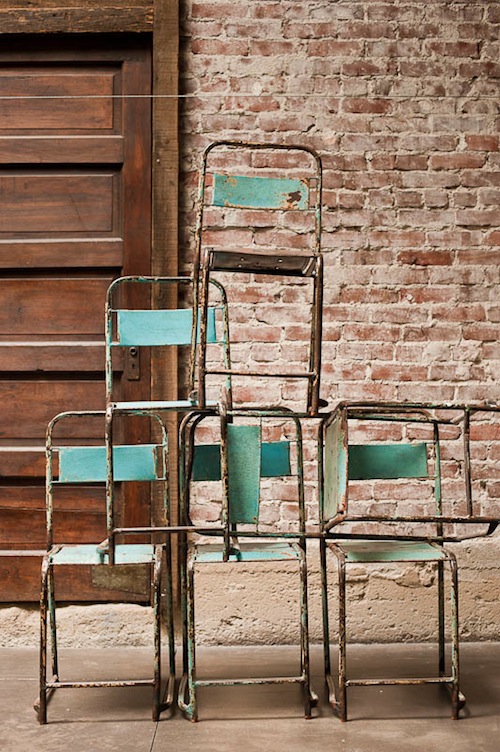 These chairs are so awesome. An old school version of the stackable wedding chair. Seriously, the dealer that I bought them from said that these are the chairs that are used in India at wedding ceremonies! Crazy! And in my color!!!!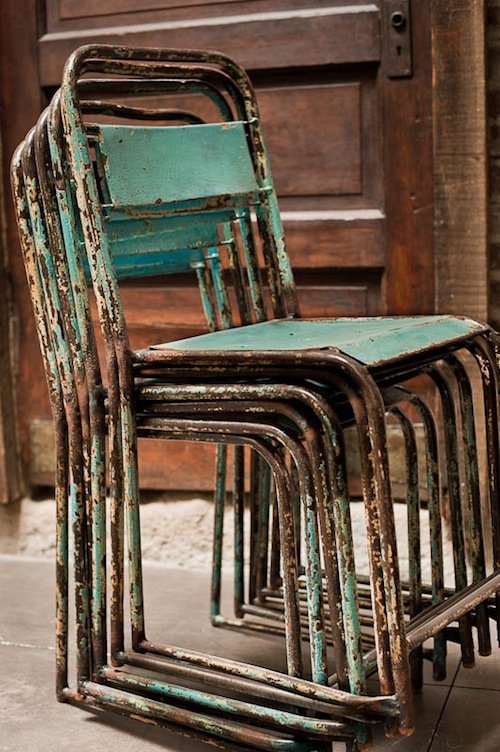 Wood bins with chalkboard fronts. So many ideas with what to put inside!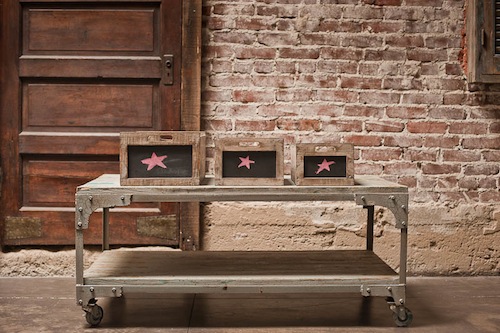 Ok, so check out the online gallery next week….there will be so many new additions!
Happy Friday!
~jeni