I wish I had time to blog every time I bought something new for my inventory…but that, I have resolved, would be impossible. It seems to be happening almost daily! But here are just a few of my latest finds.
The Celeste White Vanity is a very popular item in my inventory, so when I came across a similar one, I thought it can't hurt to have two, right? I wanted it to have a different look but I have to admit, I don't love to paint furniture. I prefer to find things naturally worn, weathered and chipped. But sometimes you gotta just bite the bullet and make things look the way you wish it did "naturally." A little sanding, painting and staining and the end result….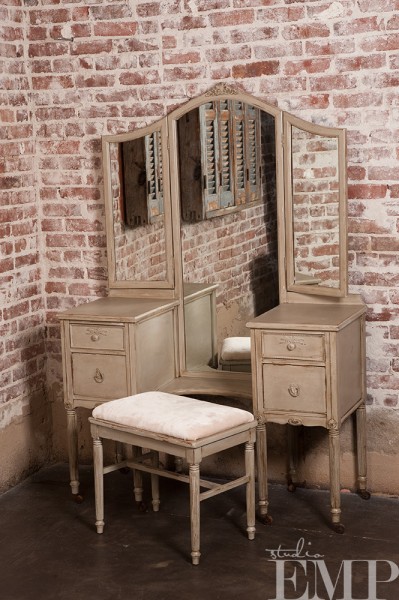 I don't always have pictures to show what some of my pieces looked like "before" but  those of you who follow me on Twitter might remember my excitement when I found this beauty….Sorry about the not-so-great iphone picture
And after re-upholstering it in white velvet….I love it even more.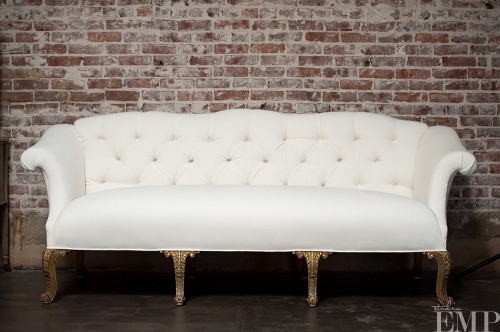 Farm table with casters. Enough said. It has a leaf that when taken out makes a perfect size for just about anything.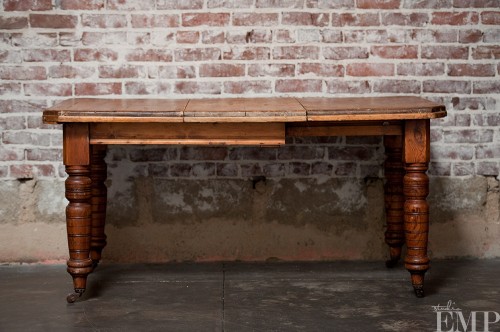 I am thrilled about this white table. It has chippy paint, and rolled legs. Need I say more? Oh, and it seats 10 very comfortably.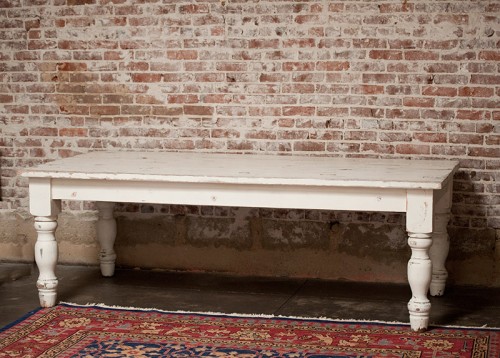 We have also added about 50 more items to the online gallery that have been in the inventory for a while, but we had not yet put them online. Check back often, or send us an email directly, we might have what you are looking for even if you don't see it on the website.
Happy Friday
~jeni