We love to camp. Tent camping. Roughing it. No showers for days, cooking meals over the fire, snuggling in the tent with the fire crackling outside while you try to fall asleep; camping. We love it all. Joel and I actually camped on our honeymoon (13 years ago). We drove up the coast of California, camped in Big Sur and continued up to some of the most amazing towns along the coast of California. I can honestly say that the fancy hotels in Carmel and Monterey paled in comparison to the serenity and intimacy of snuggling up in a tent next to a creek in the middle of the woods. Heaven.
So, when I was asked by Brooke Keegan to be a part of this Glamping shoot, I was thrilled. My mind started spinning with ideas. I thought about what I would want my tent to look like if we were to take it up a notch or two (thousand) and glamp it up. Linen, doilies, and lots and lots of down feathers :)
I had a very large stash of doilies from our window display from Christmas at the studio…(sorry for the iphone pics-it's all I had)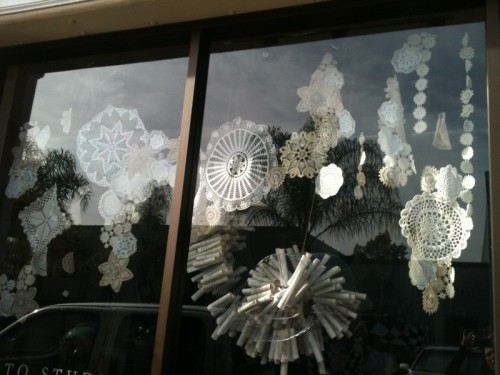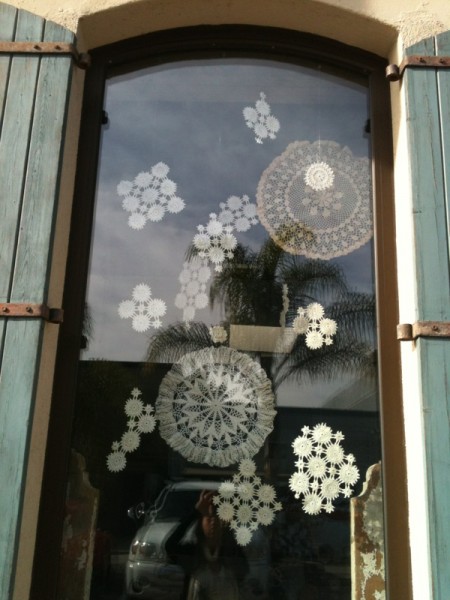 So, along with my amazing seamstress, Trish, we turned those doilies (and a lot of different shades of linen) into the tent below.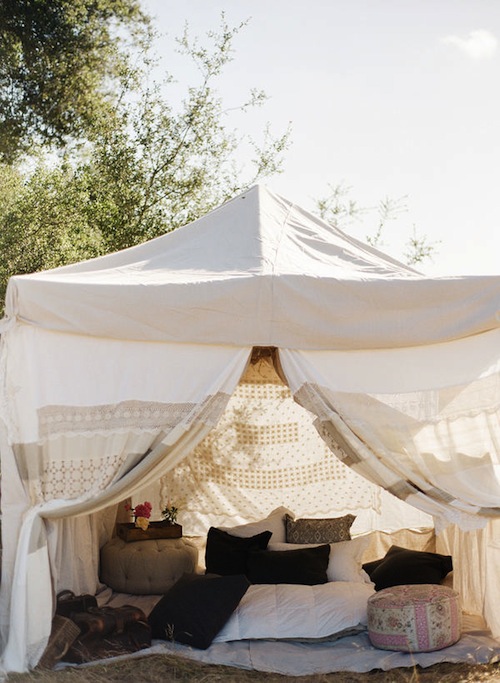 I put a mattress in it with a feather bed on top and of course a down comforter, and lots of down pillows. Oh yeah, and a few poufs to set your things on after a long day of hiking ;)
Do notice the reclaimed wood beams inside the tent. I used a total of three…One on the top, and two on the sides….what do you think?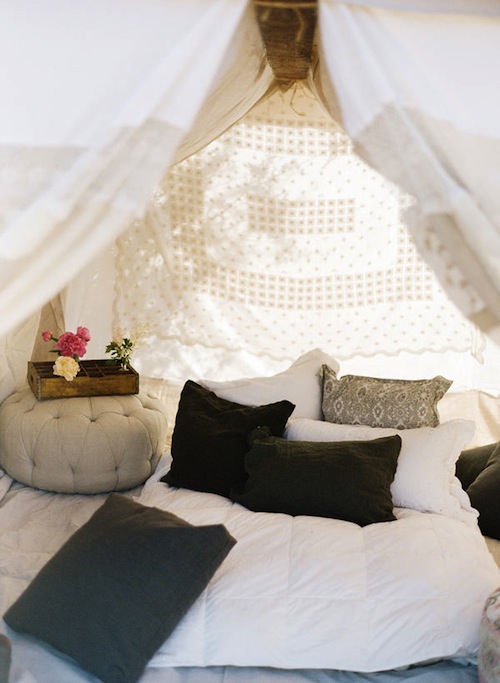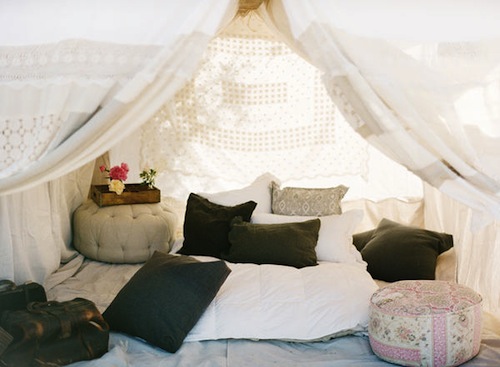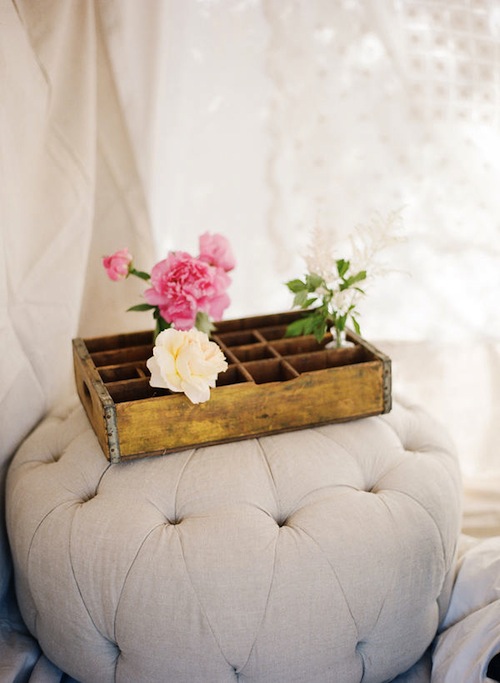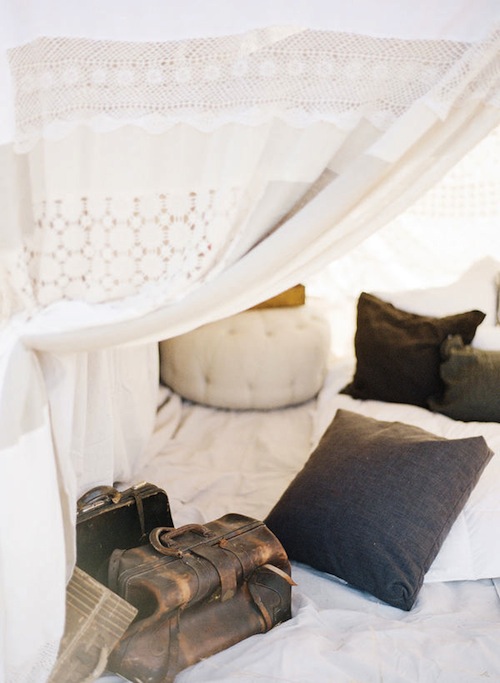 I love detail shots! It is so hard to see all of the little parts of every set up….but pictures like this help pull it all together.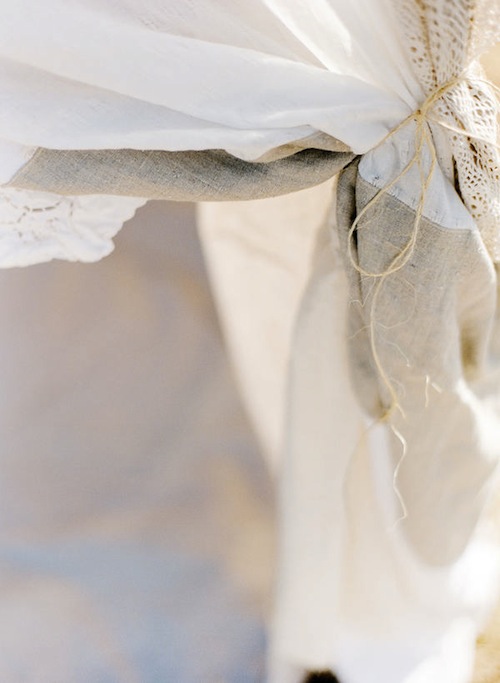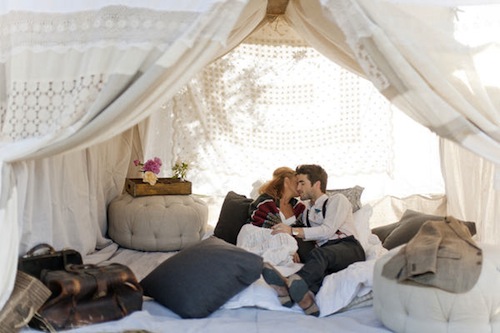 Molly and Max had just gotten married about three weeks before this shoot….they are absolutely perfect!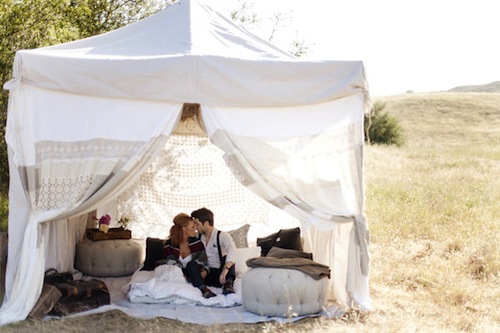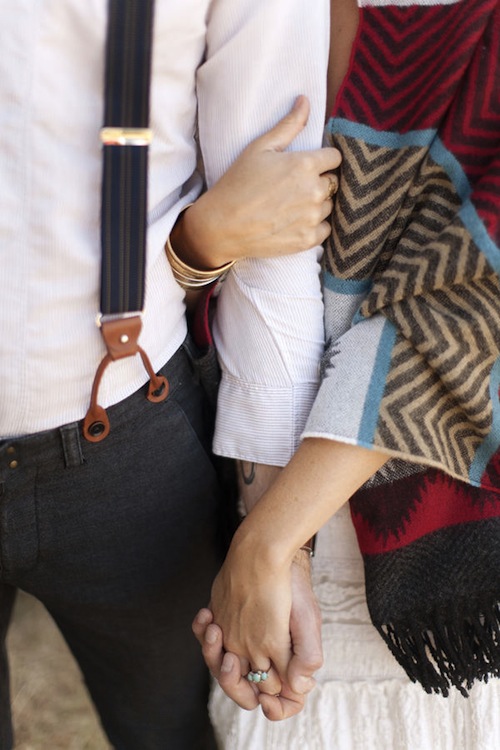 I covered a little fold up stool with a piece of a crocheted blanket for the s'more station.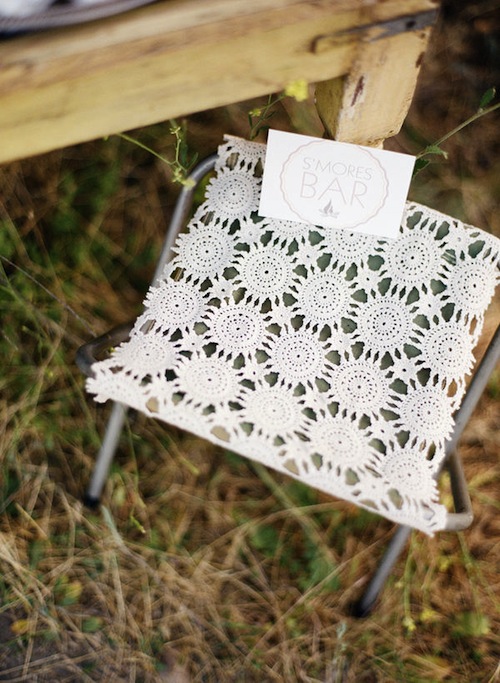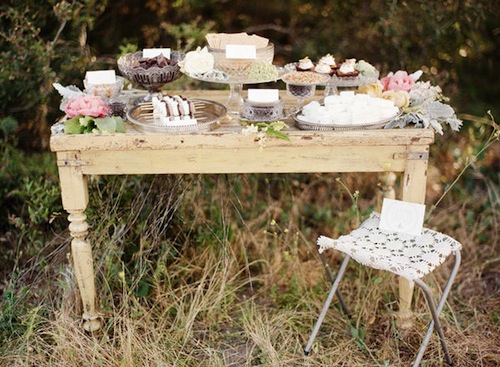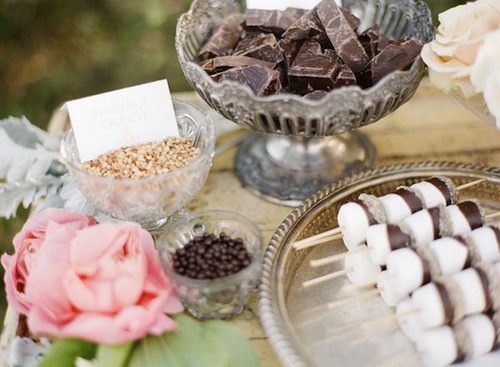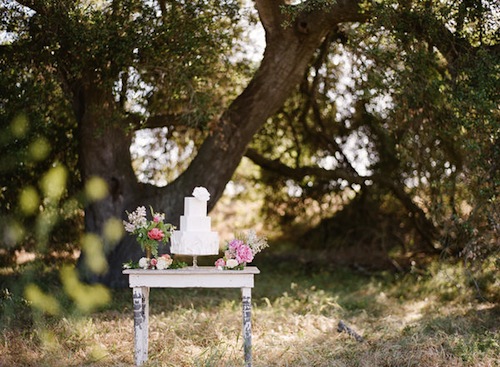 I love this cake that Melody made. That girl has mad skills….Antlers, on a cake? So rad!!!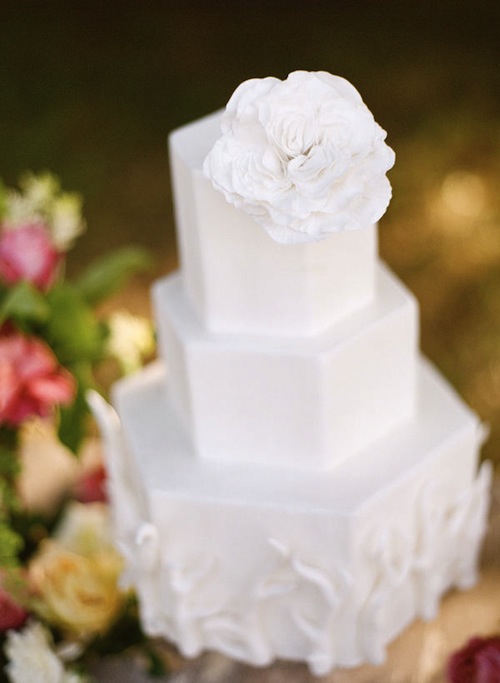 I picked this old Peanut scoops up a while ago…perfect for the trail mix bar, right?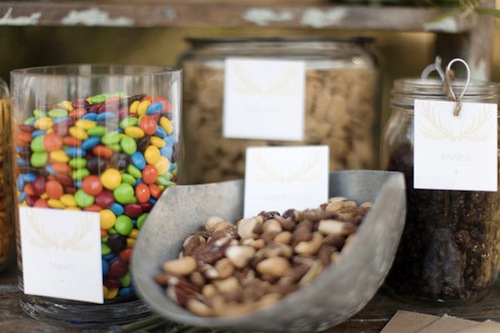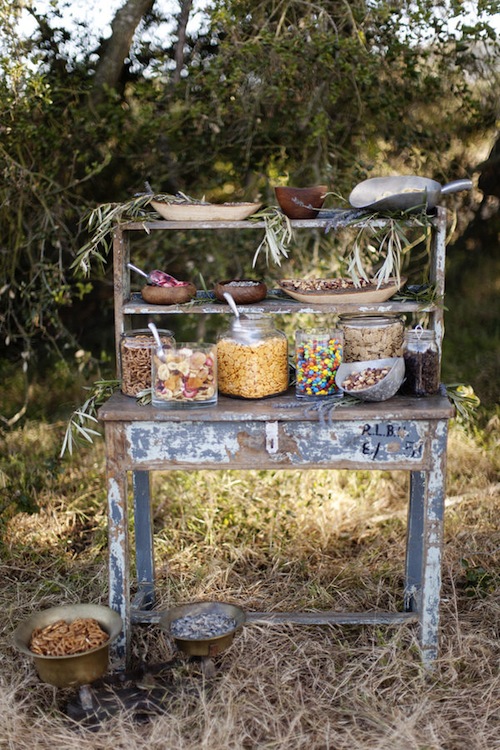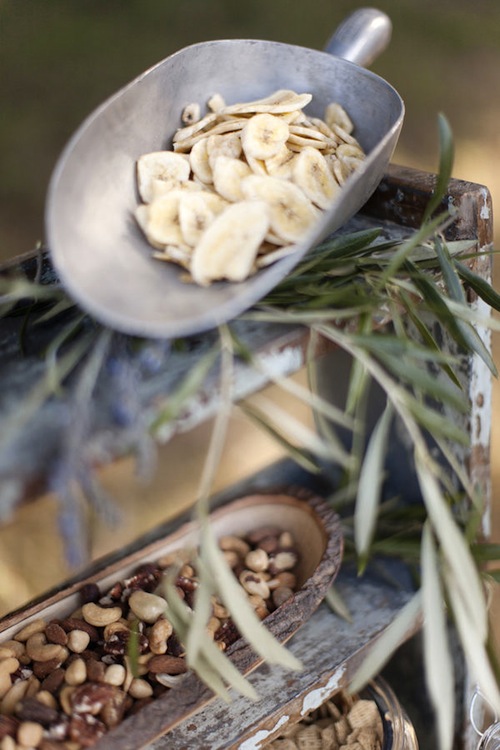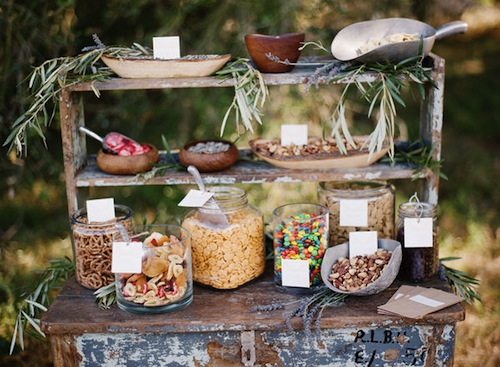 Sweetheart table.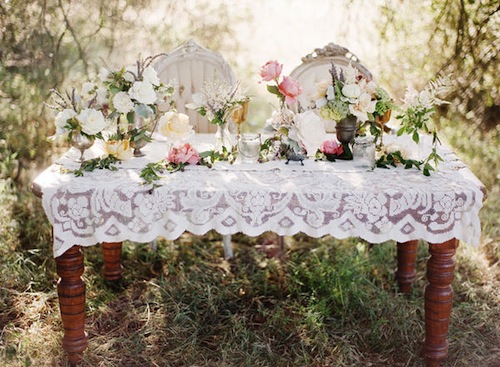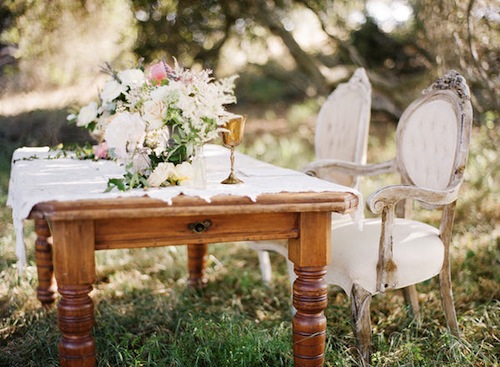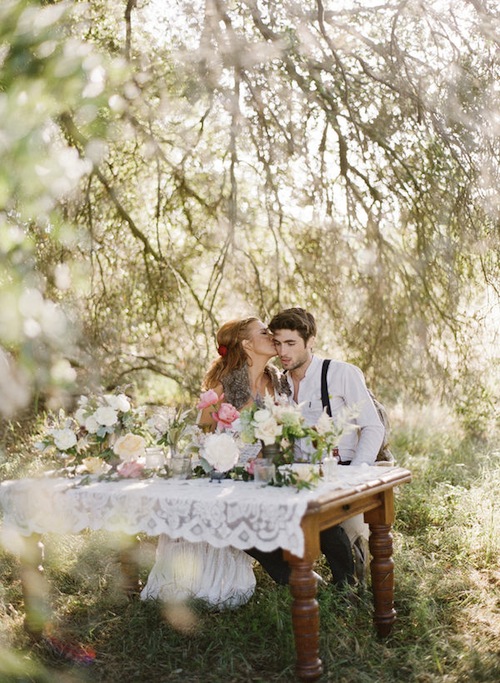 I brought a drafting table for the sign in table….and a bed spring for the place cards…I think they worked out well. But when Wiley Valentine makes the paper goods…they could be put on just about anything and look amazing.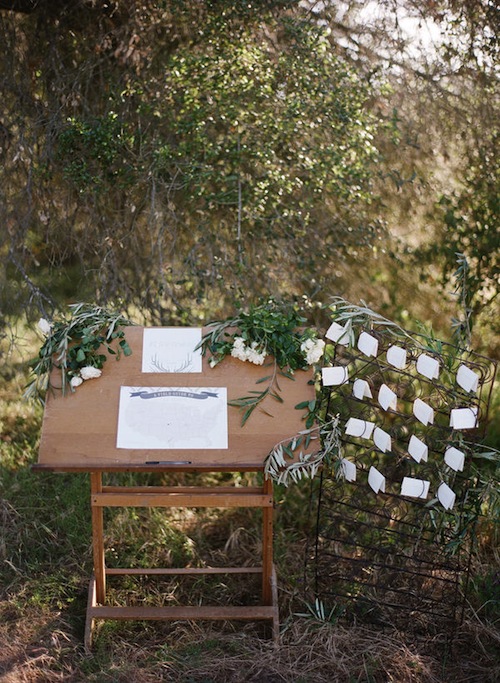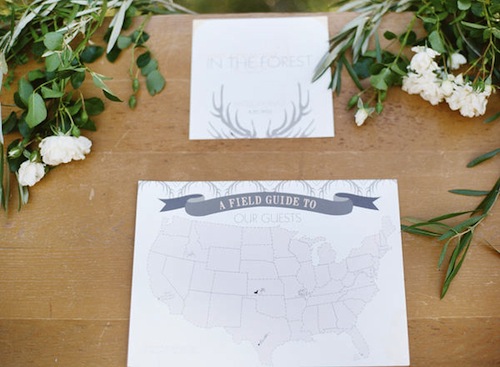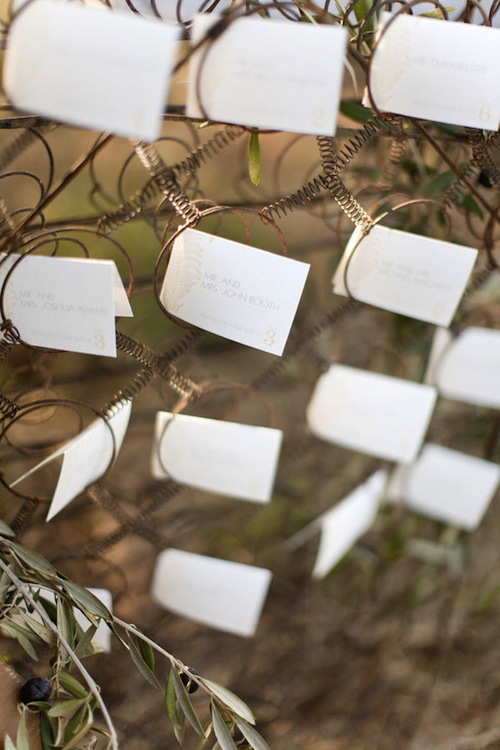 My reclaimed wood benches for the ceremony seating….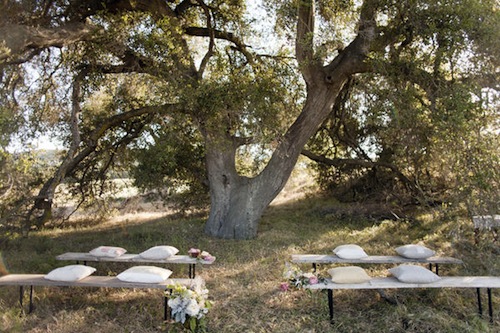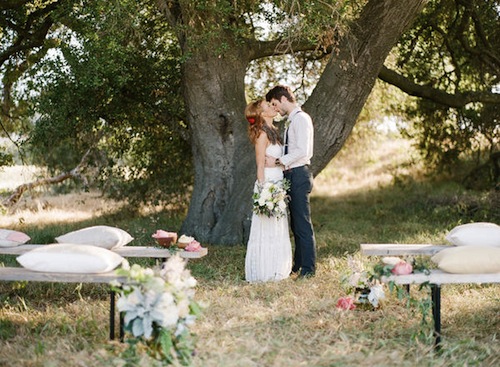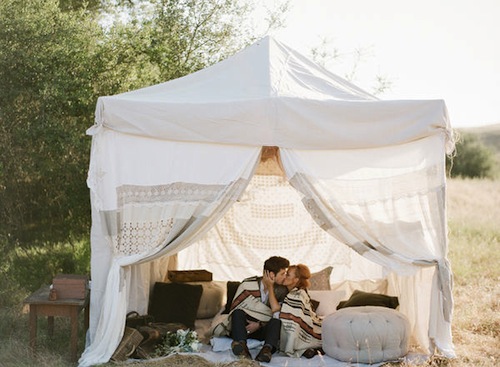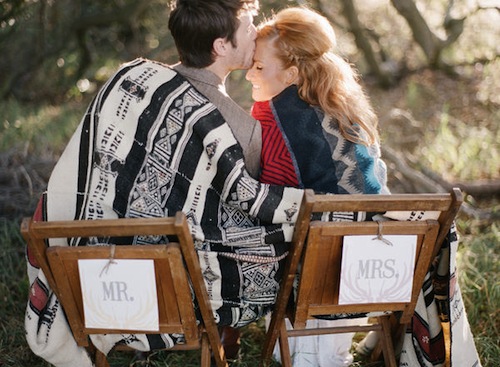 I have had this bed for some time and have yet to be able to use it for anything. I thought this was the perfect opportunity to throw it in the middle of the field, put some side tables next to it, more down comforters and pillows & if the tent wasn't comfy enough, then why not just sleep under the stars! Wouldn't that be so awesome?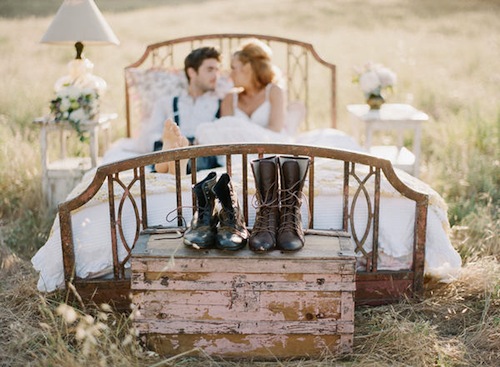 I wanted it to look like a real bedroom. Outside. Accomplished?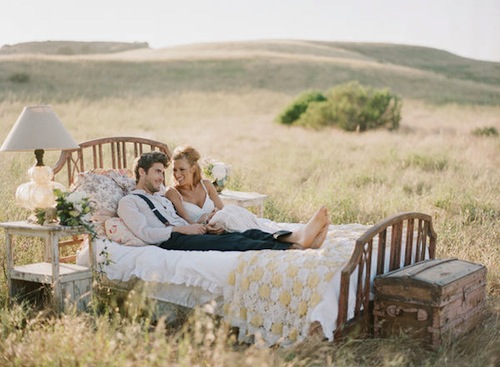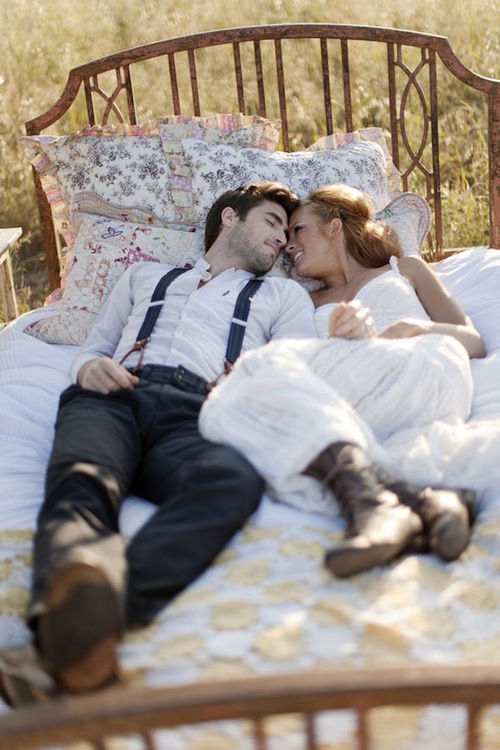 Molly and Max were so awesome!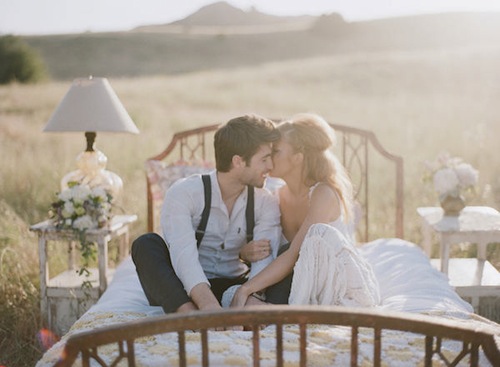 Jessica Claire did an AMAZING job on the pictures (no surprise there).
Holly's flowers were so soft and delicate….perfection! It is always a pleasure to work with her.
Brooke did an incredible job pulling it all together and making it happen.
It was an honor to work with this team…I am humbled and thrilled to be a part of such an amazing shoot. Thanks to the whole team:
Design + Coordination: Brooke Keegan Weddings and Events / Photography: Jessica Claire / Floral Design: Holly Flora / Paper Goods: Wiley Valentine / Hair: Brenna Bidegain of Tiffany Monday Beauty / Make-up: Lettie Mix Make-up / Cake + S'mores Bar: Sweet and Saucy Shop / Models: Molly and Max / Venue: Orange County Wilderness Park
Check out the Post (along with even more picutes on Style Me Pretty)
thanks for sticking through this whole post…
~jeni