Inspired by (500) Days of Summer
I'm so excited to finally be able to show photographs from this killer shoot! I had to hold off because it was being featured in print, but it's on newsstand's today! The lovely Jen of Green Wedding Shoes created an inspiration board from the film (500) Days of Summer a while back and turns out it caught the attention of Serendipity magazine who wanted to bring it to life! I was thrilled to be part of this shoot and the theme fit perfectly with my inventory!
Be sure to check out parts one,  two and three of the shoot featured on Green Wedding Shoes today. Thanks to all the wonderful people involved, your talent is truly amazing! You can pick up the magazine at Barnes & Nobles, Borders, CVS, Bristol Farms & Ralphs.
Here's a sneak peak…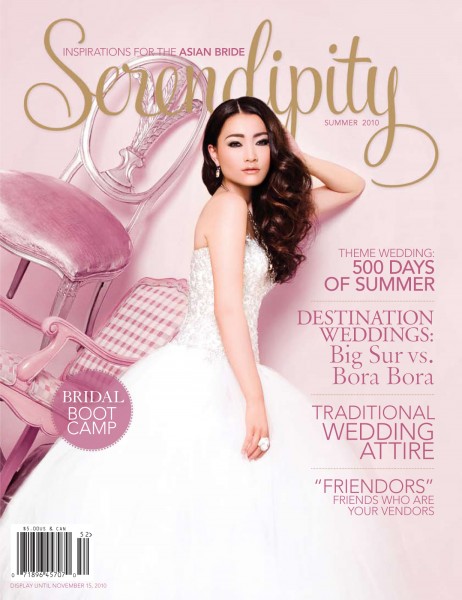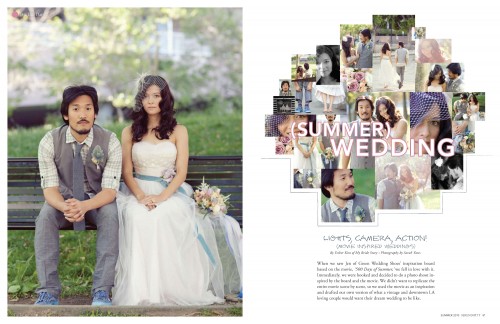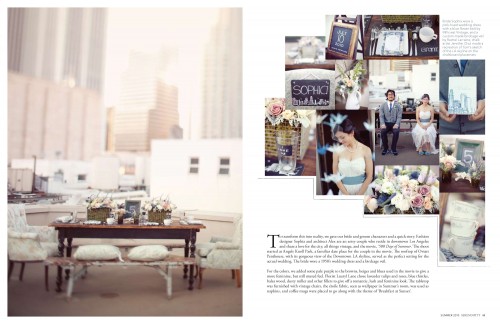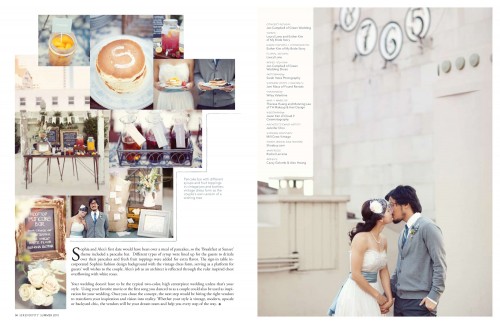 Event styling: Jen Campbell of Green Wedding Shoes, Lauryl Lane and Esther Kim of My Bride Story
Event Design & Coordination: Esther Kim of My Bride Story
Model styling: Jen Campbell of Green Wedding Shoes
Photography: Sarah Yates Photography
Floral Design: Lauryl Lane
Vintage props, rentals & styling: Jeni Maus from Found Vintage Rentals
Stationery design: Wiley Valentine
Hair/Make up: Theresa Huang and Manning Lee of TH Makeup & Hair Design
Videography: Jason Kim of Cloud 9 Cinematography
Architect/Chalk Artist: Jennifer Choi
Vintage dresses: Mill Crest Vintage
Shoes (bride and groom): Shoebuy.com
Hairpiece: Rachel Larraine
Models: Cazzy Golomb & Alex Hwang
Venue: Oviatt Penthouse