It's Christmastime: Red & Teal Holiday Displays
This week with thoughts of gratitude and Thanksgiving turkey still lingering, we decided to start one of our favorite seasons off right. Decorating for Christmas might just be one of the best things to do on earth. What a treat to spend a day dreaming up concepts and bringing them to life with some the Found collection. We hope you enjoy some of these images of our holiday inspiration by Studio EMP.
We started with a rustic and simple scene; our 100-plus-year-old sleigh sat in front of our new-to-us grey mantel. Greenery, gifts, and candlelight made it cozy and Christmasy.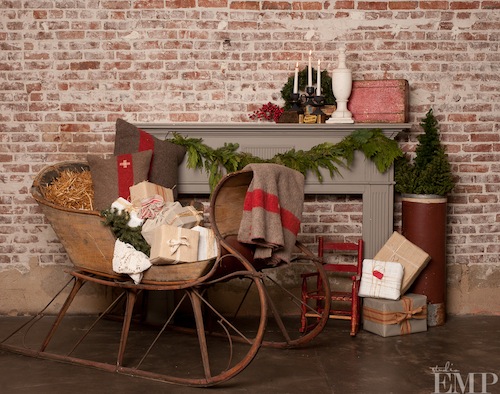 The sleigh could be used as a cuddly photo booth or as an alternative to a gift table at a wedding or holiday celebration.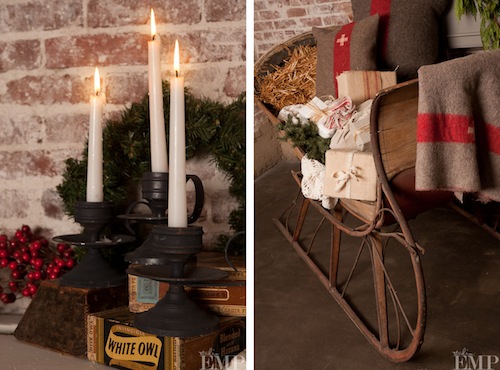 A simple swag of fresh garland adorned the mantel.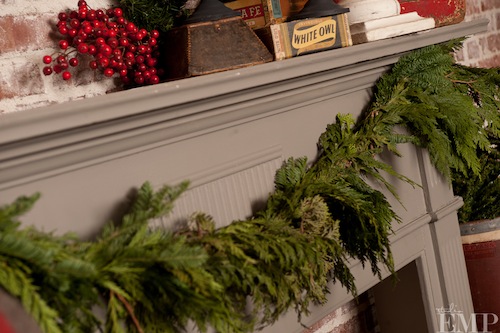 With a quick switch the same mantel backdrop could be used for a sign-in table with a guest book or have escort cards displayed for guests to find their seats.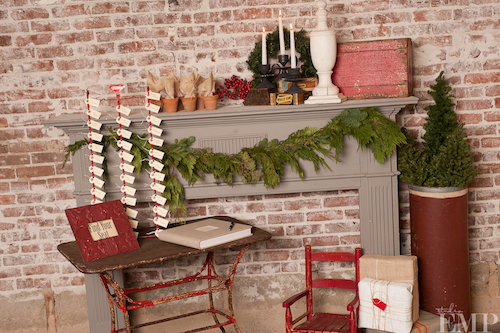 We used gift tags as escort cards to connect to the giving theme.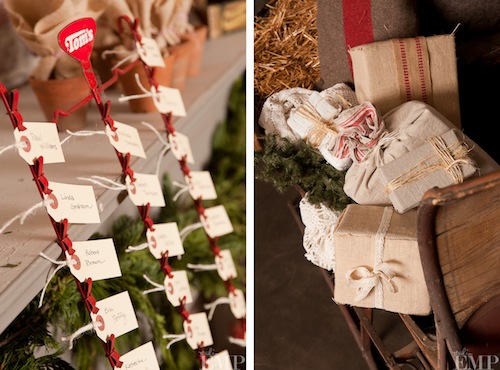 As a sweet favor, we tied up burlap in terracotta seed pots. The little packets with baker's twine could hold hot chocolate, bulbs, or another little gift for guests.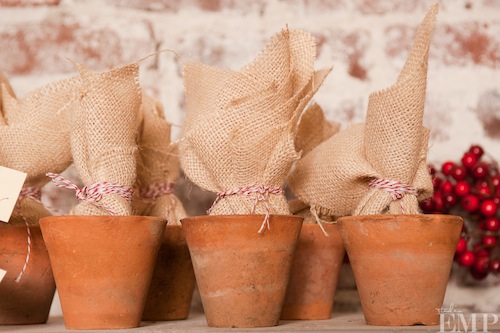 Jeni has always loved letters but her latest collecting has included lots of vintage letterpress wood type.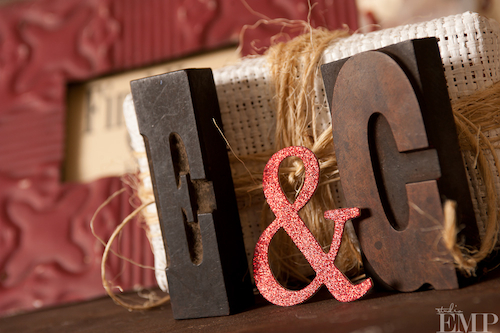 After the red-toned celebration inspiration had worked its way out of our system, we couldn't resist creating an additional set-up with a completely different look.
The same grey mantel was the backdrop for our glitzy teal and silver holiday goodie table. Instead of the clean simple display, we packed the shelf with ornaments, glass insulators, presents, more letters, and apothecary jars.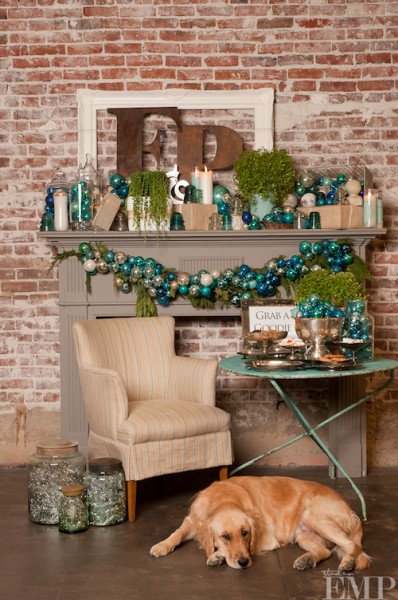 Our vintage silver vessels held sweet treats layered amongst mirrors, ornaments, and tinsel. Even Lucy joined in the celebration.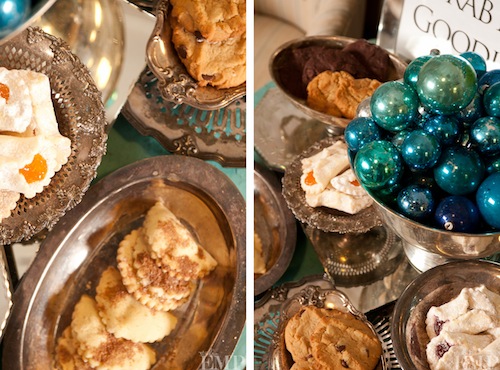 The same simple garland got dressed with shiny silver, white, teal and green balls.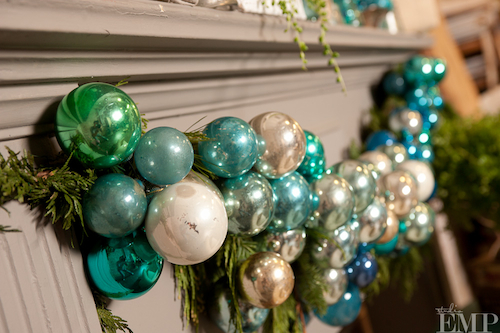 For an alternative scene, the sleigh was added again. It could be used as a display at a holiday party or as a backdrop for a photo shoot.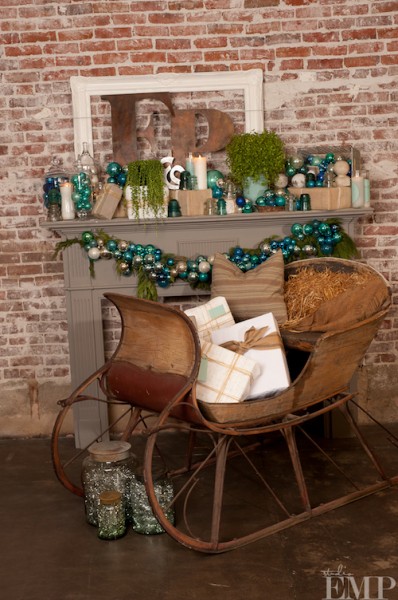 We even reused some of our rustically-wrapped presents and just added a few teal touches.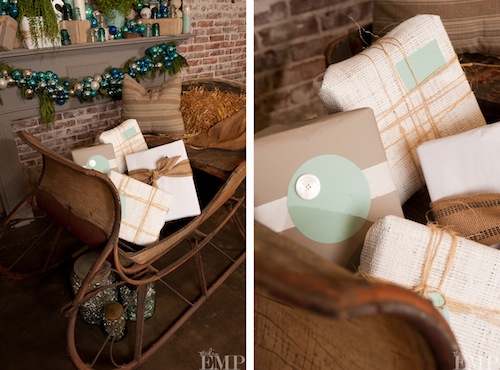 We just love creating cheer with special environments for the holidays. We hope you're planning to celebrate in style this year too.
Happy Holidays!