Jen & Carl's Vintage Movie-Themed Wedding at Huron Substation
Aren't they cute? Jen was such an amazing bride to work with. From the very first meeting we had with her, to the invitation to their Christmas party two months after the big day….simply wonderful!
After seeing pictures on her phone at our first meeting, we were dying to see the  Huron Substation. We scheduled a time to meet her there to walk it with her, and see what she had in mind. Oh my goodness! I knew I loved it from the pictures, but nothing does justice to this place until seeing it in person. AH-mazing! It was built in the same year as our studio (1906) and resembles it in so many ways….so of course I was in love.
Jen is an actress and Carl is a producer….and yes, they met on set-true story! They incorporated the movie vibe in so many ways. When I came across these vintage movie reels I knew they were a perfect touch.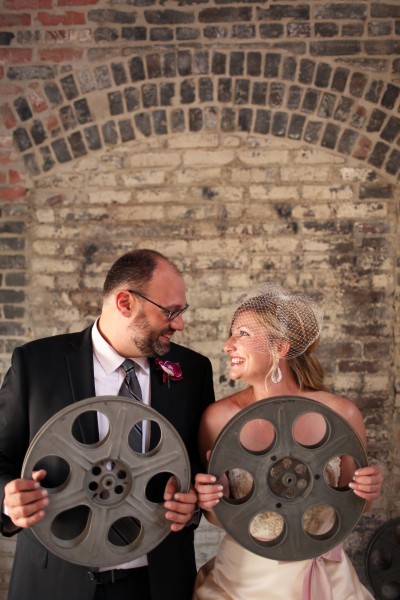 Jen was torn because she really wanted to get married in front of the amazing doors that lead out to the back patio, but couldn't figure out the best way to walk in….Allison had the super fantastic idea to get married in the round….
Jen loved the idea, and surrounded by the ones who love them the most, Jen and Carl were married in the middle of an amazingly gorgeous room.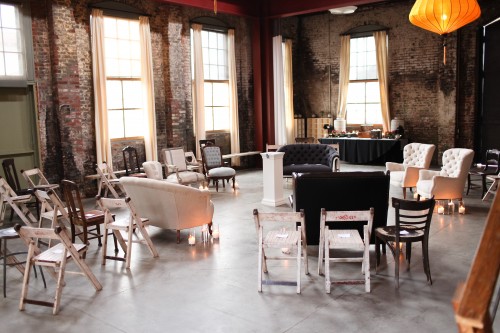 Love this shot, Love this table.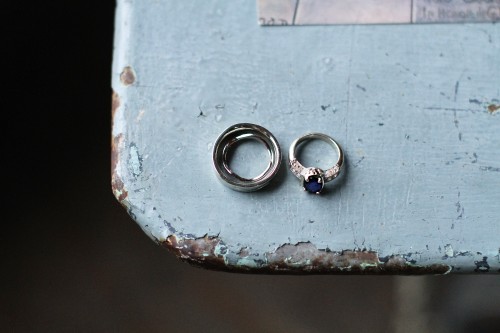 Jen loved the idea of using a variety of different chairs. Thank goodness for that since finding multiples with vintage furniture is not always easy. However, I think we were still able to create exactly the look she was going for.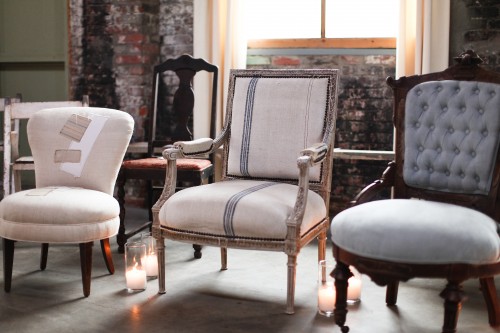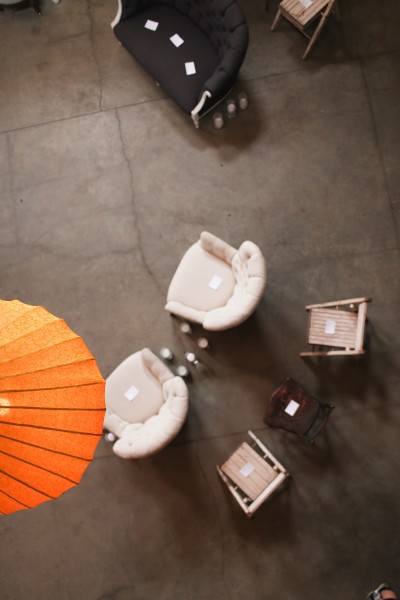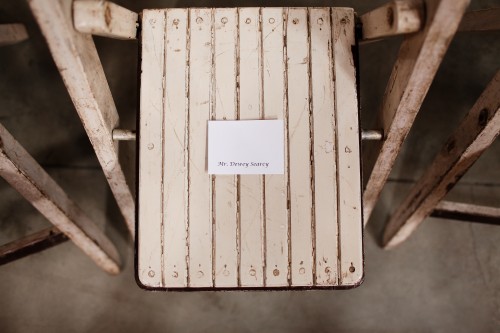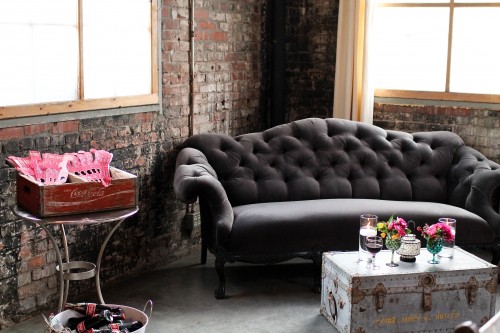 Photo booth props. Love.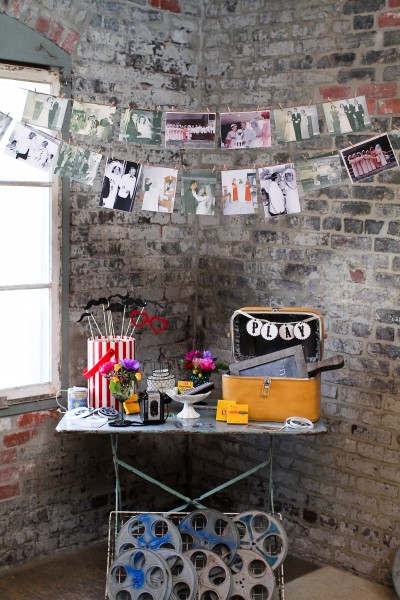 This is the view from upstairs, which is where a lot of the guests stood. Cool, right?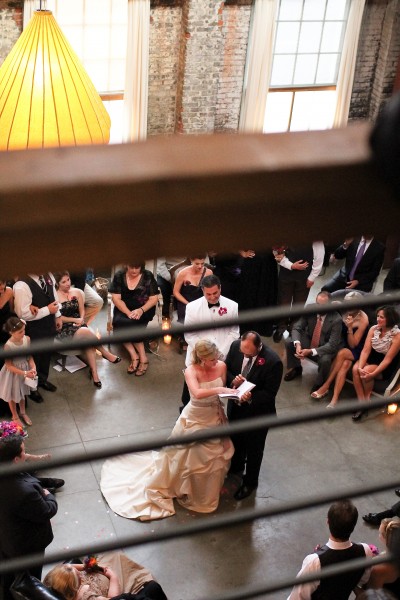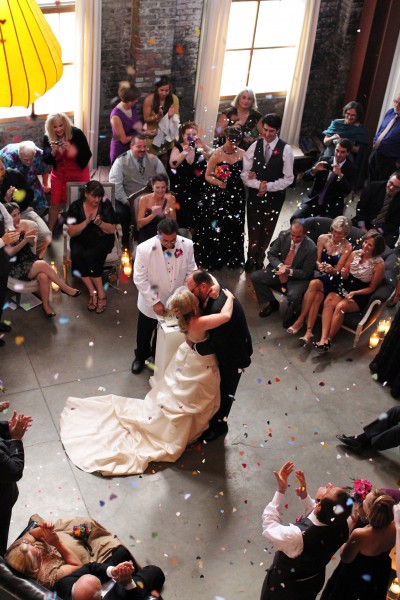 Happy marriage Carl and Jen. We miss you! Check in and let us know how married life is treatin ya!
Thanks to Aimee & Troy Grover for the pics!
smiles
~jeni