I am SO excited to share this post with you all! I am absolutely in love with every picutre, the design, the location, the colors…ALL of it! When Jill Le Fleur asked if we would like to be a part of Jose's workshop again, we were ecstatic to say the least! The last workshop was absolutely beautiful and we were thrilled to have been a part of it! When Jill sent over the inspiration board for this one, I got chills. Fall is my favorite time of year and Jill did an amazing job incorporating all of the elements that epitomize the warmth and coziness of what fall is all about!
If you didn't get a chance to see this feature on Green Wedding Shoes yesterday….You must! There are so many more great photos to check out!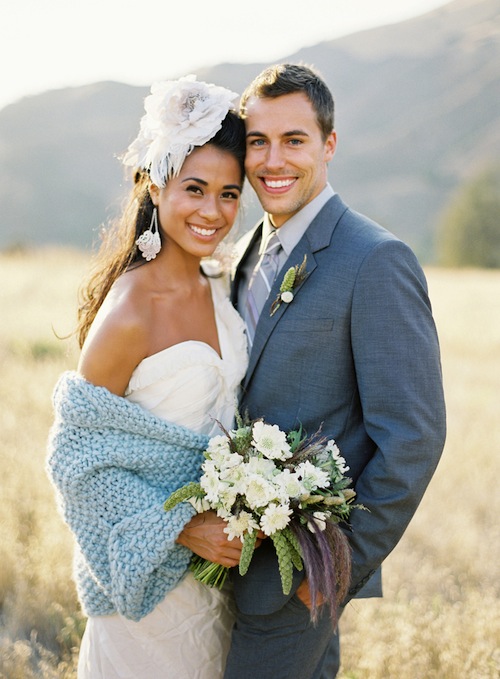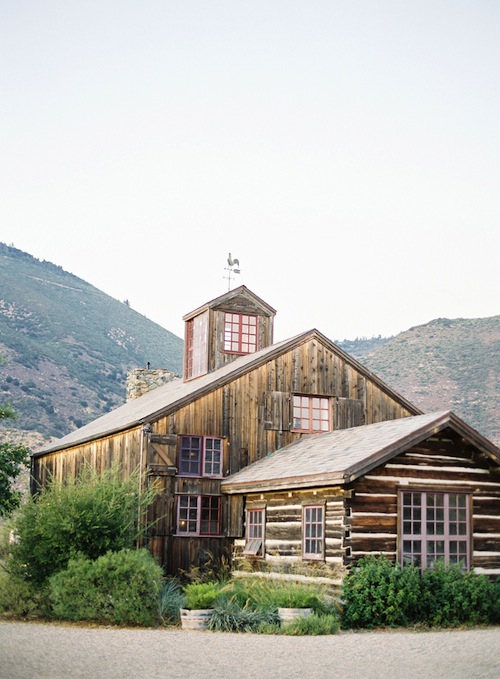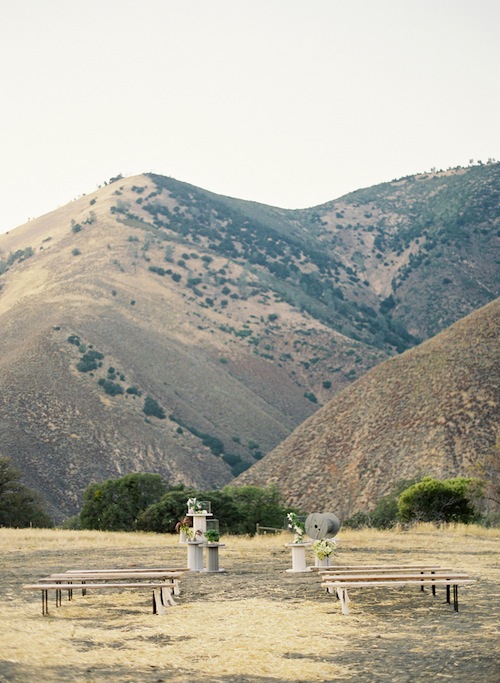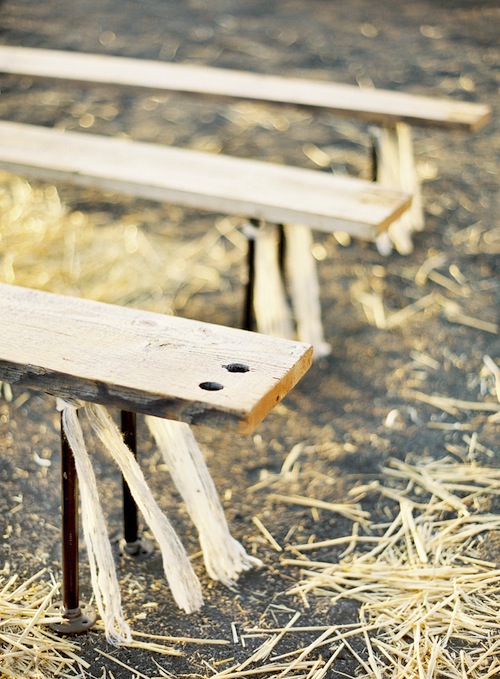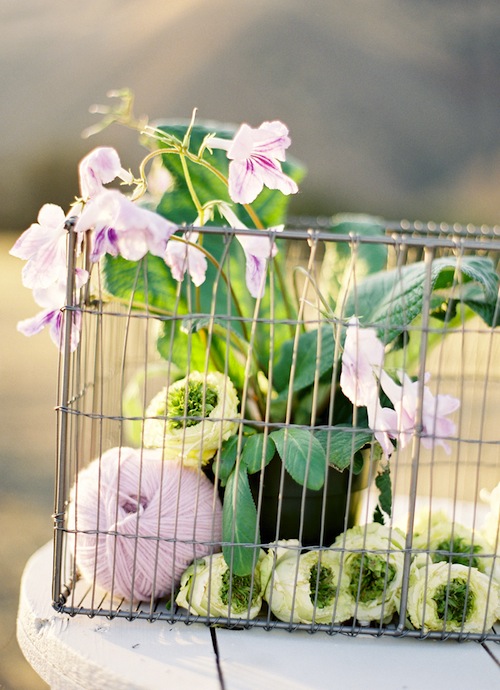 I painted these large wood spools in the color palette that Jill had put together. We wanted to do something a bit different for the altar…I think it came out beautifully!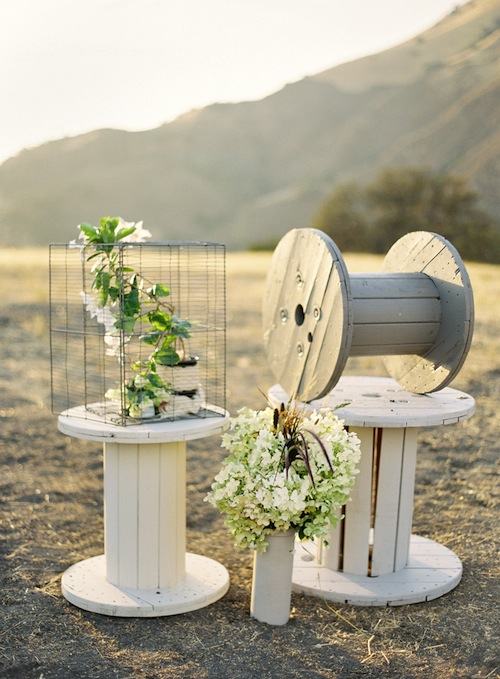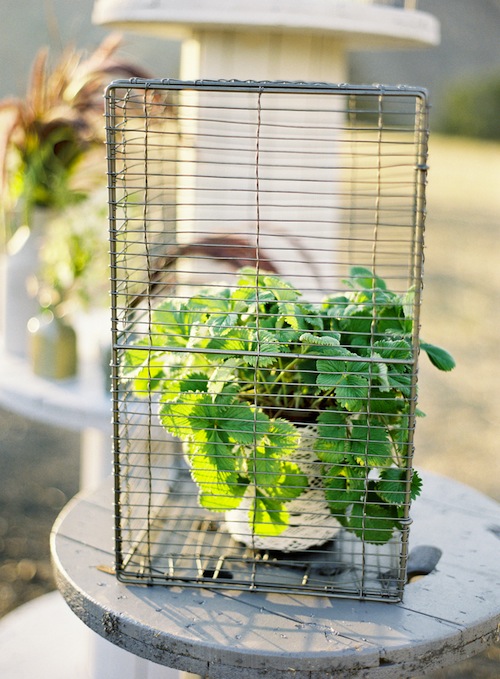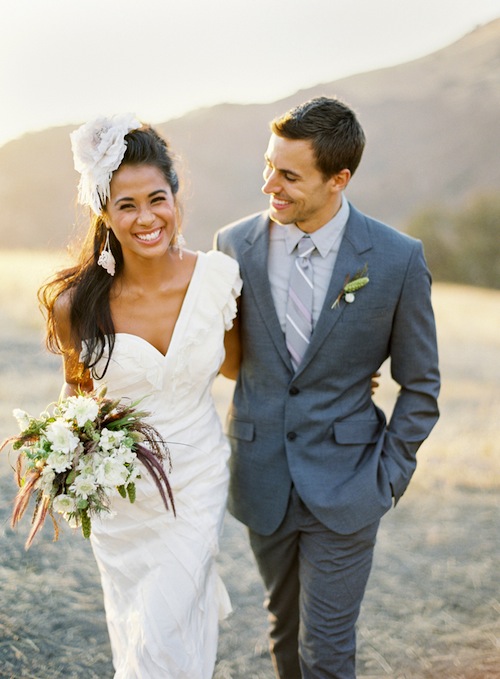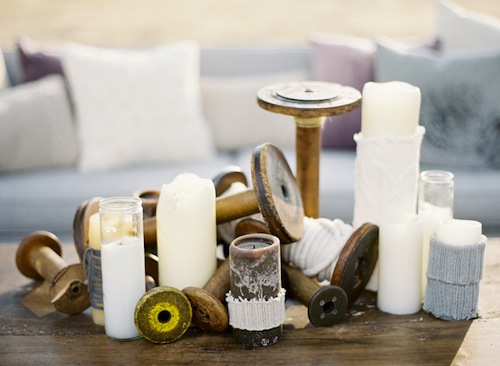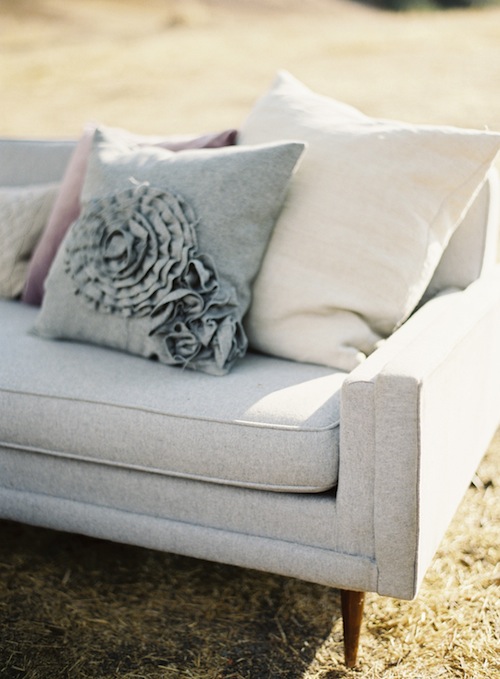 I made a few lampshades out of some sweaters I picked up at a thrift store….and wrapped some of the candles with the arms and cuffs of the sweaters :) Easy and inexpensive way to spruce up some plain candles.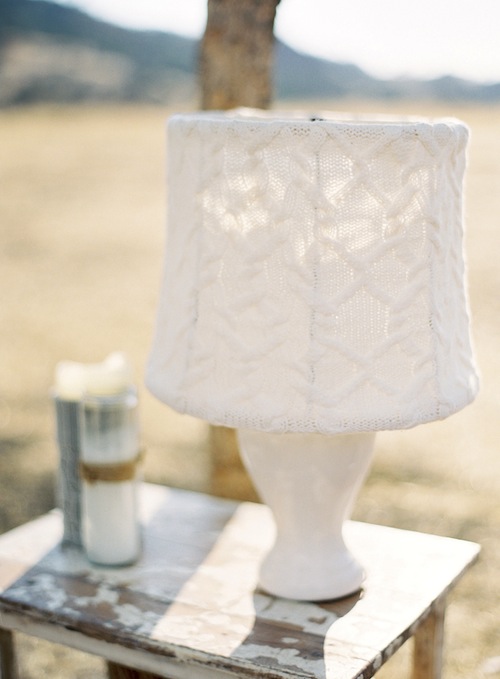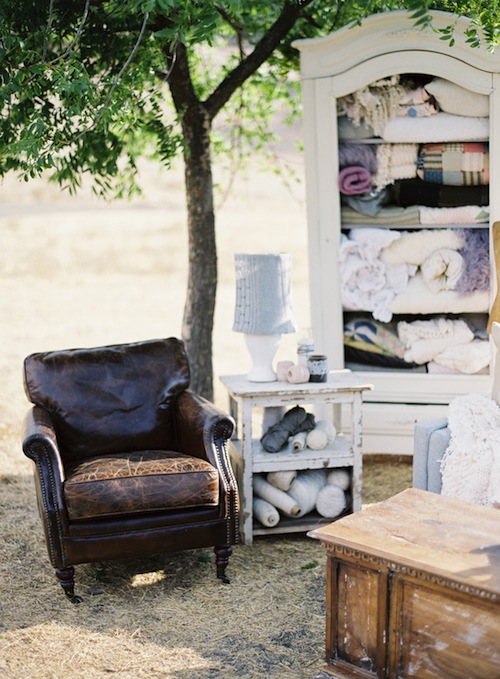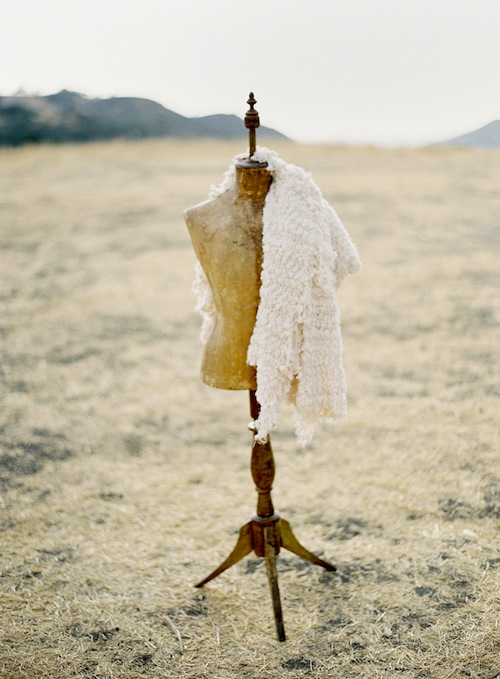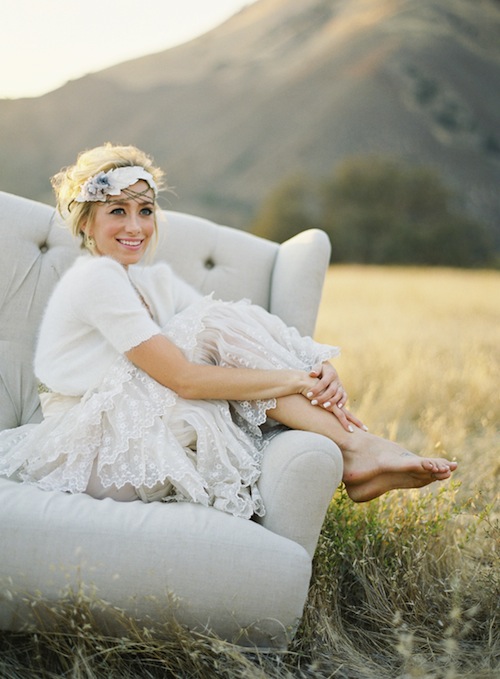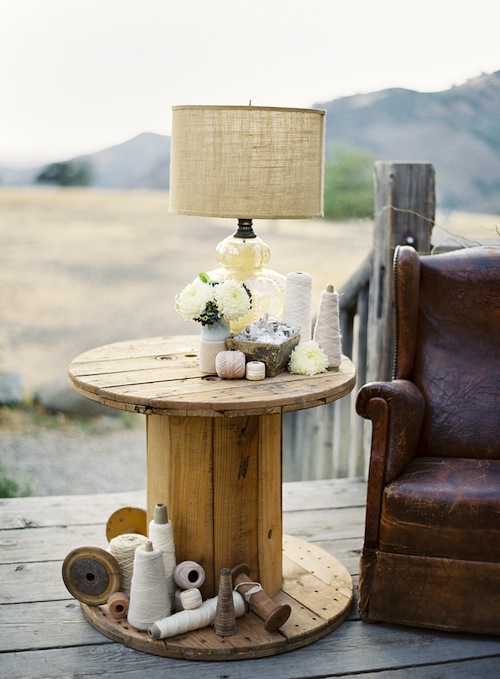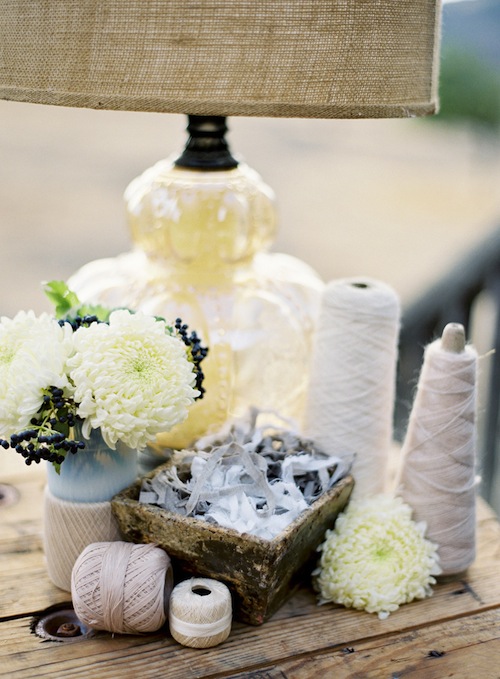 Yes, I collect old spools of yarn and thread. I LOVE them!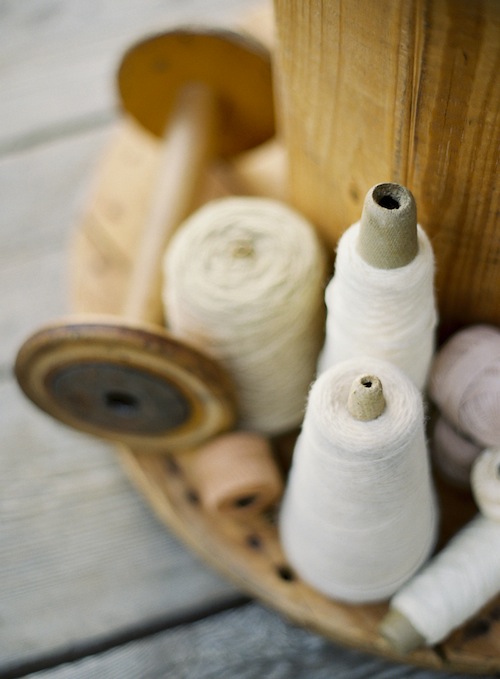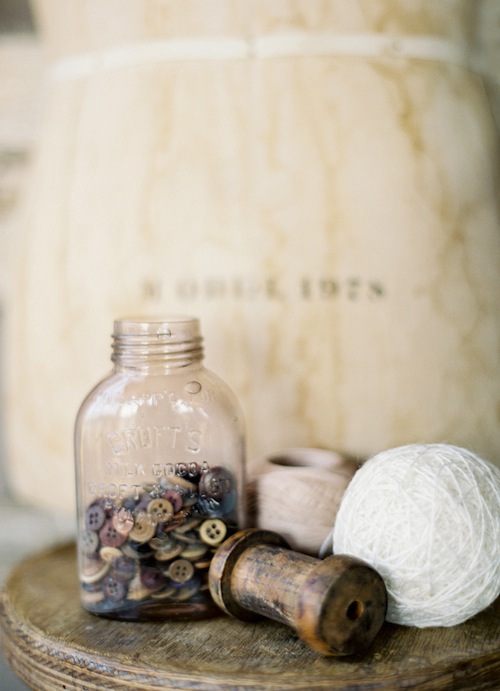 I had so much fun making these embroidery hoops with gray flannel, linen & felt with some pretty linen flowers…Combined with the industrial drafting table and stool, it is the perfect juxtaposition.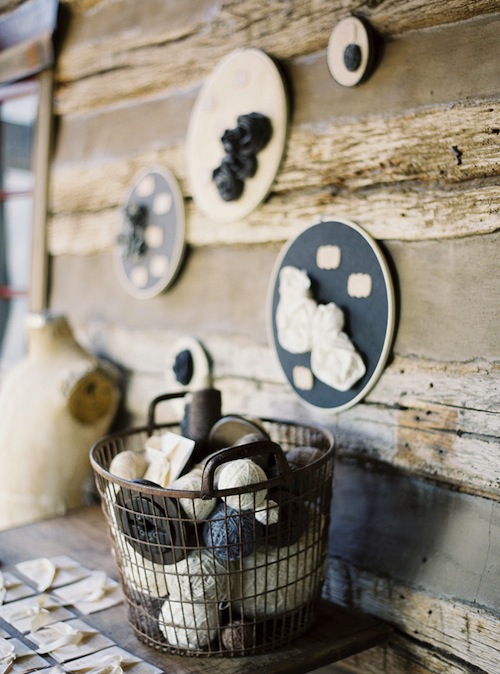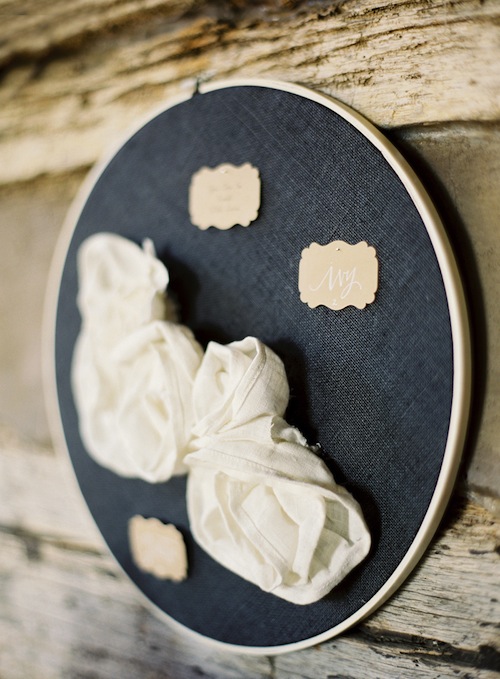 You might remember the sneak peak from a couple months ago…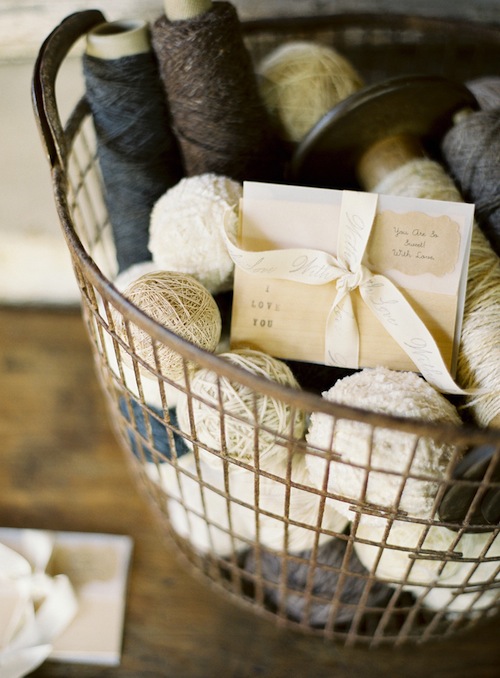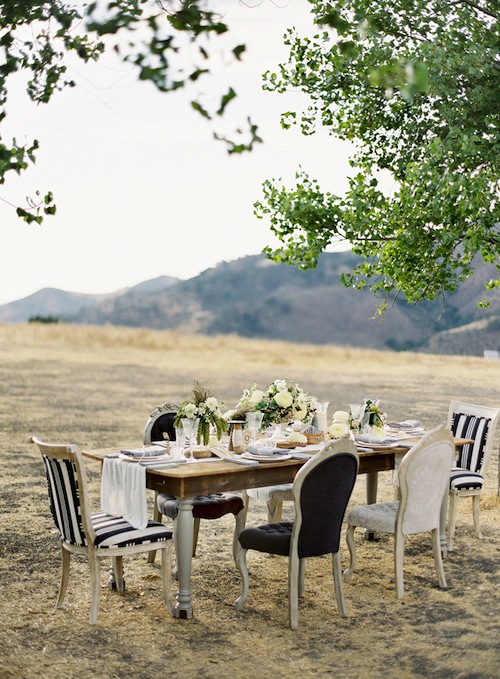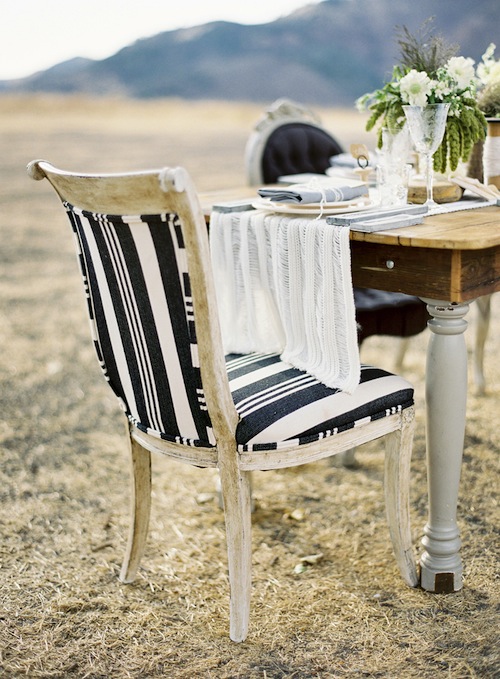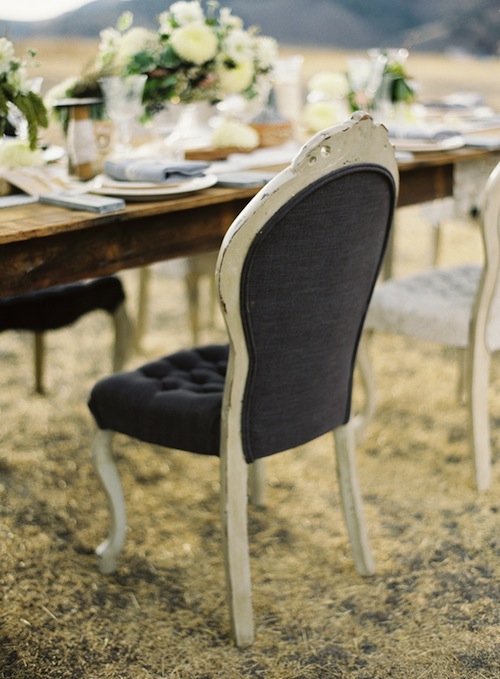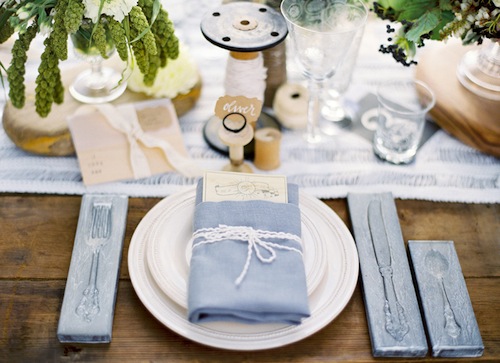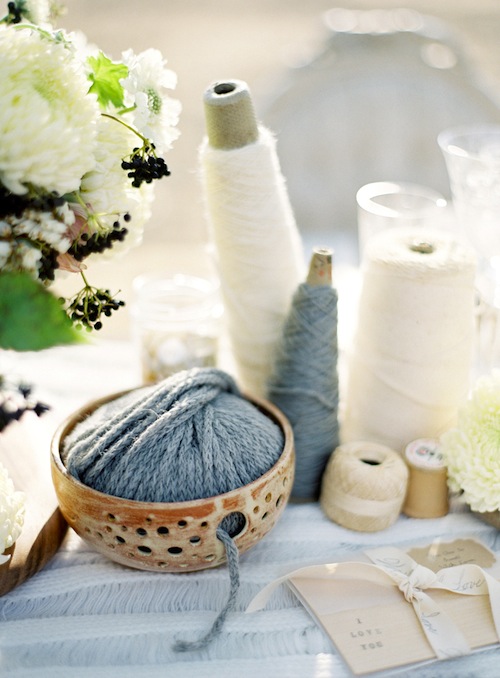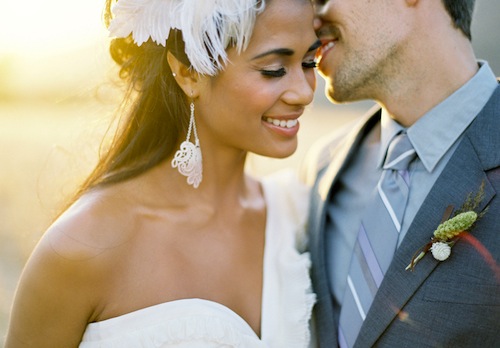 Doesn't it make you want to snuggle up with a cozy blanket and a good book? I would love to hear if you love it as much as I do?
~jeni
Found pieces: Heathrow Grey Couch,  Kendra Wingback Settee,  Granada Black Striped Chair,  Rosa Paisley Chair,  Rosa Grey Chair,  Jonathan Club Chair,  Hamilton Leather Chair,  Melinda Stool,  Marshall Reclaimed Table,  Raymond White End Table,  Cerutti Wooden Spool,  Lawrence Drafting Table,  Danni Reclaimed Industrial Bench,  Sanford Wooden Trunk,  Sunapee Dress Form,  Wolf Male Mannequin,  Beesley Spools,  and Table Lamp. And Custom pieces made just for this shoot.
Collaborators: