"Love Succulently" Real Wedding
What a joy it was to collaborate with Bianca for her wedding decor. With a theme like "Love Succulently," we knew we were in for a unique celebration. Although she has a modern-meets-vintage aesthetic, her eclectic look didn't get too muddled. Instead, the chocolate, vanilla, eggplant, and sage color scheme tied all the details together and Matt & Bianca's personalities shined through. You can read all about their inspiration and details in the feature on Style Me Pretty (and don't miss part 2 or their video by Elysium Productions).
Enjoy the images from their big day from Jasmine Star (Bianca's sister!) & Stephanie Fay.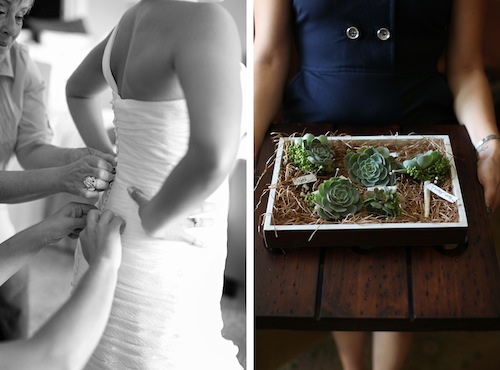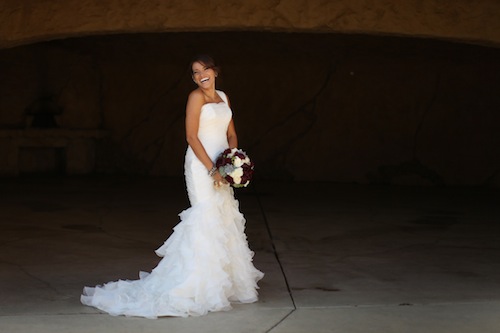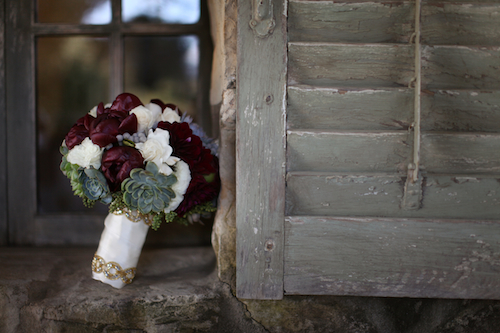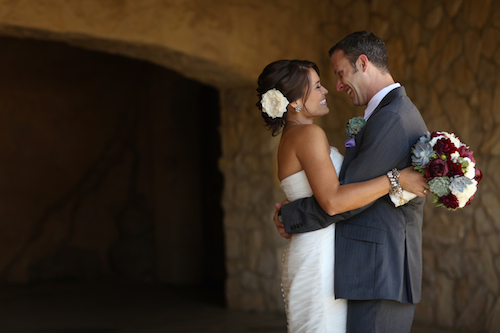 At the Sunstone Winery, guests were greeted with a old-timey beverage station (created by Angel & Anna from Events of Love & Splendor–LOVE them!) on our vintage flour bin table.<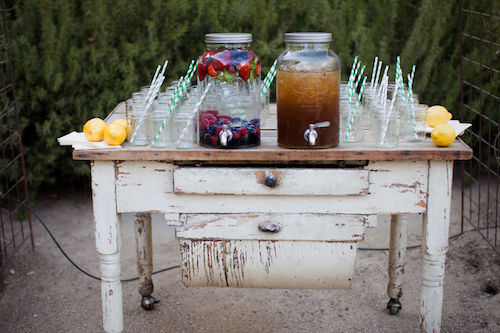 Generations of wedding photos were displayed on our long narrow black farm table.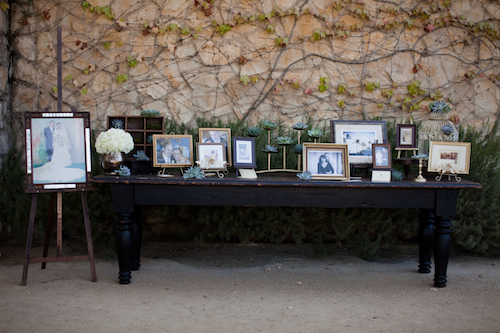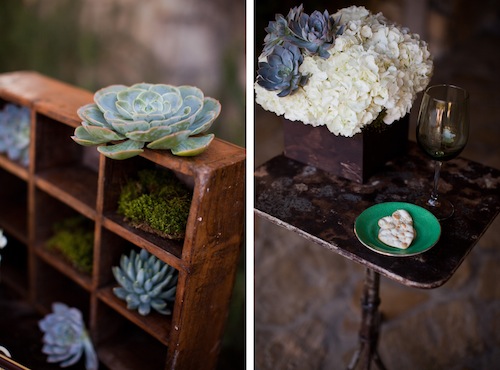 Distressed vintage church pews created the perfect setting for the intimate ceremony. Jaclyne from Heavenly Blooms designed the oodles of hydrangea & succulent-filled arrangements. Bianca provided her own carpet aisle runners to complete the space.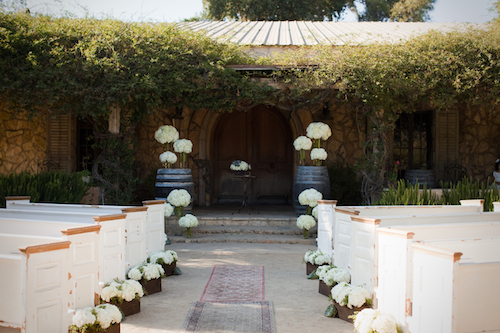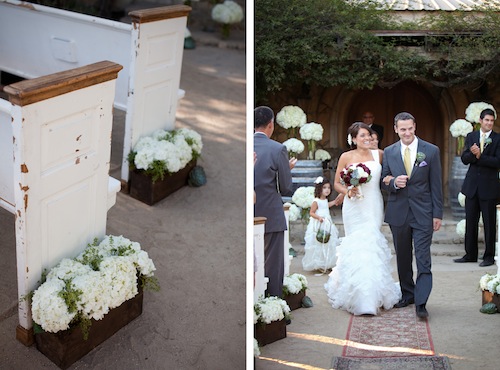 At the reception (held at Root 246), our riddling racks filled with florals introduced guests to the style of the celebration. Escort cards tucked between bottles and succulents led guests to their seats. This collaboration with Jacylne brought just right touch of old world charm to the celebration entrance.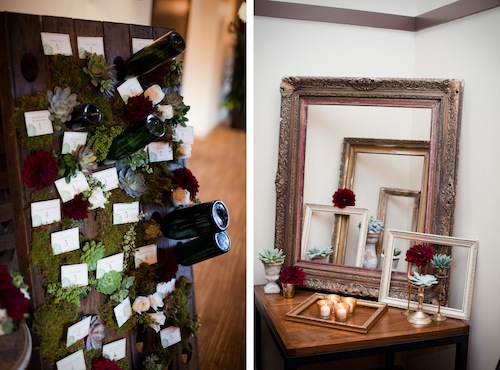 Bianca & Matt wanted an intimate but fun sweetheart table. Our distressed white table and newly-upholstered plum button-tufted chairs did the trick.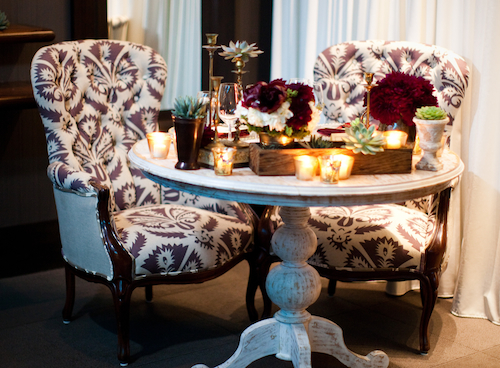 For an overflowing dessert display, we dove right in to create lifts, levels, and texture. Architectural pieces, vintage doors, gilded frames, and tarnished gold accents filled the space and made the desserts a focal point.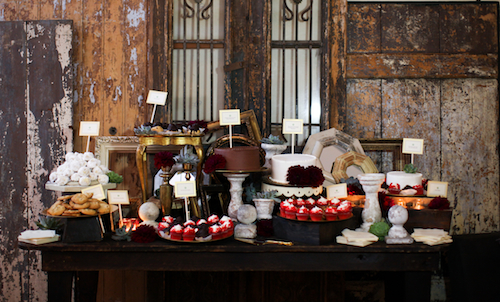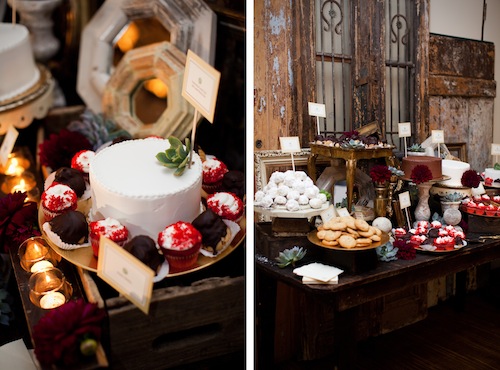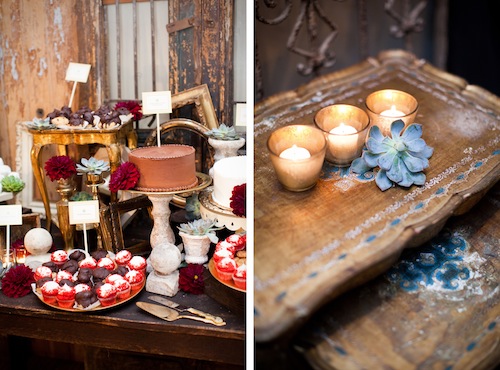 We're grateful that we had the opportunity to be a part of such a personal and intimate celebration. Thanks Bianca for sharing your vision with us and trusting us to bring it to life!
After set-up was complete, Jeni & I couldn't resist sharing our excitement in Bianca & Matt's custom photo booth.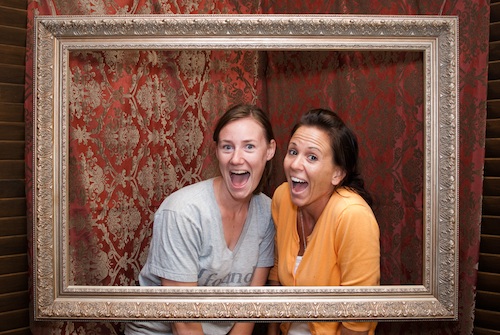 All images are courtesy of Jasmine Star & Stephanie Fay