New Arrivals: Cream & Black Grain Sack Wingbacks
Here at Found, we've always got our eyes peeled for fabulous pieces. Sometimes that means we have to look for the diamond in the rough. Tables that need an extra coat of paint, a trunk that needs a little love, chairs that could use some fresh stuffing. We're not afraid of putting in a little elbow grease, especially when we get to add some flair.
Jeni just designed these incredible wingbacks. When she found them, they were a little worse for wear but she saw something better. Old ugly chairs were transformed by upholstering them with black striped antique homespun Hungarian grain sacks. Don't you just love the fresh black and white piping too?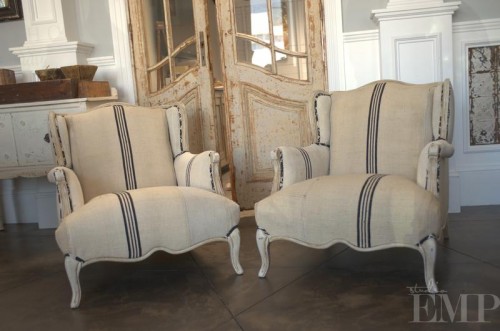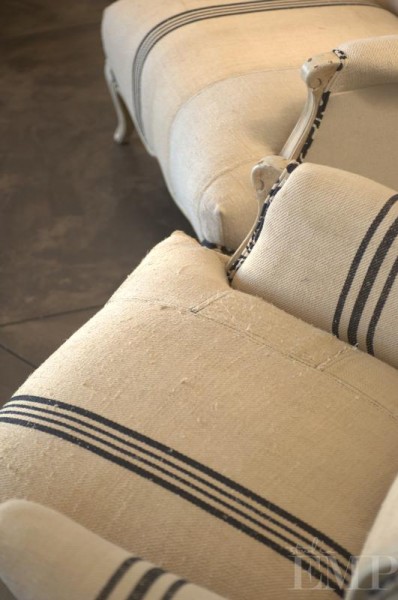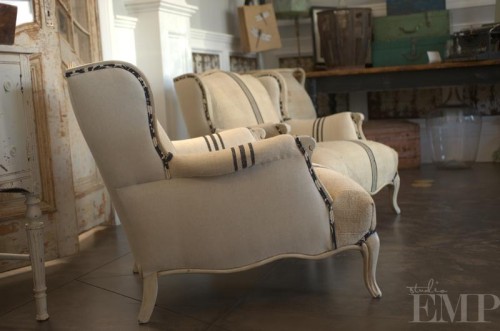 Photos courtesy of Studio EMP