New Arrivals: Distressed Leather Chairs
We're so excited about our new arrivals this week. We got this little guy and his three identical friends. Isn't he cute?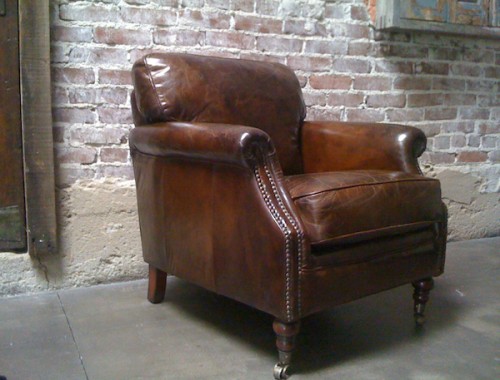 These distressed leather club chairs aren't actually vintage but we love 'em anyway. They can be the perfect addition to a seating area, hang out in pairs or make a fantastic foursome. The petite dark brown leather chairs are 28.5″ wide, 32.5″ tall, and 38″ deep.
Leave us a comment to tell us how you want to see them used in an event.