New Arrivals: Lots of Chippy Paint
This week, we have lots of new pieces to share. Most of them have something very special in common: beautifully chipping paint. We seem to gravitate towards the stuff and think you'll love it too.
This Chippy Yellow Table is perfect for a sweet display. I think it would make a pretty ceremony altar. Don't you?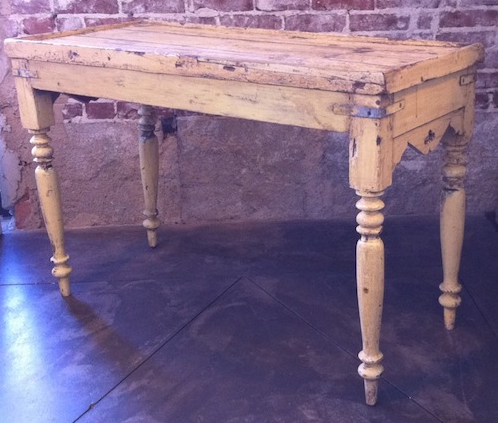 19.75″ deep by 44″ wide by 29.25″ tall
Our new Grey Chippy Side Tables are the perfect addition to a rustic vintage lounge area. With their extra shelves, they can hold even more goodness underneath.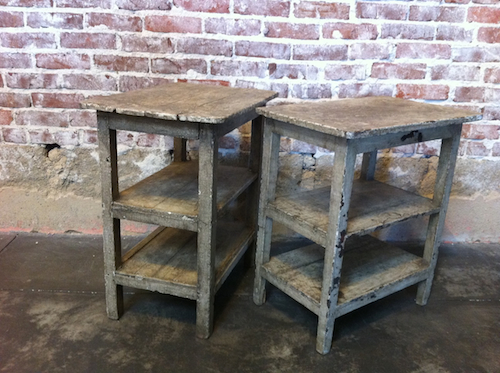 14.5″ wide by 22″ deep by 25″ tall
I can just see this chippy blue shelf with pictures of a bride & groom throughout their relationship. And the blue metal chair can fit right in to our growing collection of mismatched chairs.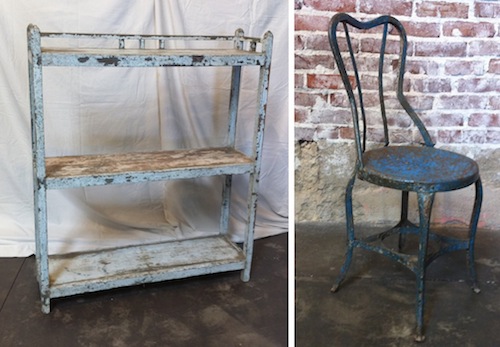 Shelf: 40″ wide by 11.5″ deep by 48″ tall
Chair: 17″ wide by 14.5″ deep by 35.5″ tall
Our blue school desk can open just like your elementary school days but this time it can display a sign-in book, love notes, or gather gifts from your guests.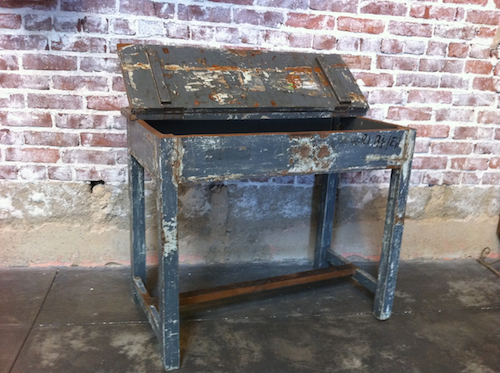 18.5″ deep by 35.5″ wide by 28.5″ tall
These distressed black tone coffee tables can complete just the right seating area. The round one is ready for an intimate grouping and the long one is waiting to make a big bold statement.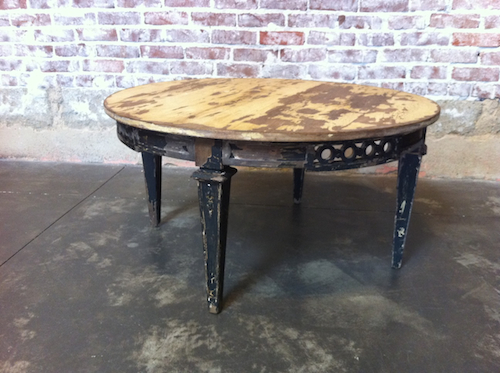 37.25″ diameter, 19″ tall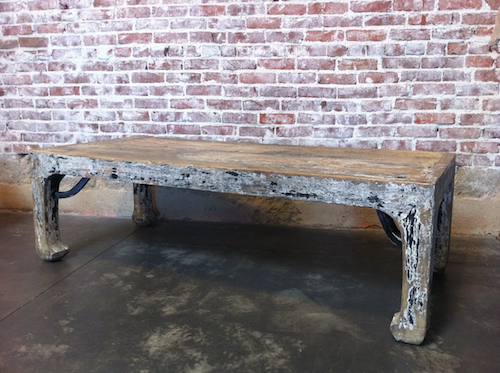 66″ long by 29″ wide by 20.25″ tall
Yummy wire-back chairs add a little French flair to a table or outdoor seating area. We have six.