Just wanted to share some of my newest finds. I have more to add, which I will share soon….but I can't ask my hubby to take photos everytime I buy something….He would never get any of his own work done!
These chairs (yes there are two of them) are perfect for a splash of color….LOVE!!!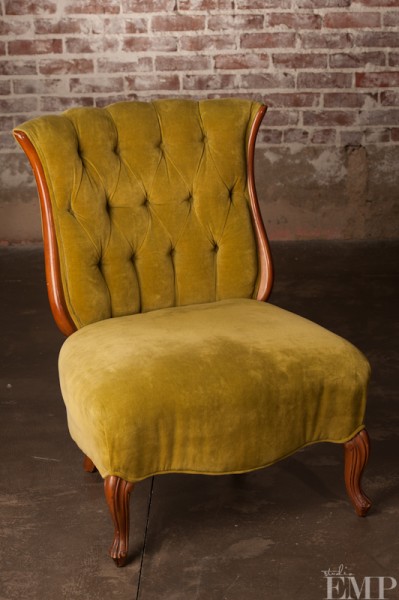 Perfect display piece for sweets, favors, place cards…anything your creative mind can think of…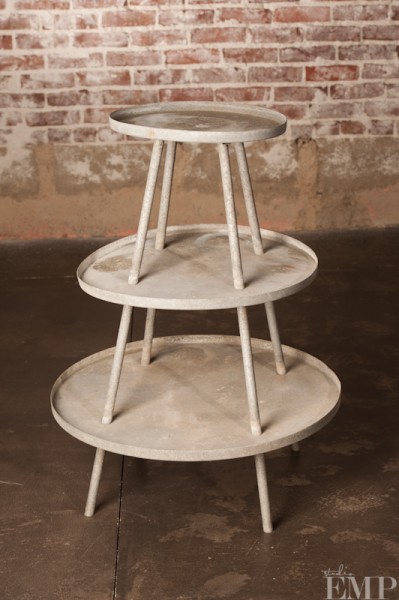 I found this box of cut quilt pieces at a garage sale. There are hundreds of them in this tin can and I immediately fell in love. I am enthralled with the idea of someone spending hours cutting fabric into these tiny pieces and for them to just sit in a box for eternity would be scandalous. I would love to have the time to sit and sew all of them all together, but lets be real, I'm lucky if my hair is completely dry as I run out the door in the morning to get the kids to school on time. So, I had another idea…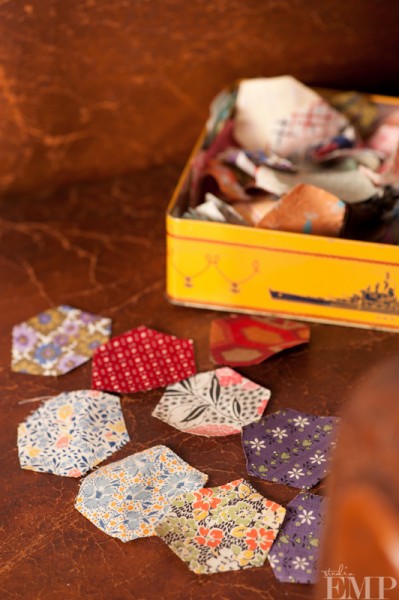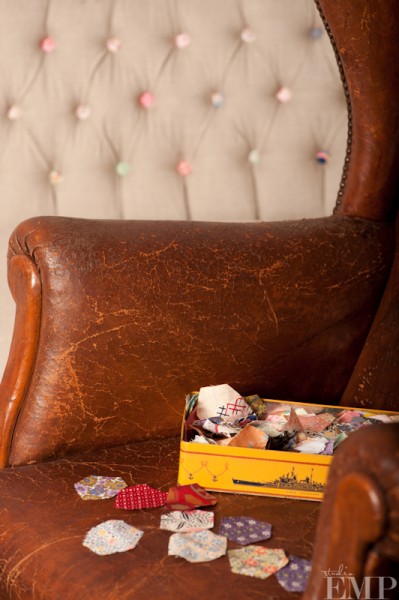 button tufting….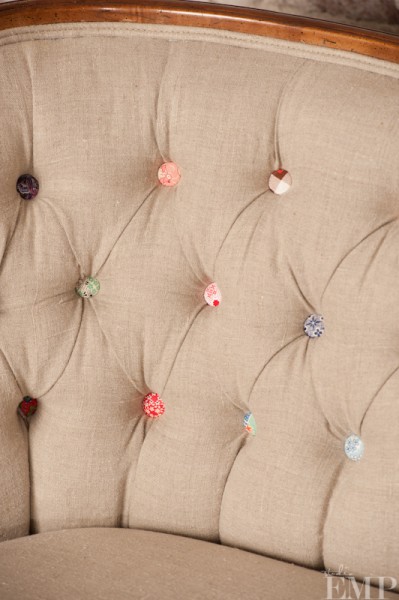 And the final product….what do you think?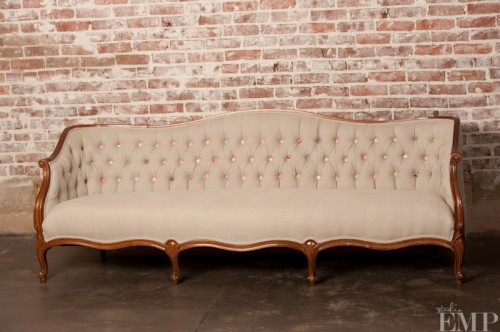 And my new favorite leather chair. Isn't she pretty?  I wish I knew the history of where it had been, who sat in it & most importantly,  how was someone able to part with it? If only all my pieces came with a printout of the life that it had lived I would be so happy. For this chair I have come up with my own story.  I picture a rugged old cowboy relaxing every night with his pipe winding down from a rough day of driving cattle. Boots kicked off to the side, hat tipped over his eyes….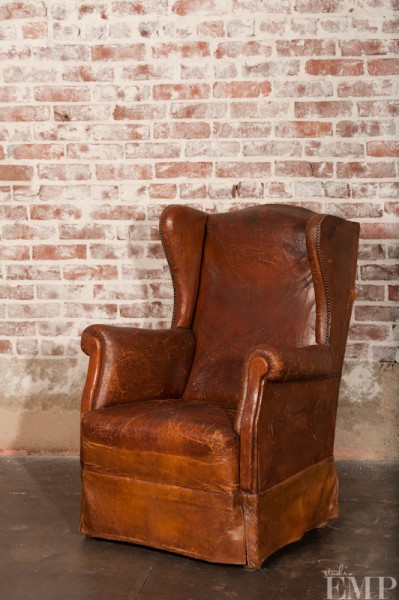 And thank you Jessica Claire for selling me this beautiful set of drawers from your wedding. I am in love. I will do you proud!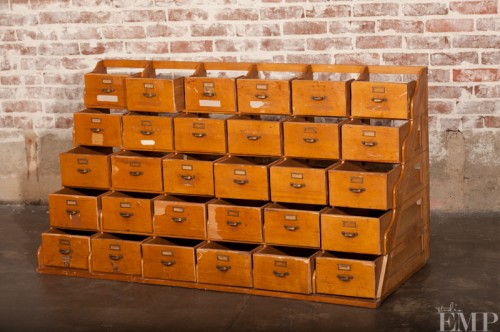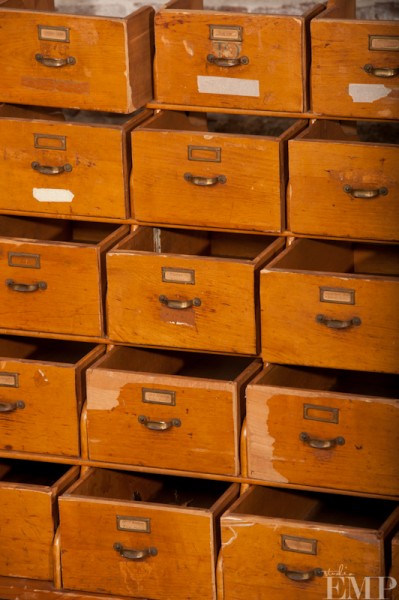 oh….and the beautiful trunk that also sat present at Jessica's wedding.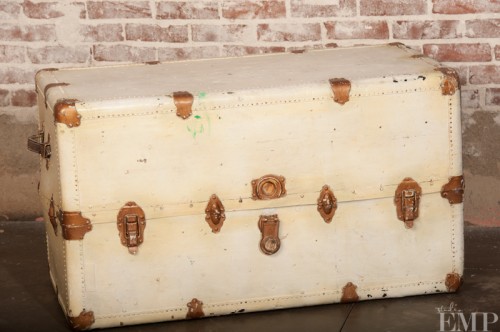 This is my third trunk like this. I have a red and black one as well, & they are ridiculously heavy! It is hard to believe that people used to travel with these. Seriously. Insane.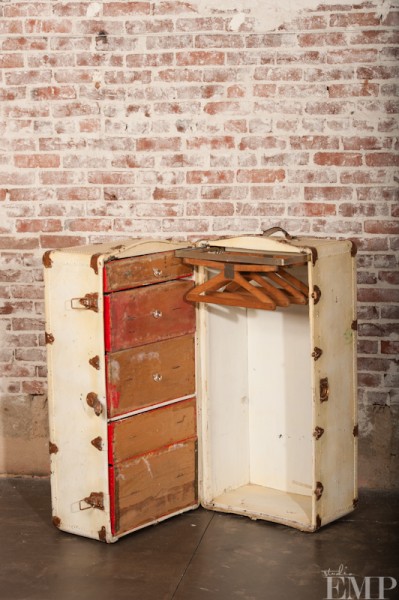 I don't know quite what to call this, but I think it is adorable, and it has chippy paint. What more could you ask for?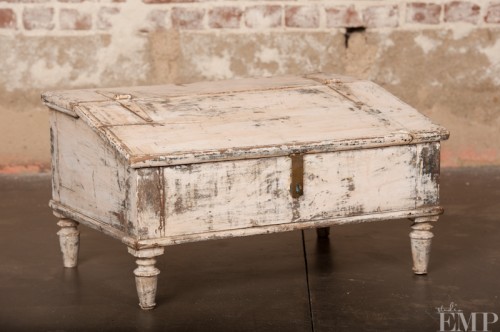 And the lid lifts up to reveal the little cubbies inside. So many possibilities…..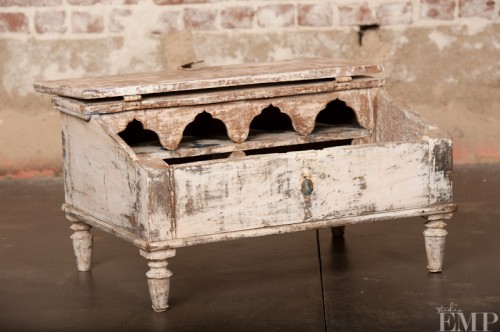 No explanation necessary….it's just cool. I think anyway.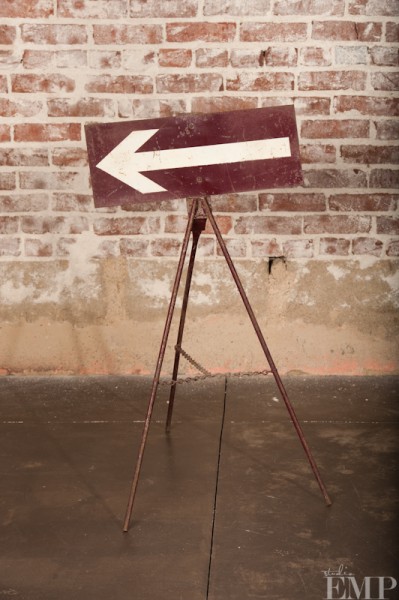 Promise to share more soon….
~jeni