Pink & Fig Photo Shoot with Grey Likes Weddings
Today, Snippet & Ink featured this pink and fig faux wedding that we styled with Summer from Grey Likes Weddings. What a privilege to be part of this rustic industrial wedding inspiration at Keys Creek Lavender Farm outside of Escondido, California. The fig & plum color palette added drama to this vintagey scene with British route signs, a metal-topped industrial tablescape, and wire mesh accents.
Enjoy the images and be sure to check out Snippet & Ink and Grey Likes Weddings for more pics and details.
The ceremony area was set with our vintage route signs from British trolley cars.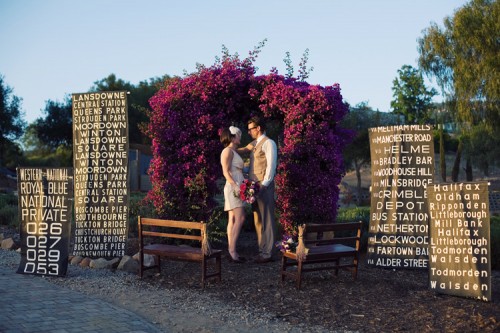 Wire mesh baskets and bins held bouquets, pillows, and other accents throughout the day.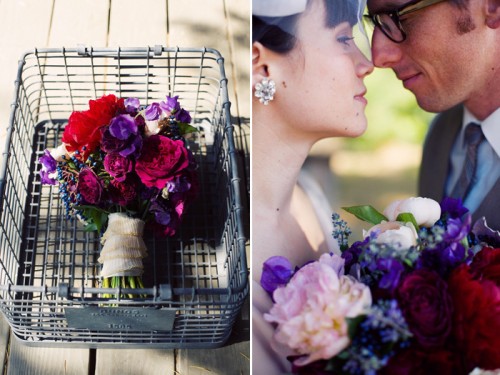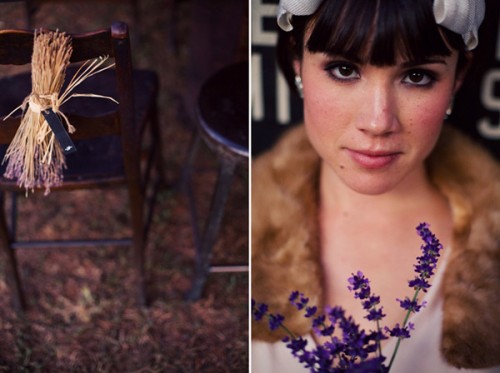 Every boutonniere looks better on a chipped vintage frame.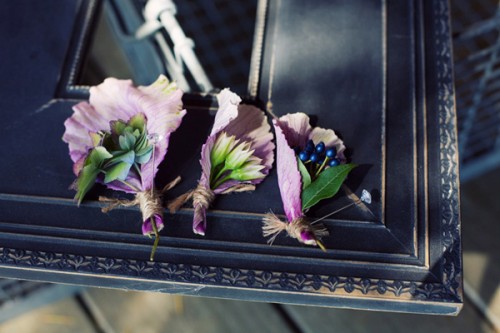 The bride and groom played around with industrial metal letters.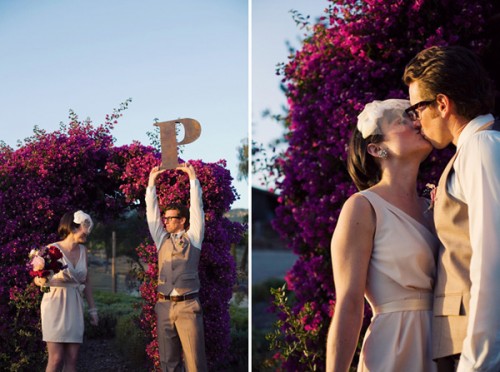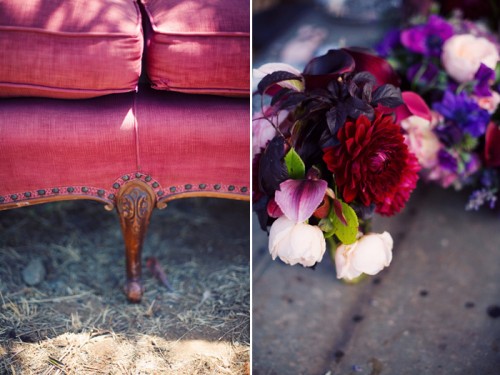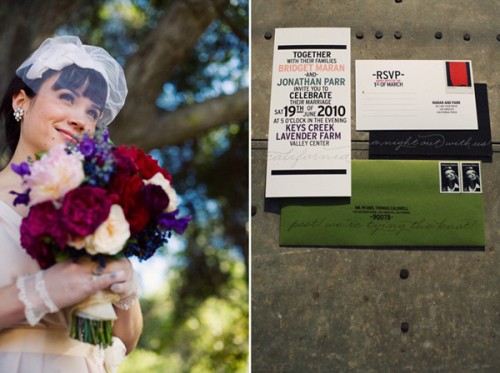 Don't you love this spotlight with the vintage red couch. We actually recently gave the couch a facelift but it still has the fantastic charm, now just with new comfier cushions.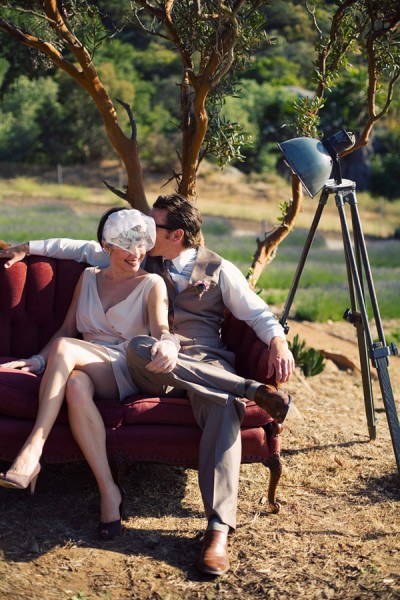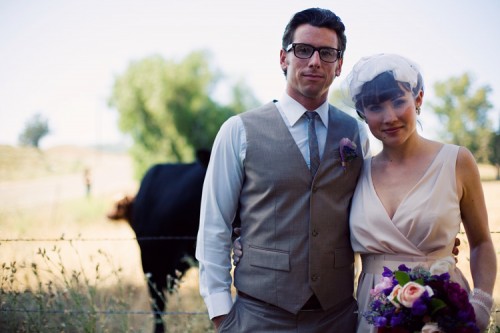 The route signs also acted as a backdrop for the metal-topped table and added to the industrial vibe along with the conveyor-belt-turned-light-fixture.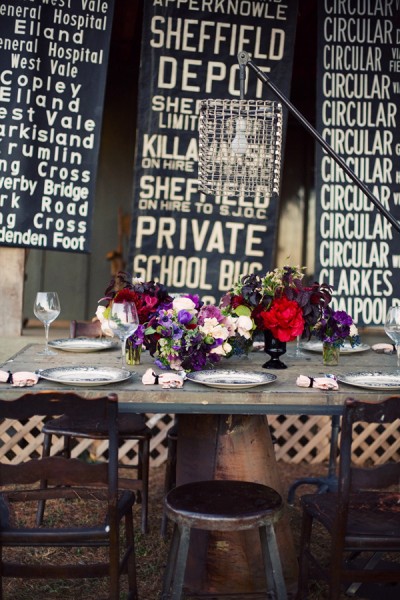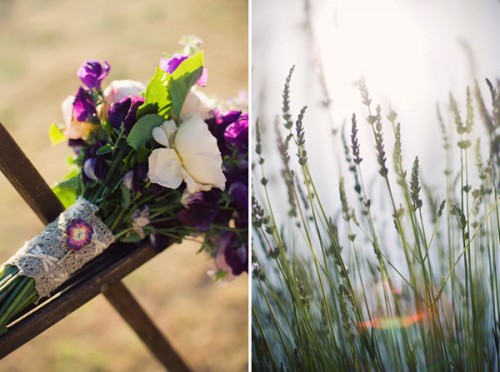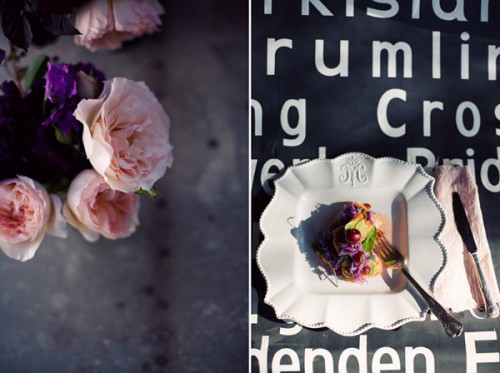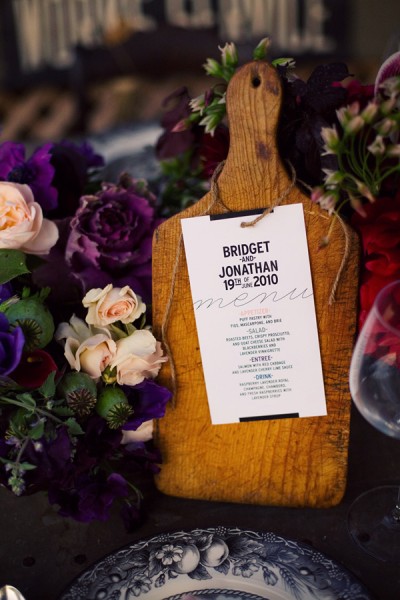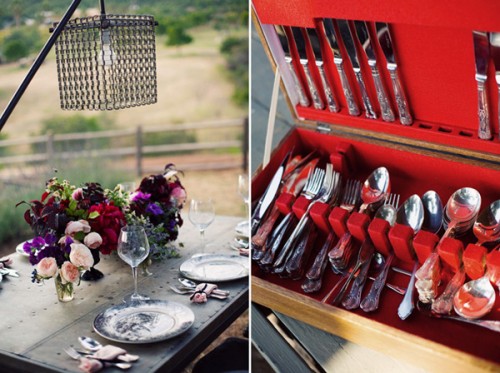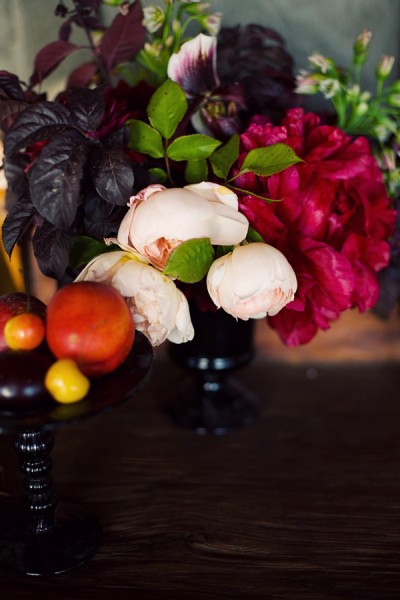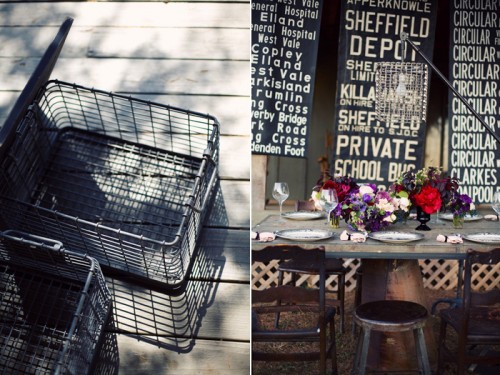 Our red iron table was the perfect pedestal for this fruit-ladden cake.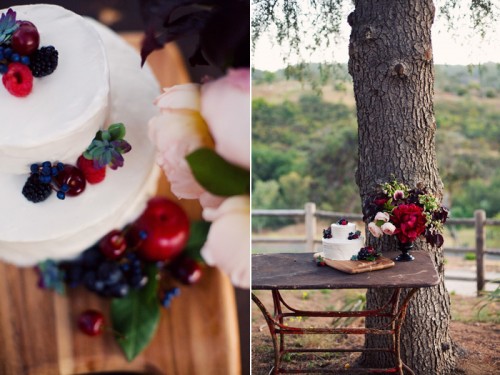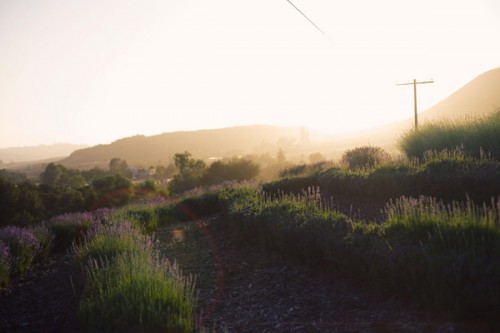 What a pleasure to work with these stellar professionals for this faux wedding!
Styling & Design by Summer Watkins, Grey Likes Weddings
Photography by Bonnie Tsang
Floral design: Kate Holt, Flowerwild
Food styling: Chef Kate McAloon
Stationery: Peggy Wong, Blue Pool Road
Furniture Rentals & Styling by Jeni Maus, Found Vintage Rentals