Rehearsal Dinner…Shakespeare in Love
We put this event/shoot together in the fall of 2010 and I still love it just as much as when we first started conceptualizing it. Here's a short video to get started….
Found from Crescent Bay Films on Vimeo.
 As told on Style Me Pretty: 
Join us as we tell a tale of romantic meets bohemian. Set amidst the gardens of a 1924 mansion, the inspiration for this rehearsal dinner photo shoot (conceptualized by LVL Wedding & Events, Found Rentals, Inviting Occasion, and Hitching Post PR) incorporated a love for reading and for writing. Think, a la Shakespeare.
Create a place for guests to feel comfortable, like an inviting living room. Conversations will grow beneath these gold chandeliers and around the refurbished red velvet wingback chairs, gold armchairs with grain sack upholstery and rolled arm couches. Vintage books, glass candles embraced in novel pages, antique picture frames, worn-in leather luggage, and oversized pillar candles dotted with champagne cork flowers and strung wine corks adorn the mantel while a cascade of book pages and roses flow out of the fireplace.
Design a warm and welcoming dinner atmosphere where guests can eat, drink and be merry. The goal is to have the evening less formal and save more intricate designs for the following night, while still setting the mood and keeping with the feel of the weekend. A weathered cupboard door announces the oversized menu, replacing traditional individual menu cards. You and your love can take your seats in a navy blue wingback settee at the head of the table underneath the pergola. Iron and wood architectural doors designed with hanging books that spell out a love sonnet frame the backdrop for the picture perfect event. Centerpieces were created using a Remington typewriter, deconstructed books and pages, feathers, glass orbs and a variety of Roses, Hanging Amaranthus, Poppy and Scabiosa pods, Magnolia leaves, Dinner Plate and Pom Pom Dahlias, and berries. Family and friends gather on assorted antique wooden chairs around the grey farm table where they feast under the stars served family-style on bronze and pewter pieces.
Gathering guests in an intimate, less formal environment allows them to get to know each other and connect so that when the wedding day comes, the ice is broken and they can get down to business – celebrating you and your love.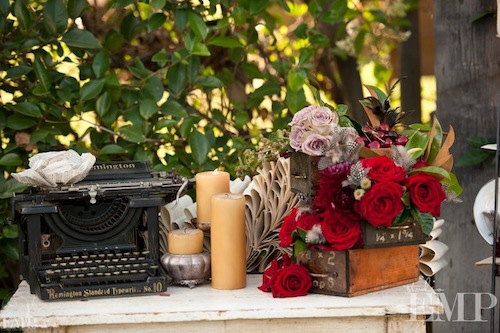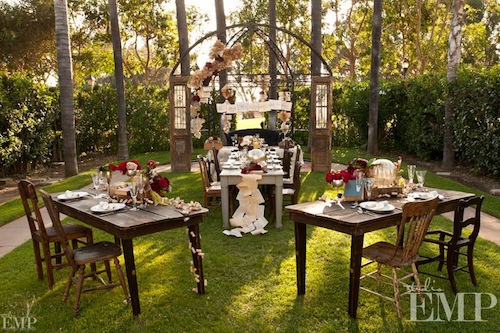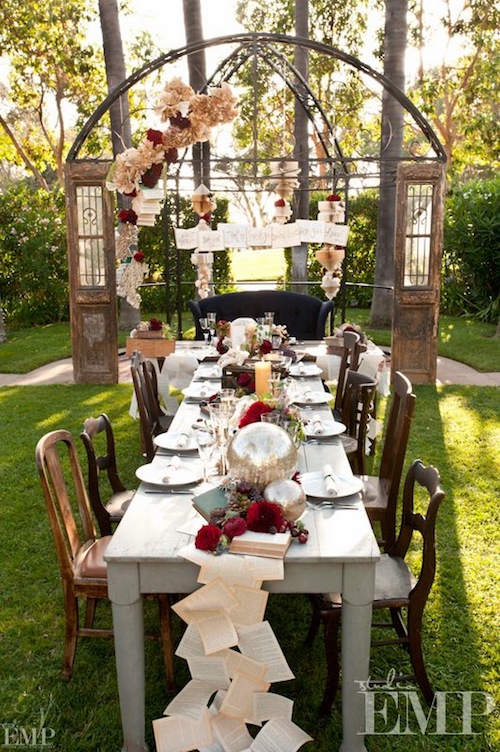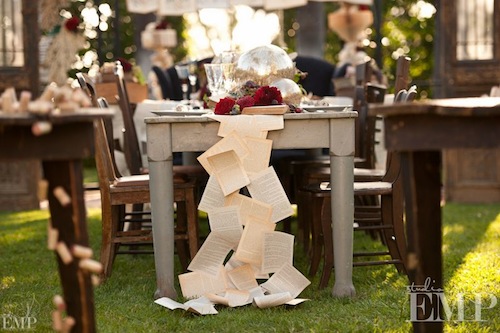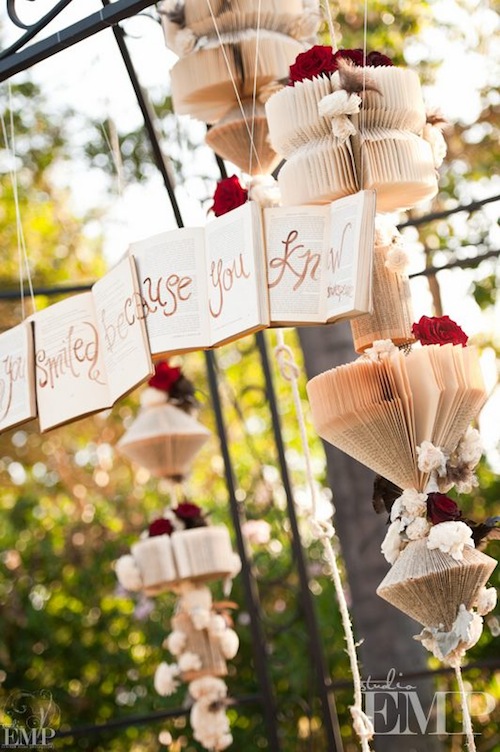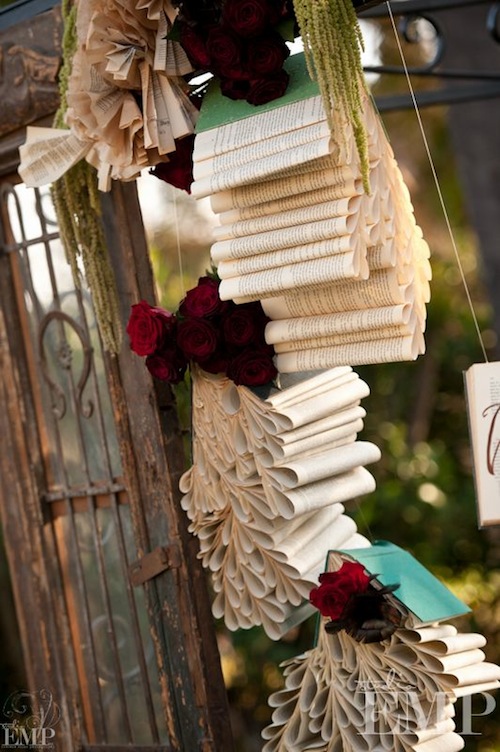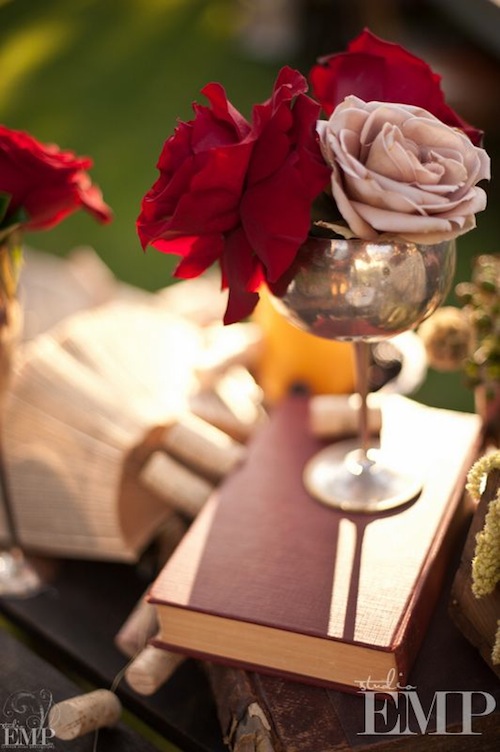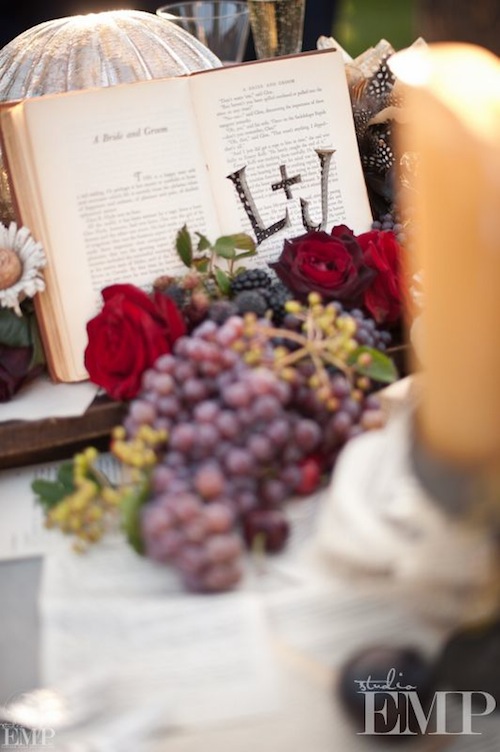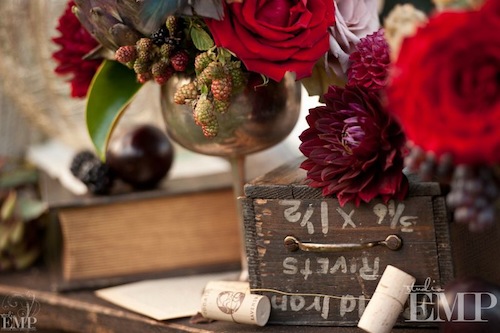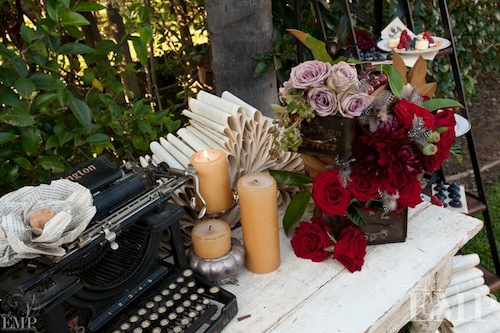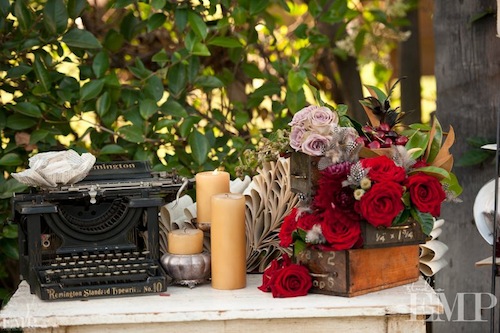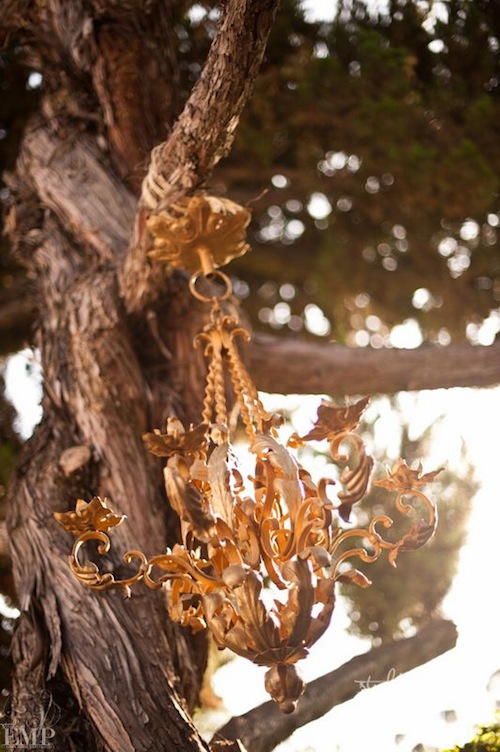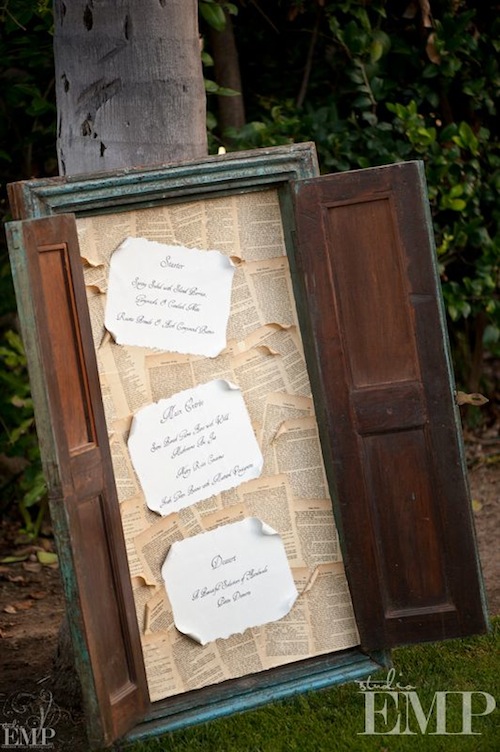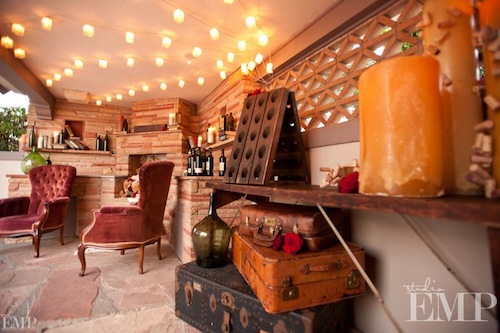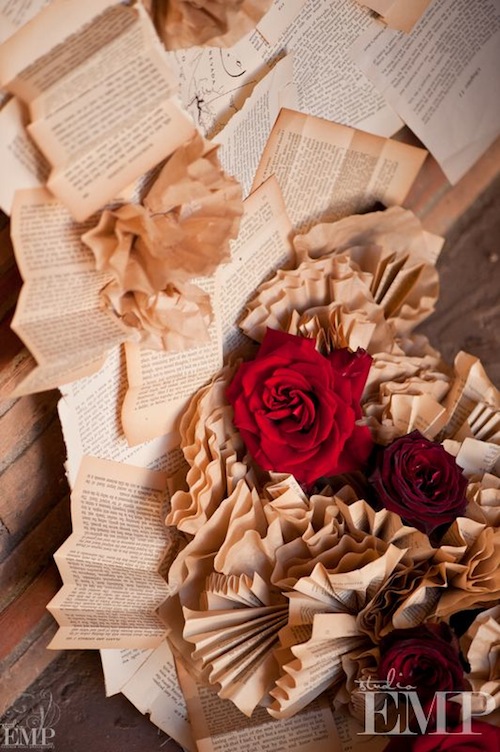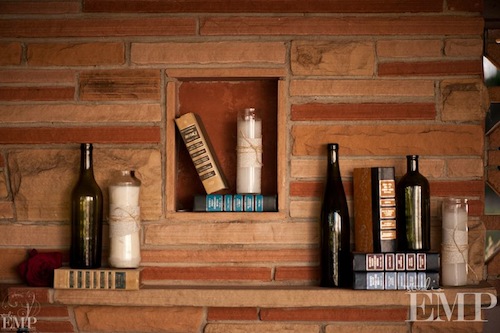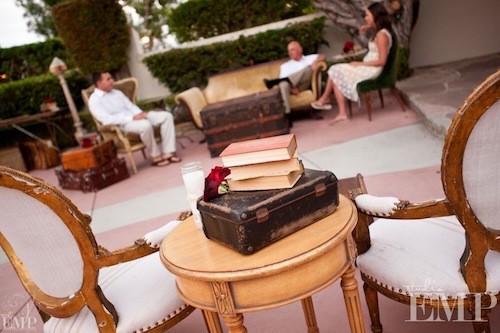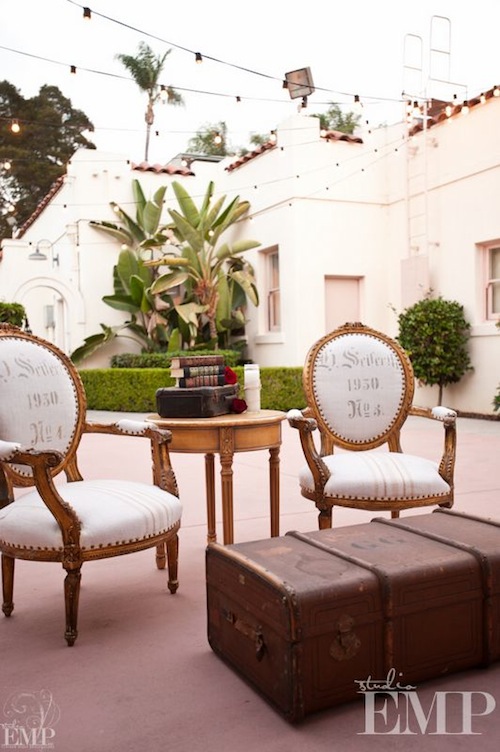 Check out more pictures on Style Me Pretty!
~jeni
Found pieces used: Ingalls Grey Table,  Frederick Brown Chair, Jones Wooden Chair, Hanson Brown Chair, Hobbes Wooden Chair, Laura God Candelabra, Louis Gold Chair, Pedersen Gold Couch, Vintage Books, Schubert Blue Settee, Green Fortune Teller Chair, Syracuse Teal Doors, Bannerton Wooden Doors, Clevenger White Table, Coolidge Farm Table, Queen Mary Green Chair, Langley Letter "N", Tuttle Wooden Letterpress, Remington Typewriter 
Collaborators: