Sew in Love with Utterly Engaged
If you haven't yet seen the Sew in Love feature in Utterly Engaged's latest issue, you should. We're excited to share the inspiration that we found as we collaborated on this wedding dress-centric project.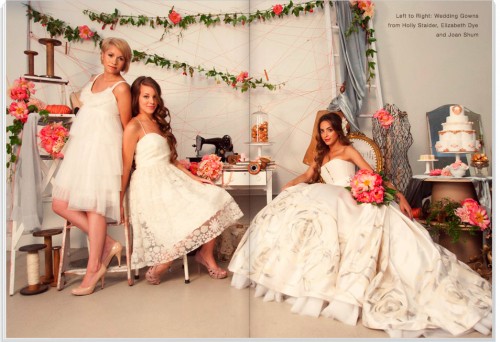 When the UE girls said "sew", Jeni's mind immediately started reeling with mannequins, vintage sewing tables, and notions galore. She loves anything having to do with fabric (that's probably why she's constantly reupholstering things) and this photo shoot was right up her alley. Bolts of fabric, dollies, vintage spools, clothespins, and a glamorous vanity vignette resulted.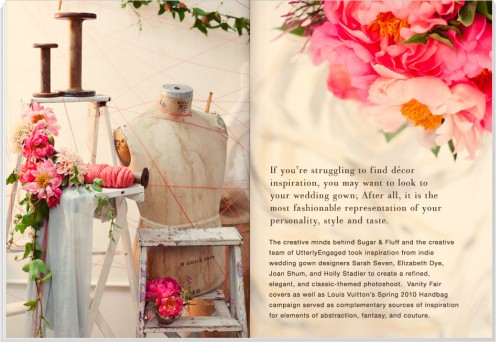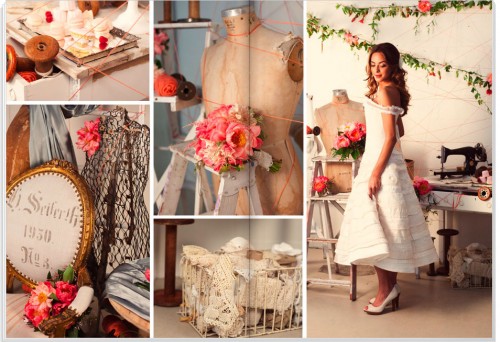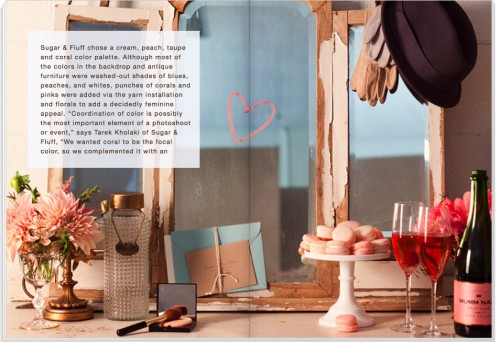 The white ladders and sewing machine tables provided a crisp clean backdrop for this fashion-focused photo shoot. The gold touches in the chandeliers and King Louis chairs added the chic accents this Vanity Fair-inspired shoot required.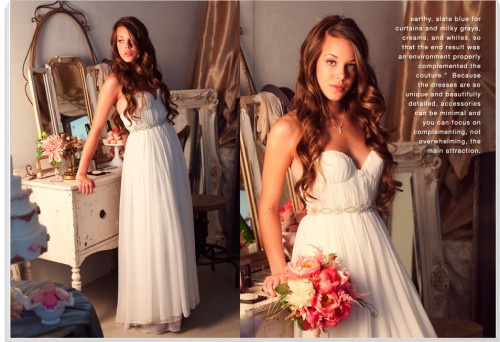 Aren't the florals from JL Designs striking? And we just love the gorgeous cake from Sweet & Saucy Shop. They both rocked the old-meets-new vibe.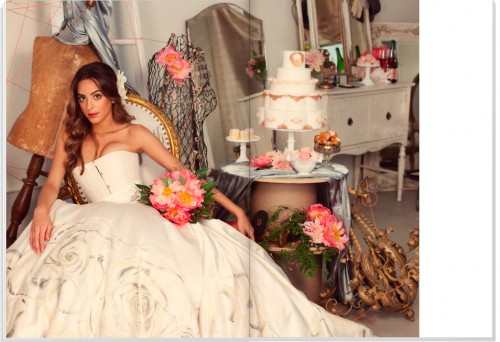 Don't miss the full feature in Utterly Engaged.
Photography by Paula Luna
Floral Design by JL Designs
Cake & Desserts by Sweet & Saucy Shop
Prop & Furniture from Found Vintage Rentals
Environment Styling by Jeni Maus of Found Vintage Rentals
Painted Paper Bouquets by Monumental Designs
Art Direction by Lucia of Dl/sh Design
Art Direction & Stylist by Sugar & Fluff
Feature Written by Alison Zamora
Makeup and Hair by Fiore Beauty