I am so excited to share the pictures from Unveiled LA with you all. I was honored that Larrissa from Inviting Occassion and Jaime from 24 Carrots asked me to be a part of their amazing space. Larrissa is one of the most talented people I have ever met, and I am lucky to be associated with any project she is involved in! She told me her vision (which was turned into the collateral below in the first picture), and I think (hope) it turned out to be everything she was hoping for.
Although we were super bummed on Sunday when the decision had to be made to move the event to Monday night due to the rain, it was definitely a blessing in disguise. I must say, staring at the sky for 5 hours on Sunday morning hoping desperately that the rain would subside, was worth the beautiful sunny skies that we were blessed with on Monday.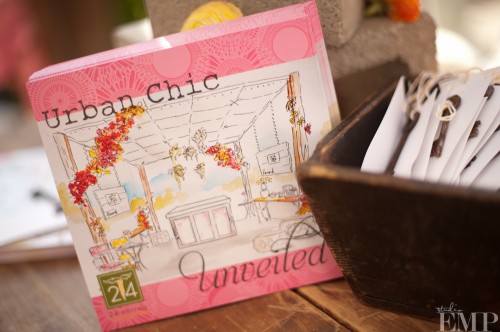 I asked my amazing hubby to help with this project…..Shocking, I know! It's not my fault that he is so talented!!! We basically wanted to cover up the entire metal frame that defined our space so Joel built these posts out of reclaimed wood which we put around the metal poles. I had my amazing seamstress Trish, from Cottage by Design sew this amazing Canopy cover….basket weave style! It looks simple, but let me tell you, there is a lot of detail and, hours of labor poured into this beauty. She, once again, surpassed my expectations! It turned out exactly like what we were hoping for! Both of these pieces will be added to the inventory to be used as a huppah, or any other canopy needed to add a little something special.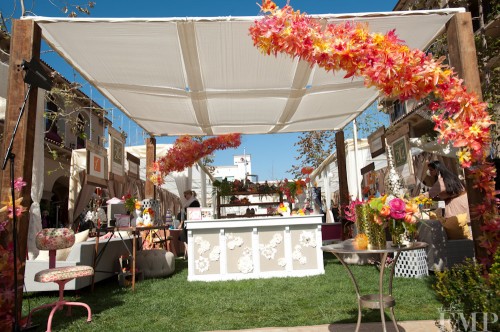 My hubby made these amazing frames out of reclaimed wood for the signs that 24 carrots had made for us. I am in love with how they turned out. Chippy paint=happiness!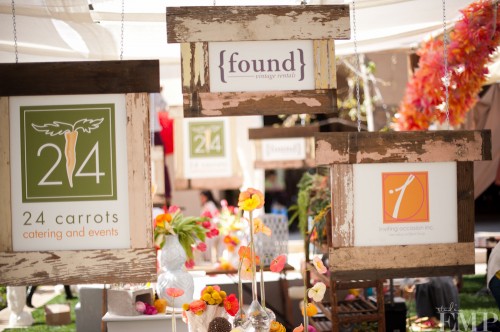 I am always in awe of how Larissa chooses the most beautiful flowers, and places them so perfectly and naturally. Beautiful!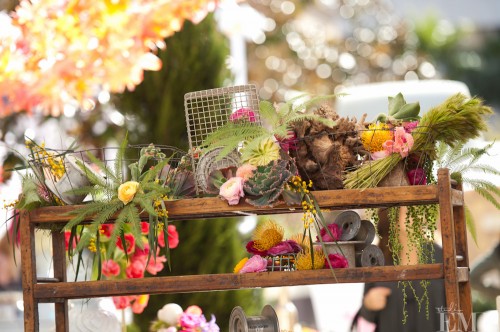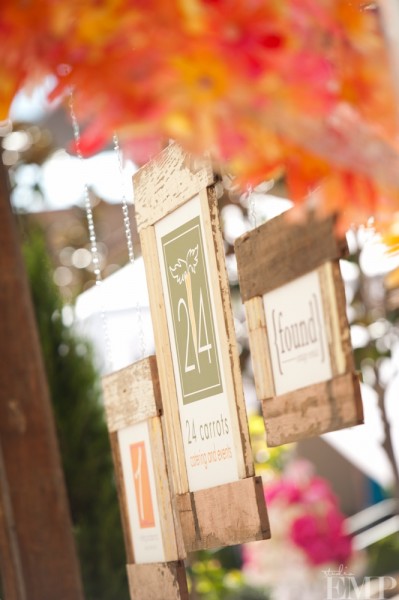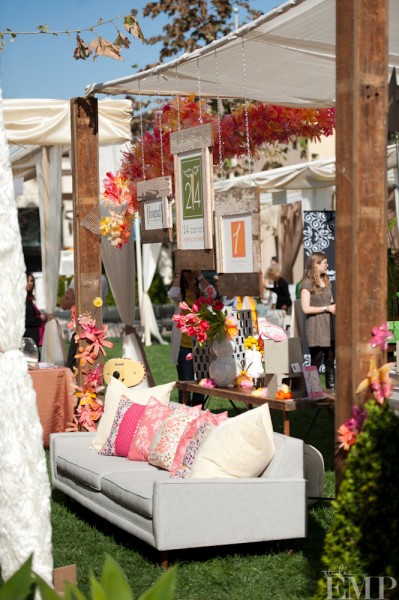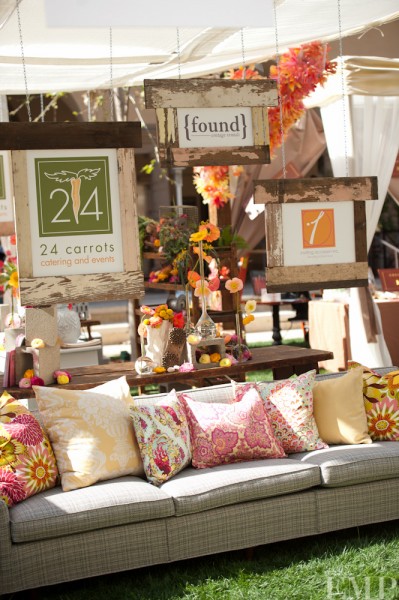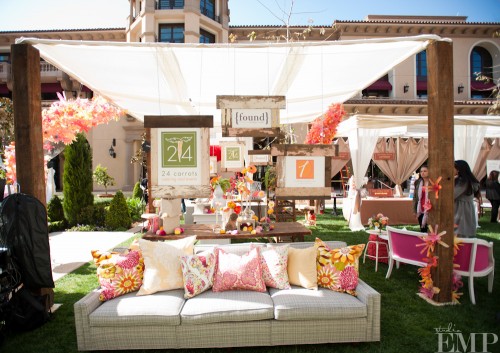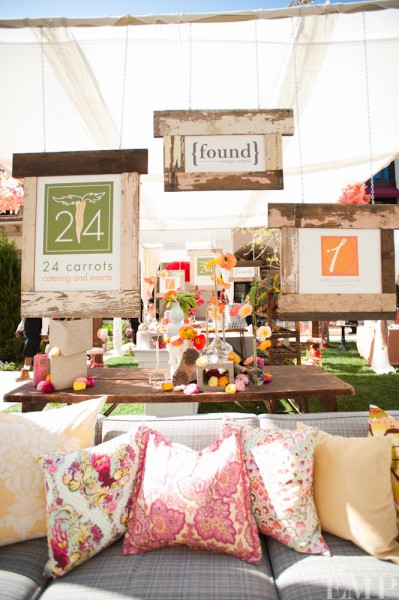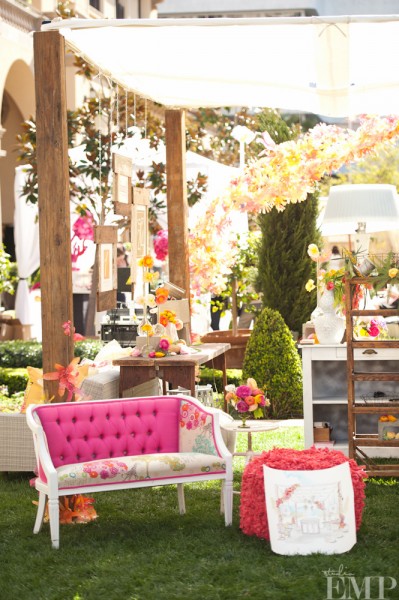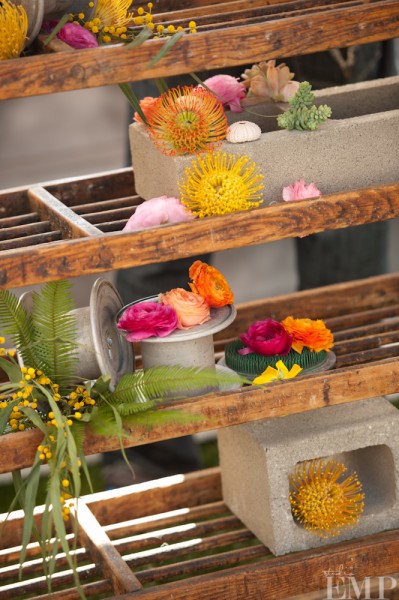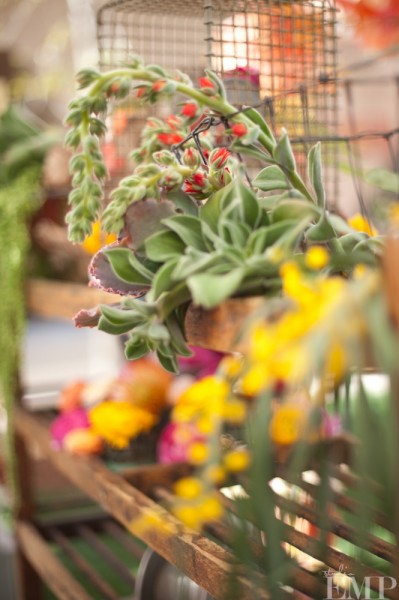 The food that 24 Carrots served was absolutely amazing!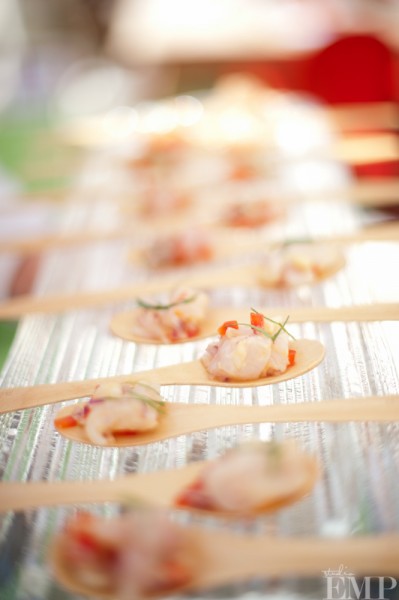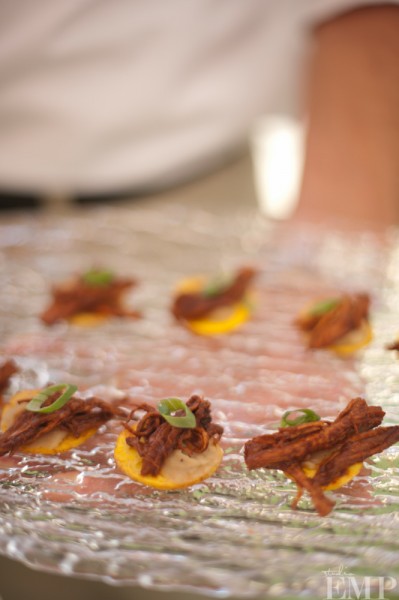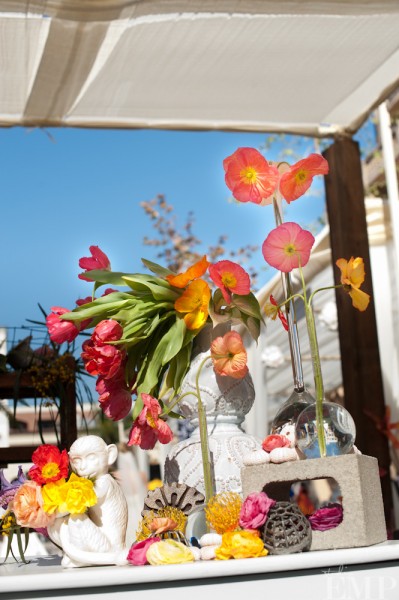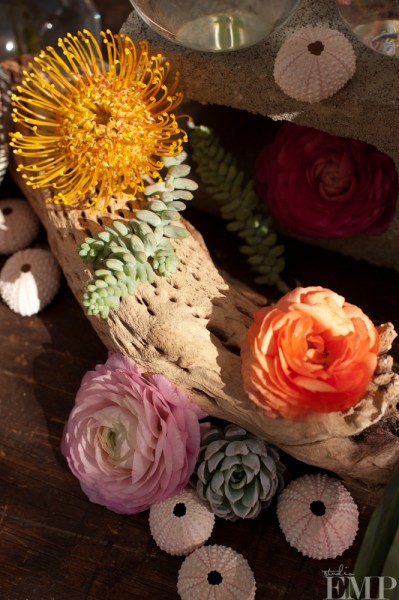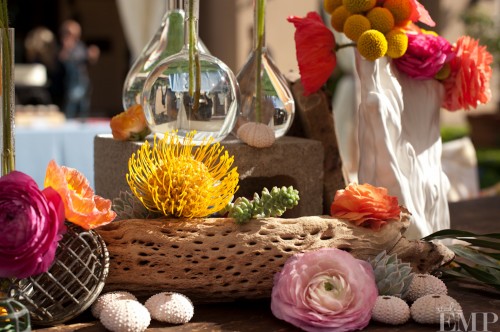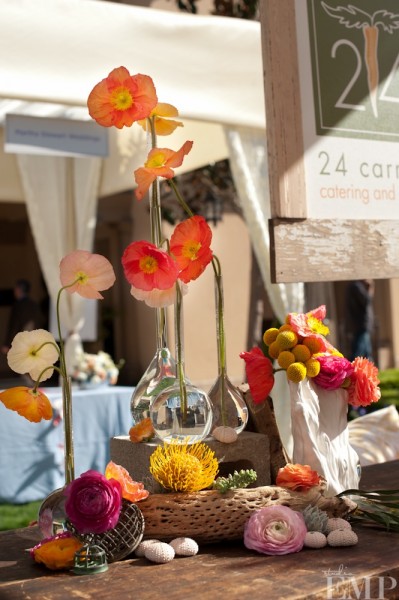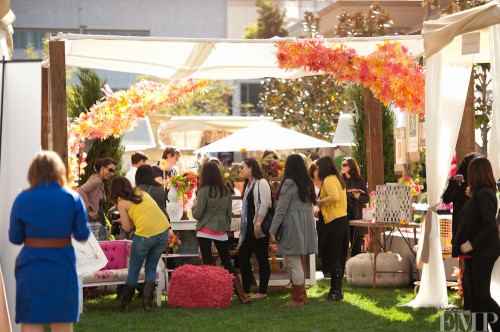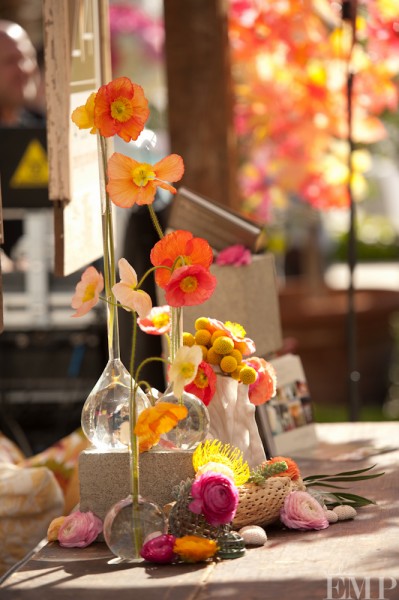 Joel was making us laugh :) I know it looks like we called each other to color coordinate our outfits….but I guess we were just on the same page with that too!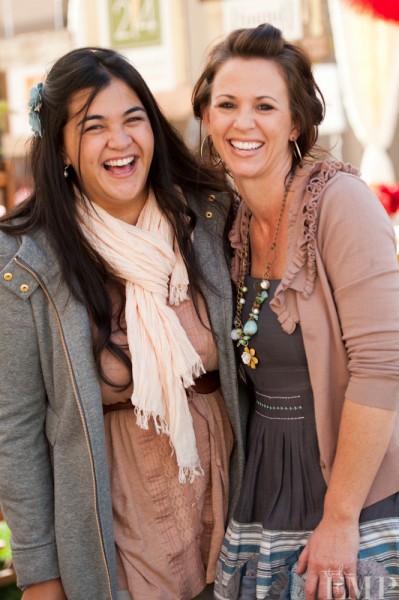 I purchased a few pieces and had a few made just for this event, which have not yet been photographed, but we will be adding them to the gallery soon :)
~jeni